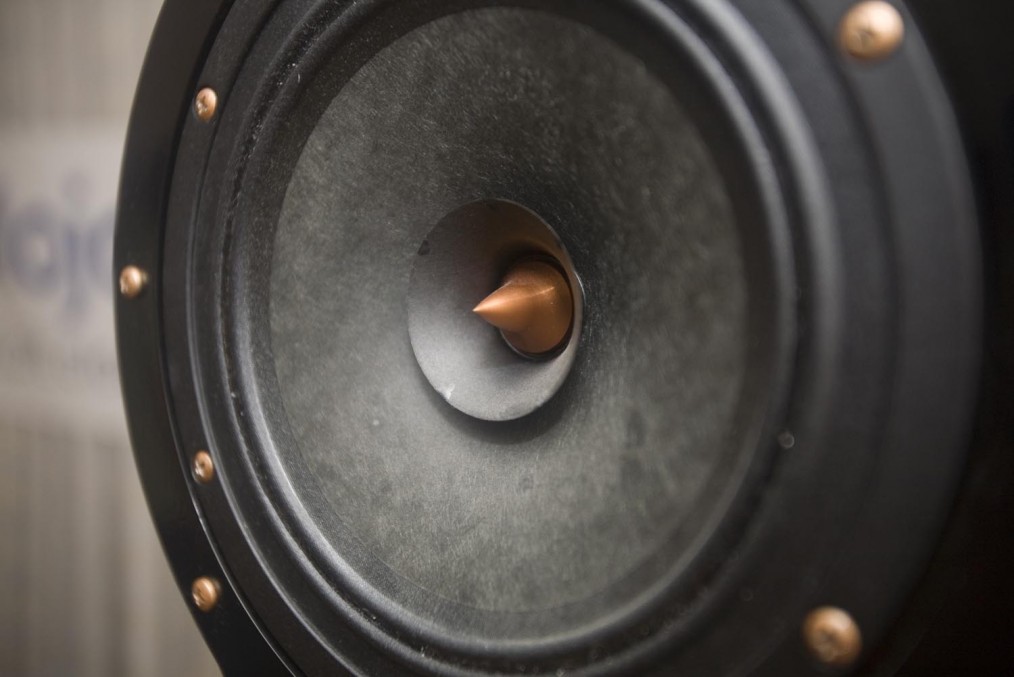 RMAF 2014 Show Report Index
This RMAF 2014 Show Report index will have links to the posts for each room at the show.
It will be updated frequently, like all the pages in this show report, as more info / pages become available.
I will reset the date of this post, so that it will be the first in the 'RMAF 2014' category here on the blog [always accessible by clicking on 'RMAF 2014' in the sidebar to the right there ->].
We WILL be steadily UPDATING the room pages over time as we GET more time.
Monday. Post Show. Got some sleep.
Although the number of rooms continues to slowly decline (IMO) I felt the number of show goers this year was up, and to me more important, the energy level was much more positive. People actually paying attention to the sound instead of just room hopping. More women, more younger people [i.e. proportionally less gray hair].
Hardly any video [just 2 rooms I think]. Still quite a few turntables, but few were playing them. Lots and lots of headphones on display [and their associated amps], even outside the CanJam area. Lots of new small brands – some of which actually sound pretty good.
I've been feeling that RMAF has been declining steadily for 3 or 4 years. More and more gloom. Fewer people. Fewer rooms. Energy level really loooow, especially compared to Newport. But this year I felt much less of a need for anti-depressants after the show 🙂
I thought there was more traffic than last year, although I did not get to the tower rooms (floors 2,8,9,10,11) on Sat or Sun. But floors 4 and 5 were busy until early afternoon Sunday. It was my impression that a lot more people used the elevators and went to see the [90% of the show] rooms that are not on the first floor and walk-up Mezzanine. Perhaps people are [rightfully so, except for Daedalus, Eclipse TD, and Zu Audio] figuring that the lower floors are for the atmospherically priced stuff.
Less press. Fewer people taking photographs with handheld cameras [versus smartphone cameras]. Fewer turntables. Fewer CD players.
CanJam as busier than ever. I think perhaps some people coming for the headphones at CanJam go and peek at the big stuff in the rest of the show.
149 rooms! I think we missed 3 (plus the PS Audio Sprout room off the main PS Audio room).
39 CanJam booths!
Now the rest of the Booths.
I appologize about the poor quality of many of the CanJam photos. Next year: better light management and a different lens so I can photograph better around the food and beverages and not have so much of the photo out-of-focus.
So sorry if I missed somebody!
Imagine you are King for a day. No. Three days. You're a King and you are an audiophile. You command that 1000, no, wait, 2000 pieces of high fidelity gear be brought together for you to hear. The gear is to be assembled into well over 100 stereo systems. Each is to be setup in a different room. Plugged in. Warmed up. And have music playing all day long [but you forget to say 'good' music. Doh! :-)]. There are even to be people standing by to answer any questions you may have about the gear. Then you invite several thousand of your friends to join you as you listen to this gear all day for three days. This is a high-end audio show. -Mike & Neli
Commentary
Booths
CanJam
Mezzanine
First Floor
Atrium Floor 4
Atrium Floor 5
Floor 2
Floor 8
Floor 9
Floor 10
Floor 11
Other Show Reports
Audio Circle: Pez & Tyson Report