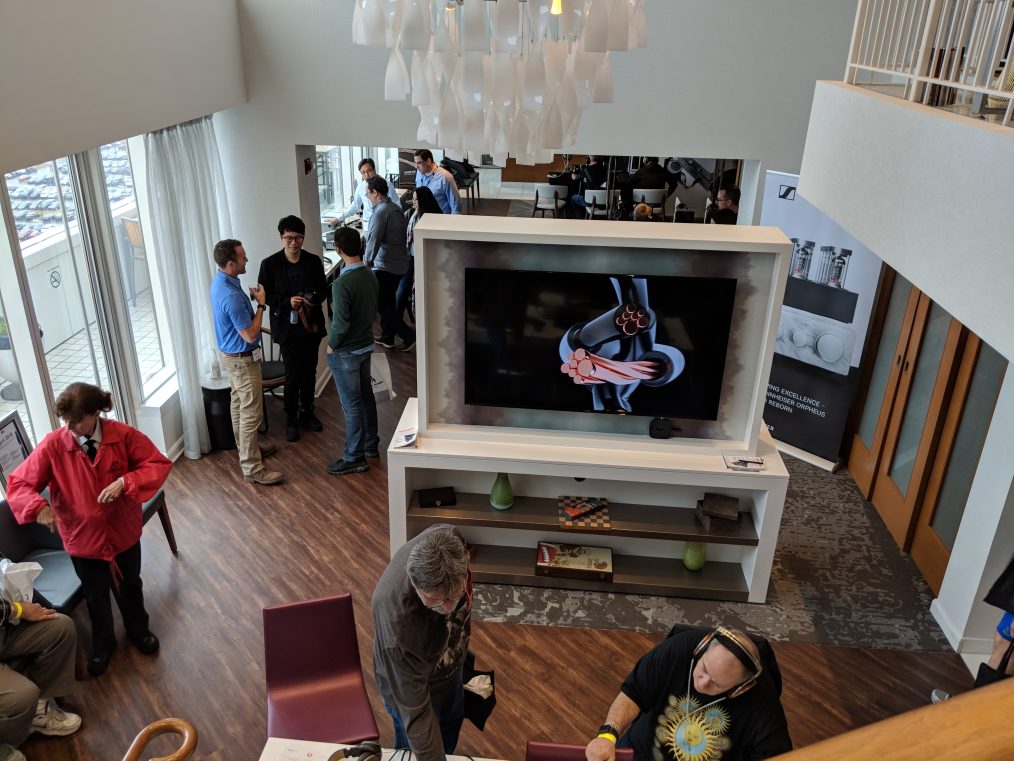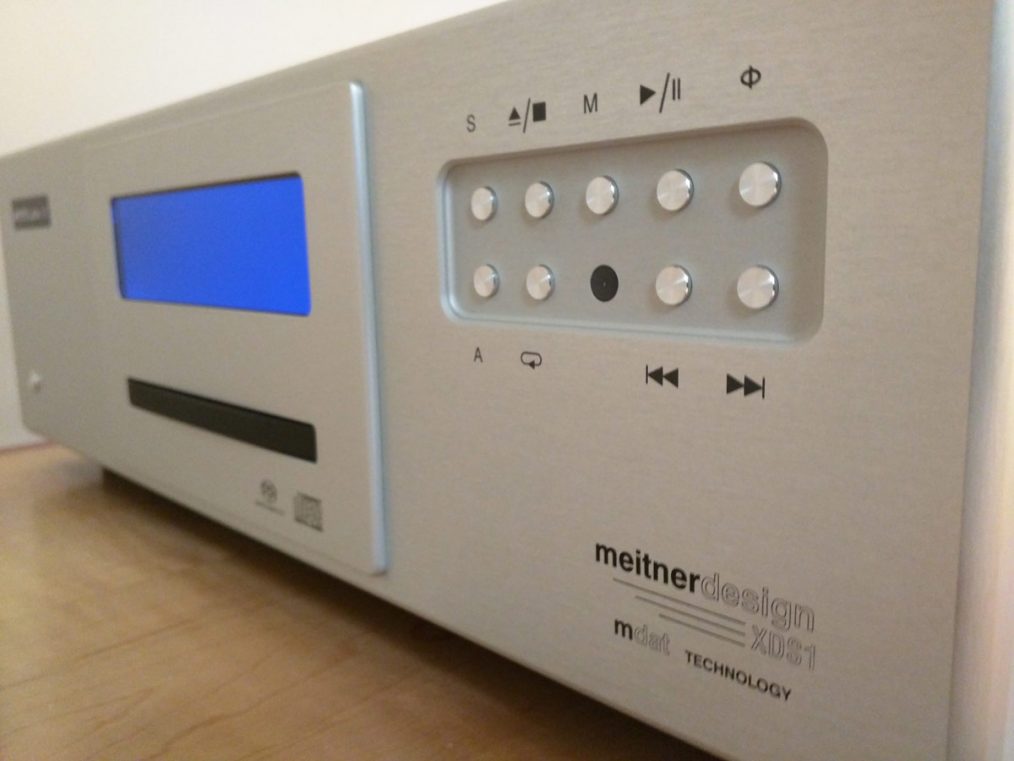 SOLD.
We are selling our demo EMM Labs XDS1 v1 CD / SACD player. Minty fresh condition.
XDS1 V1 NEW $25,000. Our DEMO $10,500 OBO.
Still one of the top players in the world, or you can upgrade to the recent V3 version for $7500 if you insist on the very best anywhere near this price range. [The V1 to V3 upgrade replaces the back panel and much of the internal circuitry].
We have a lot of experience with EMMLabs products (dealers since 2004), send us an email (mike+neli@audiofederation.com) or give Neli a call 303-546-6503 if you have any questions about the XDS1, or any of EMM Labs' other pieces of exceptional high-end audio gear.
KEY FEATURES:
 One gain stage from DAC to output with fully discrete Class A circuitry
 MDAT™ signal processing technology
o Provides 2x DSD upsampling for SACD and PCM playback
o Preserves phase, frequency and dynamic integrity of waveform
 MDAC™ discrete dual differential D-to-A conversion circuit
 MFAST™ technology for instant signal acquisition, jitter-free performance
 High-isolation resonant mode power supply for silent, green operation
 Exclusive aerospace-grade composite laminate circuit boards
 Silky smooth Esoteric™ drive
 Sculpted, brushed aluminum chassis
o Low resonance, internally braced design with thick, machined sole plate
o Available in silver or black
 LCD display with four brightness levels and a display-off setting
 New precision-machined aluminum multifunction infrared remote control
 Remote-controllable polarity inversion performed in the digital domain
 PCM inputs via AES/EBU and Toslink
XDS1 CD/SACD PLAYER
Digital inputs: AES/EBU, TOSLINK
Digital outputs: AES/EBU, EMM Optilink
Stereo analog outputs: XLR and RCA
Output voltage: XLR outputs: 5V
RCA outputs: 2.5V
Output impedance: 300 ohms balanced (XLR)
150 ohms unbalanced (RCA)
System inputs: USB Port for software upgrades
Wired RS-232
External IR
Dimensions: W x D x H: 435 x 400 x 145mm
Weight: 17kg
Power consumption: max. 45 W
Neli had the opportunity recently to help unpack and setup Audio Note's new Level Six linestage preamplifier, the M10 Line Signature, at Fred's place in Houston. Fred will be reviewing it over the coming months. He's started a thread over on Myles Astor's site, AudioNirvana.org, with M10 Line Signature discussion and comments.
She took some pictures and told some stories 🙂 some of which I can tell you here…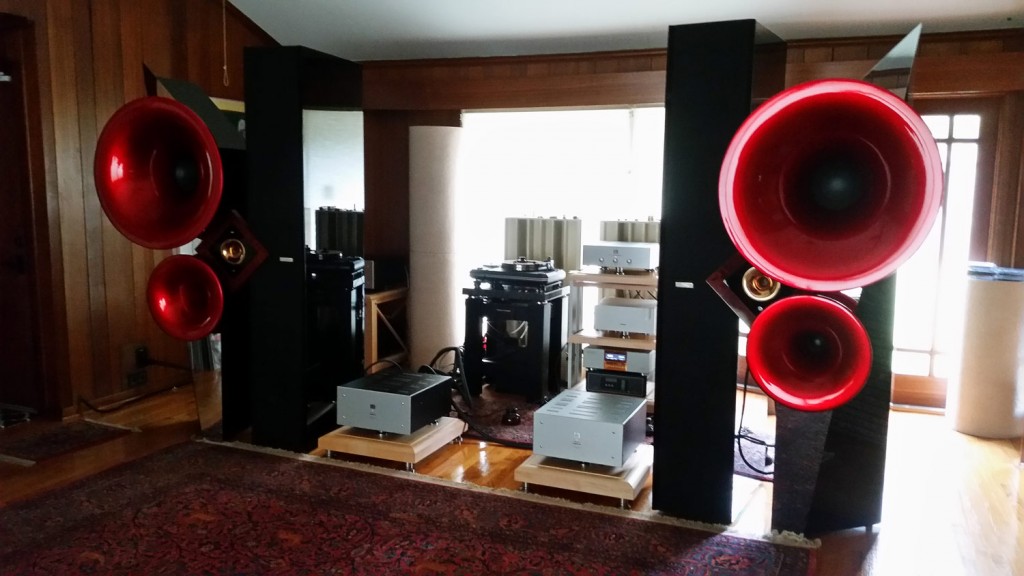 Acapella Triolon loudspeakers, Audio Note Kegon Balanced amplifiers, EMM Labs' DA2 DAC and TX2 transport, Finite Elemente racks, and, of course, the 3 box (control plus a power supply for each channel) Audio Note M10 Line Signature. Fred's analog rig is an updated Rockport Sirius 2 with Ortofon A90, and an Ypsilon stepup transformer and phonostage.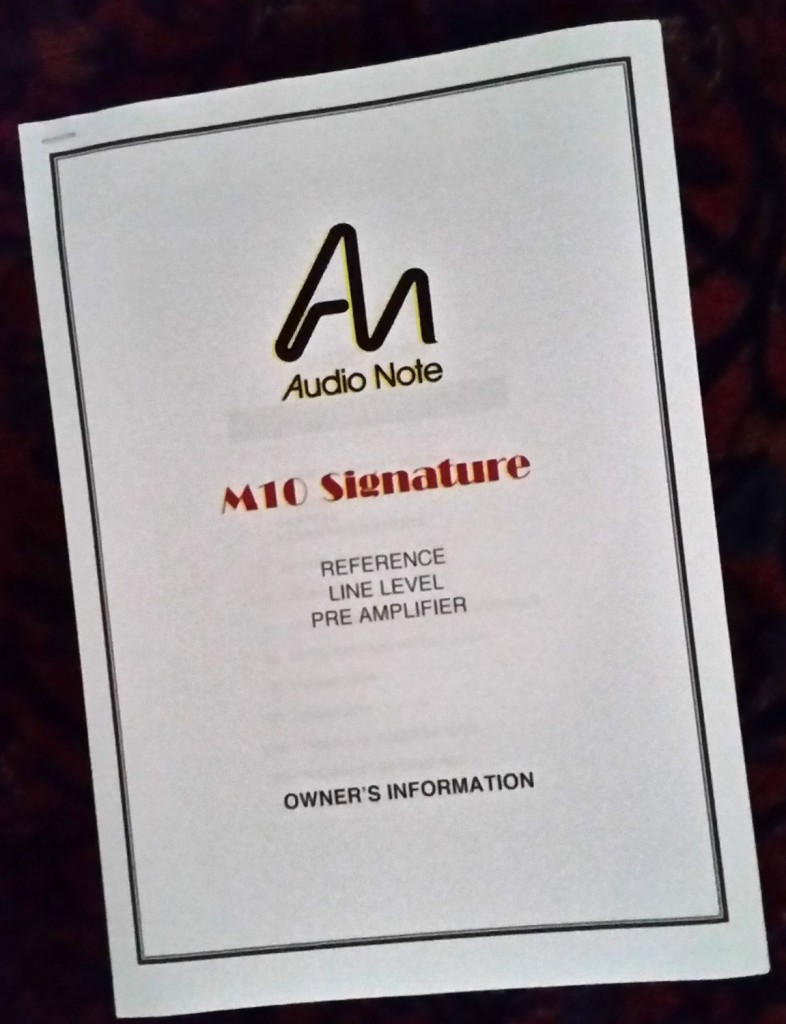 I'm from the "How hard can it be" tribe, but , hey, there is a manual, just in case 😉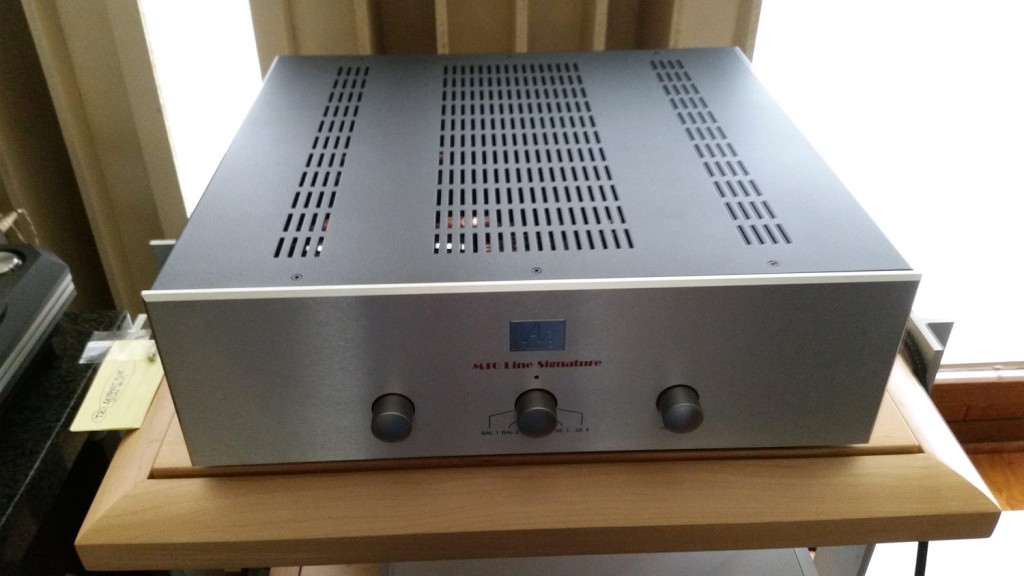 The front of the Audio Note M10 Line Signature preamplifier
OK. Just like every other time we have had the pleasure… But brand new, cold, just hooked up for the first time – Audio Note rocks. Yeah, it sounds better warmed up of course, but really, it is always such a shocker to hear it sound truly excellent right out of the box, unlike just about everything else we have ever heard.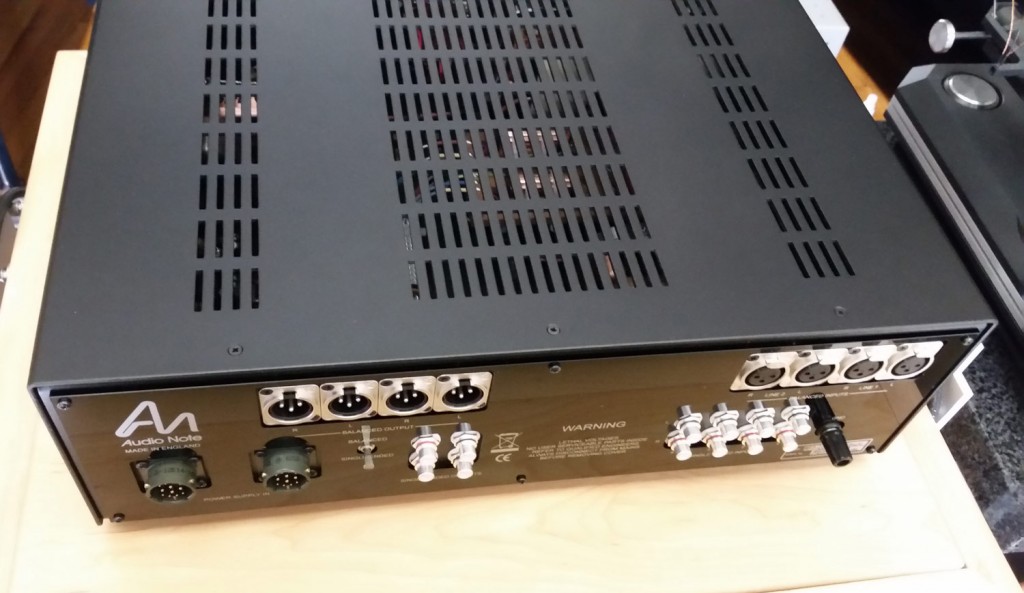 The rear of the Audio Note M10 Line Signature preamplifier. Support for bi-amping is apparent. The green military-grade connectors on the left there are for the connections to the two power supplies.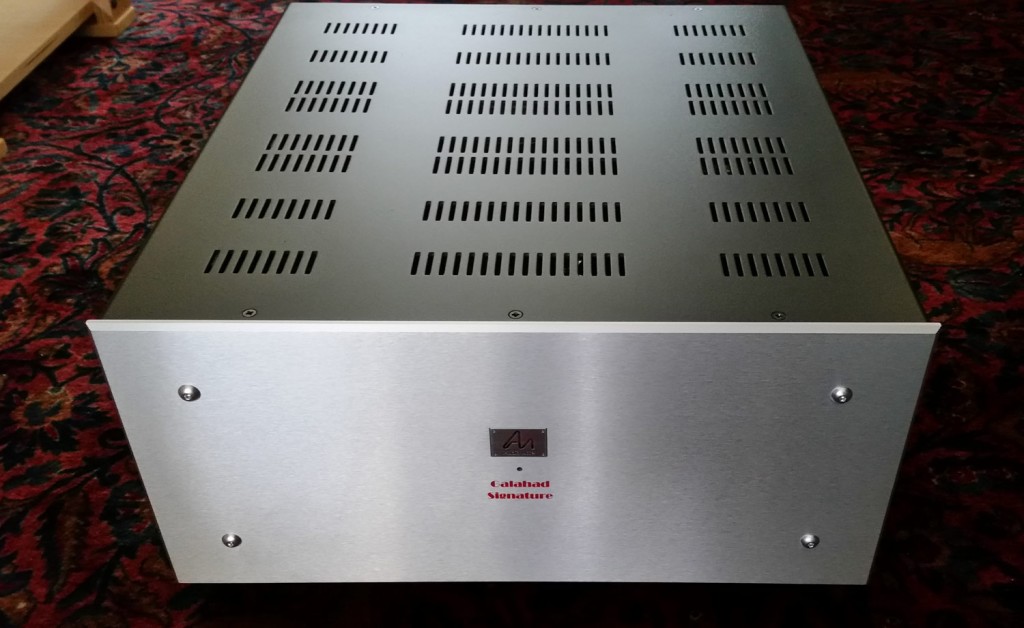 The front of one of the Audio Note M10 Line Signature preamplifier's 'Galahad Signature' power supplies.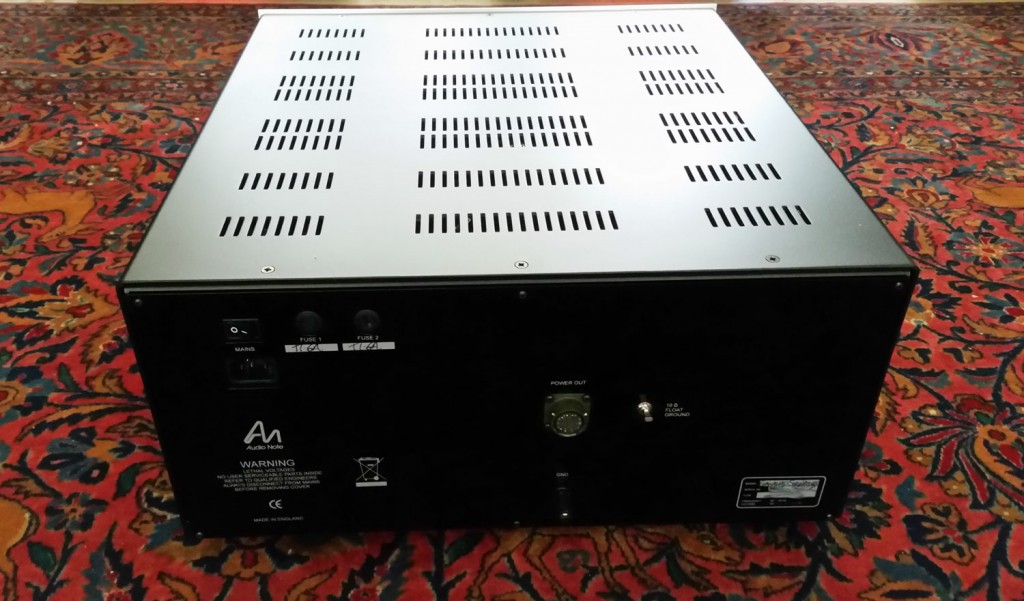 The rear of one of the Audio Note M10 Line Signature preamplifier's 'Galahad Signature' power supplies. The separate right and left channel power supplies connect to the main linestage control unit with Audio Note's provided silver umbilical cables.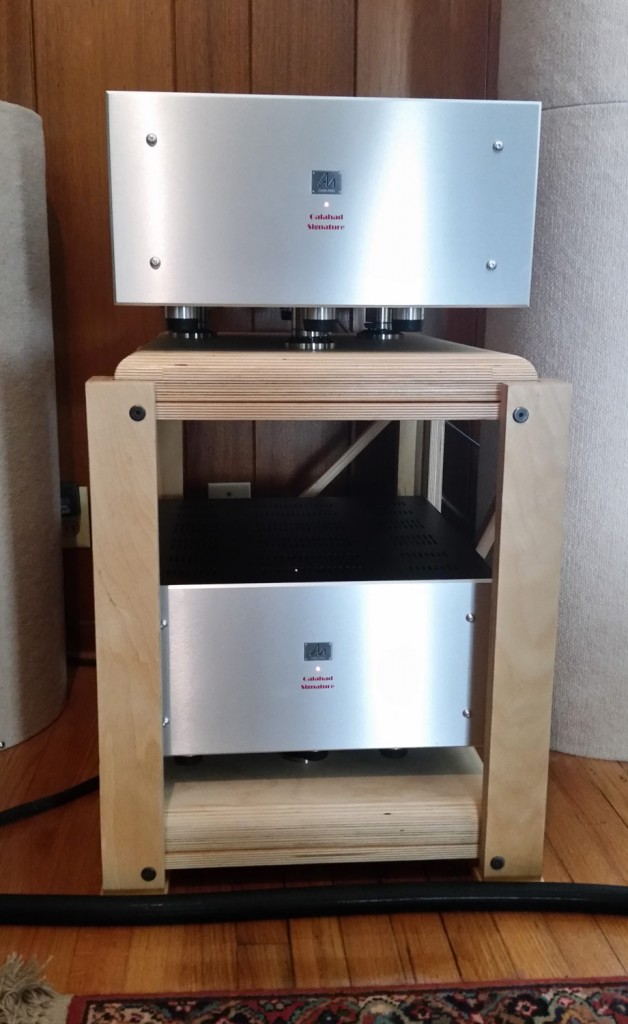 Convenient double high rack for the power supplies.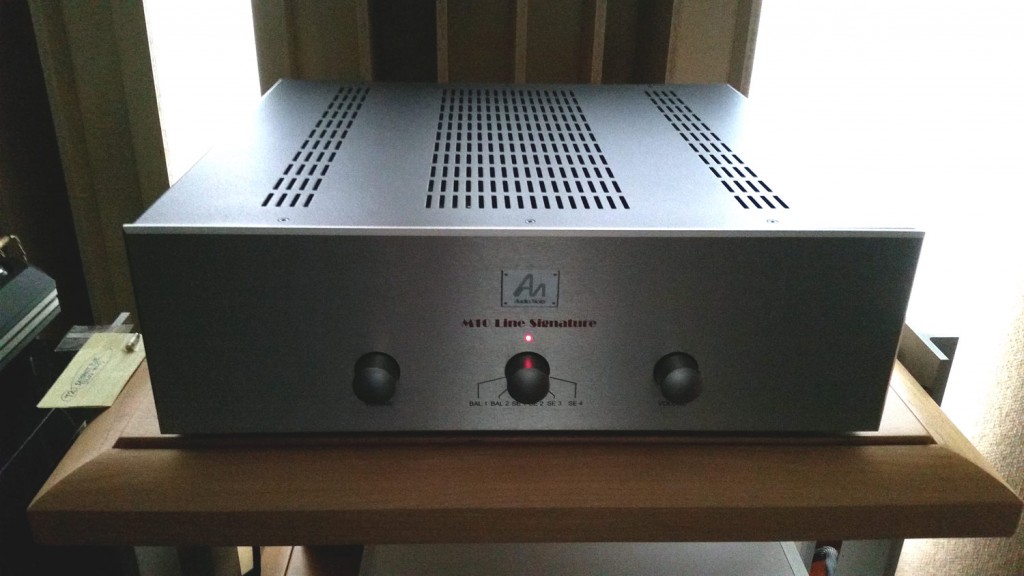 The front of the Audio Note M10 Line Signature preamplifier powered up. This is the main control unit, with separate right and left volume controls, and the selector switch.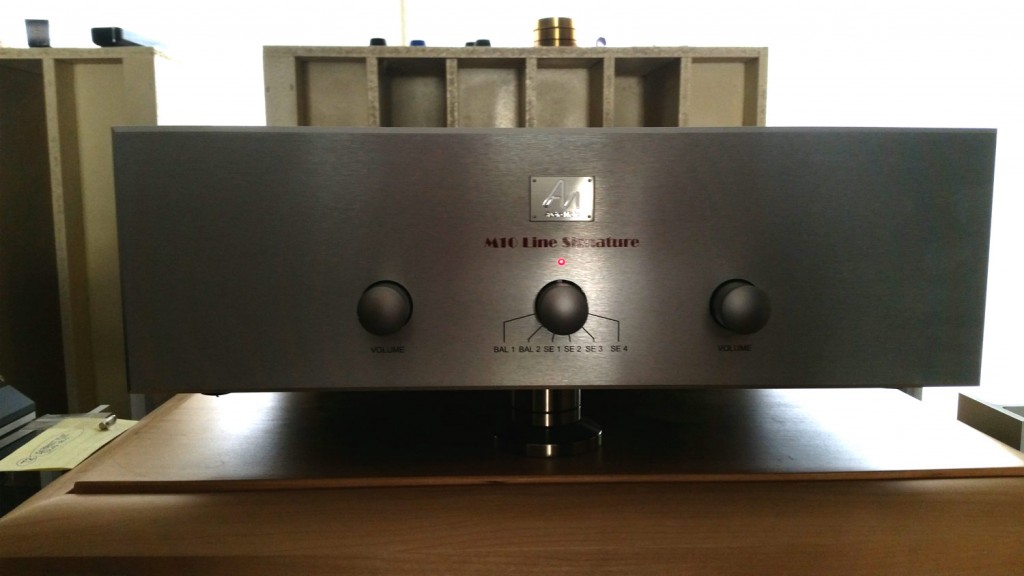 The front of the Audio Note M10 Line Signature preamplifier powered up. This piece provides two transformer-coupled balanced inputs and four single ended inputs.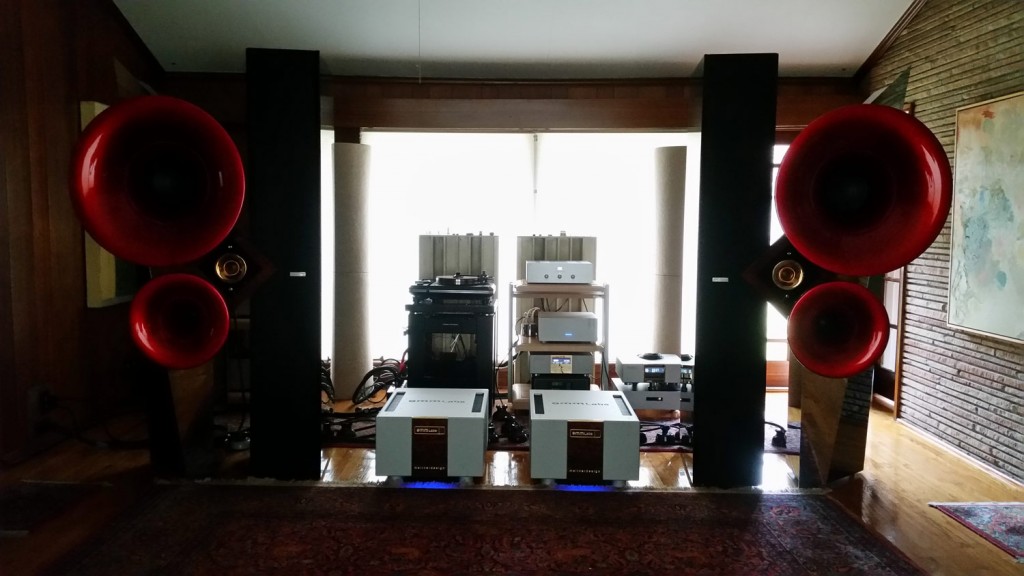 The original system with the EMM Labs MTRX amplifiers [with gold faceplate] which Neli reports went very well with the Audio Note M10 Line Signature as well.