A little update on the state of things here…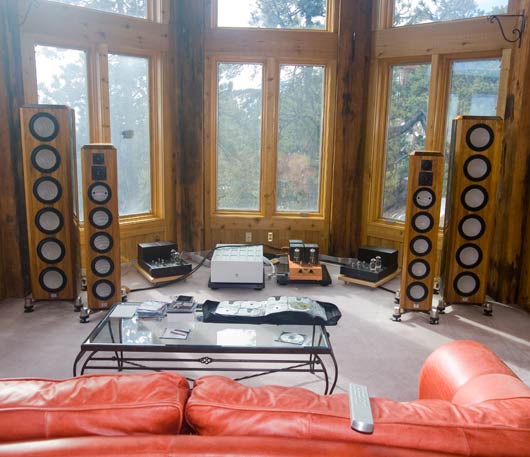 The Audio Note Ongaku integrated is on the Coltrane Supreme speakers. Those are the Lamm ML2.1 waiting in the wings. They were used as part of a recent out-of-towner audition. [Yes, the speaker cables are taking a shortcut over the Marten crossover – a little cable dressing no-no but, well, it ain't going to reach otherwise].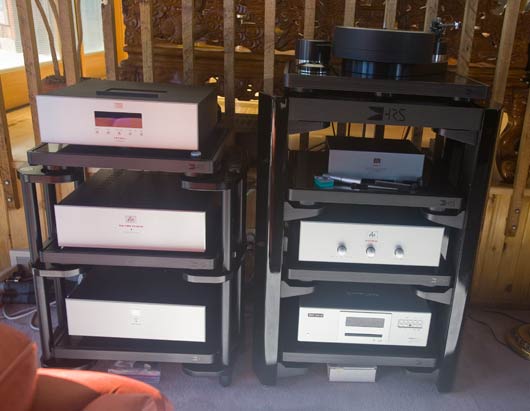 The deathstar [mixing movie metaphors here, I know] Audio Note digital is on the left: The CDT-5 transport, the Fifth Element DAC and Fifth Force power supply. On the right is the Brinkmann turntable, the Audio Note S9 step up transformer and the Audio M9 Phono preamplifier. On the bottom there is the Emm Labs XDS1 CD/SACD player.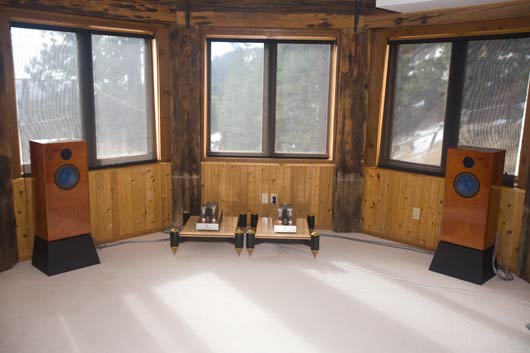 Downstairs we have the Audio Note Kegon amps driving the Audio Note AN/E SE Signature speakers.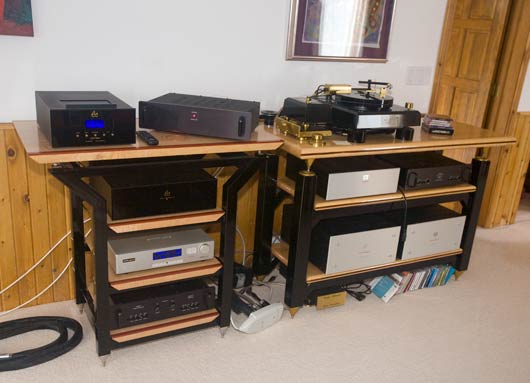 On the side we have a lot of stuff. We have the Audio Note CDT-3 transport and DAC 4 Balanced into the Emm Labs PRE2 linestage. We also have the Walker turntable into the Lamm LP2 phono preamplifier. Other components – not hooked up – and the Audio Note Kegon Balanced amps and M3 RIAA phono preamplifier.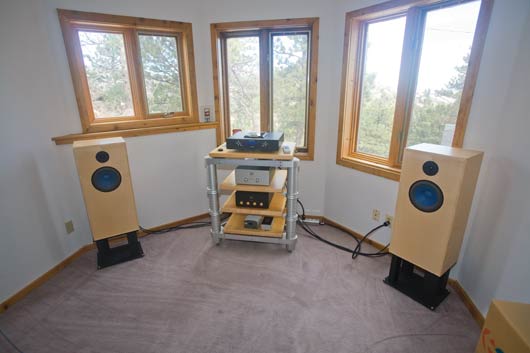 In the small room we have the Audio Aero Capitole CD player and the, I think Neli has the P1 hooked up, driving the AN/E SPe HE speakers.