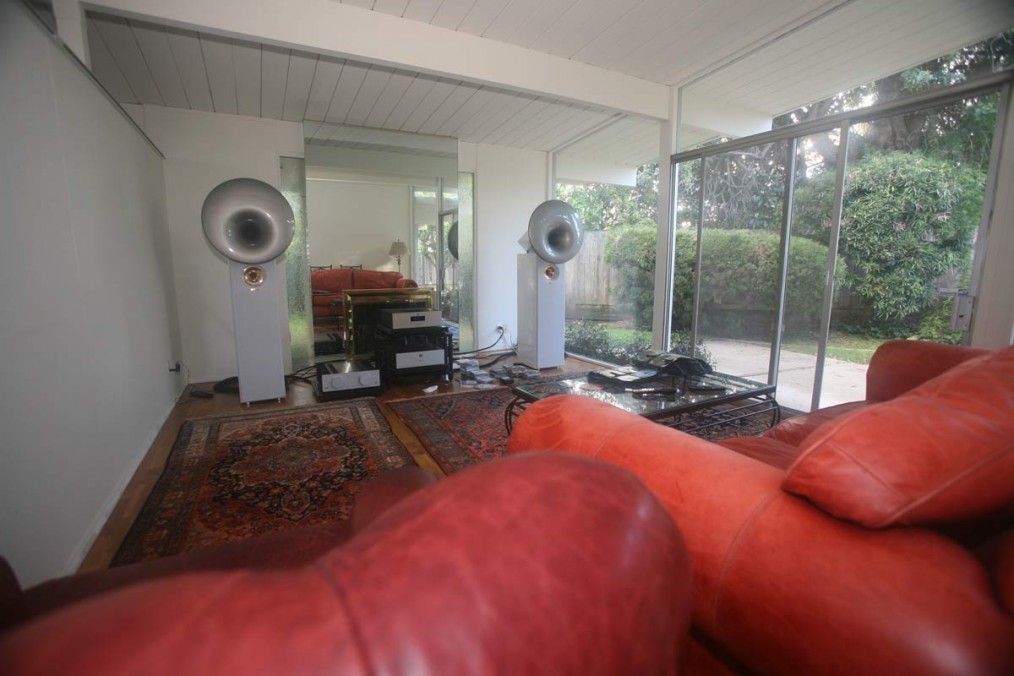 [Still have a hard time writing 2017. Or '2' for that matter :-)]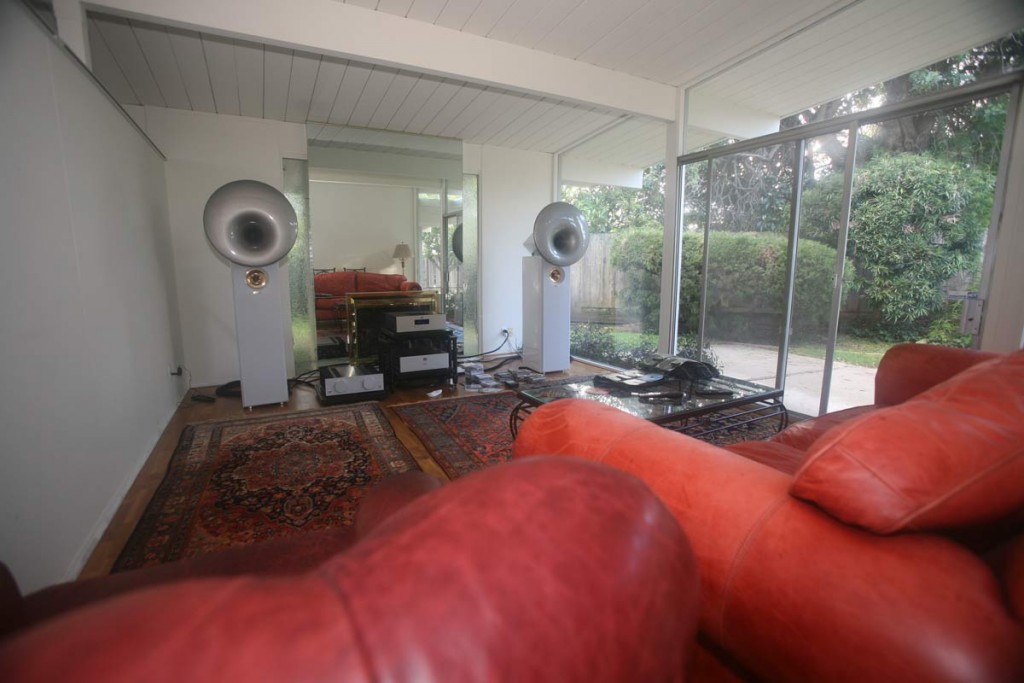 This is the main listening room with the Acapella Cellini speakers and La Musika integrated amplifier. Audio Note digital CDT-5 and DAC 5 Signature.
Finally sounding…. OK…. here, though we still have some issues with the very thin 1/4 mahogany plywood walls [the (awesome) windows are much more substantial, sonically, than the walls in these Eichler homes!]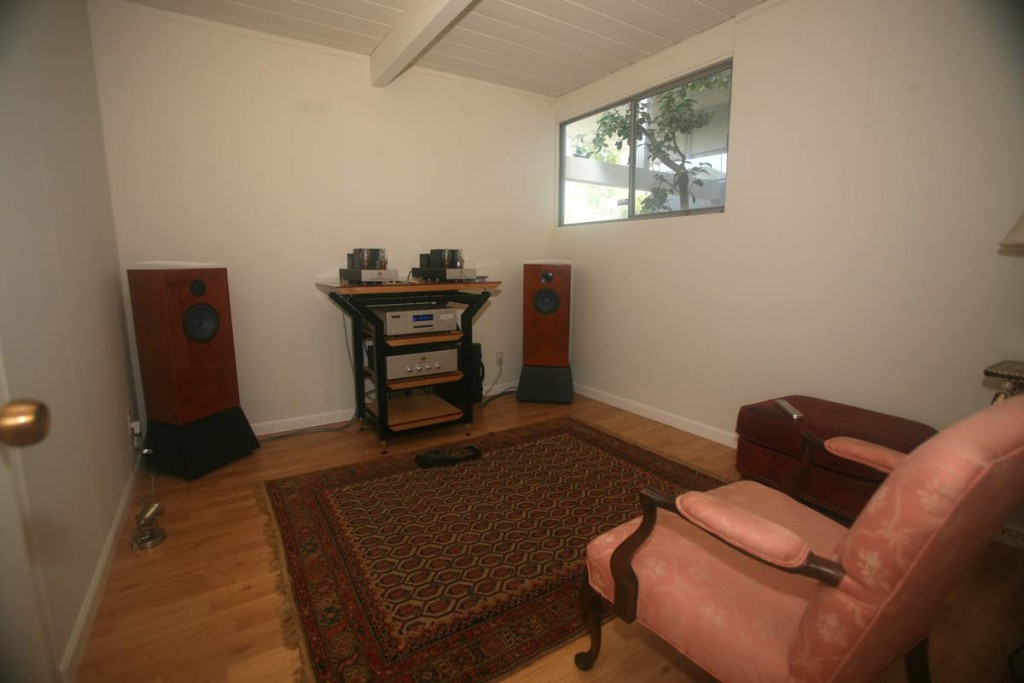 The small Audio Note room, AN/E SEC Signature speakers, Kegon amplifiers and M2 Line Balanced preamplifier sounds quite nice, though we are divided on whether to push the speakers just a little bit more into the corners or not. This room also has extremely thin walls, and zero insulation – but it is working better than we feared at first. Still lots of experimenting going on here. Tonality and frequency response are pretty good; still working on the soundstage.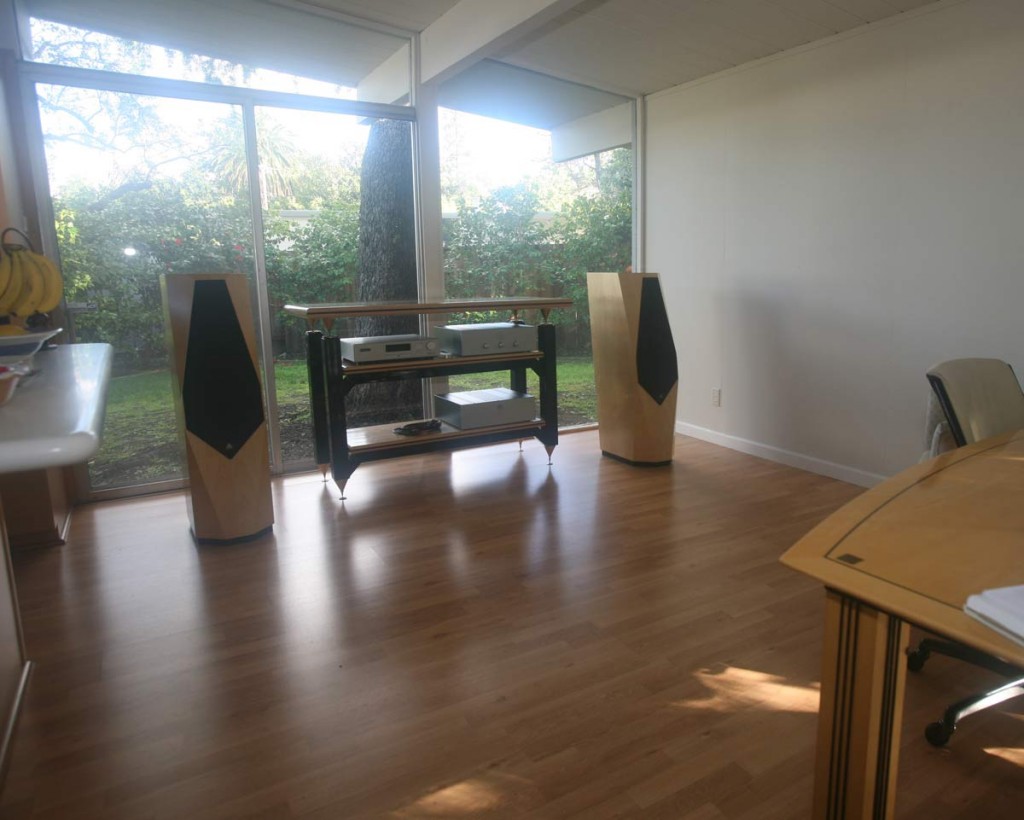 The dining room system, trade-in Avalon Eidolon speakers, is not setup and Neli is still a little upset about it. Took us forever to commit to really using the dining room this way, since it also has Neli's office in it and, you know, the kitchen.  🙂 But she should really just go with it – I mean it *is* kind of a nice work environment… 😉
Getting everything into a ~1500 sq. ft. home, with us both needing an office, another room dedicated to audio gear and tools [and perhaps someday serving as the guest bedroom] plus 3 listening rooms is challenging… but it is finally starting to work out. (!)