EMMLabs
Where Music Is Made
"Established by Ed Meitner in 1998, EMM Labs is the world's premier designer of professional digital audio converter systems. Every day, more and more top recording engineers and organizations are buying our equipment. The fact that EMM Labs electronics are now internationally acclaimed and universally regarded as state of the art is a source of great pride to us.
We are equally proud of our audiophile products. The technology is identical to that in our studio gear. So too is the sound. Which can put audiophiles in the unique position of listening to their favorite music with the same equipment that was used to record it. We invite all of you to enjoy the prospect, the equipment, and most importantly, the music along with us."
EMM Labs brings true, natural musicality to solid-state gear.
Recommended Reading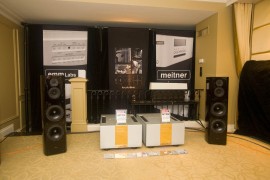 These amps really drove the poop out of the speakers. Yep, poop ALL over the floor. You could hear exactly […]
Read More

›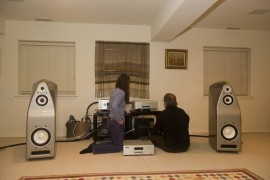 In this corner, weighing in at about 200 lbs [well, that is what it FEELS like – leaning over to […]
Read More

›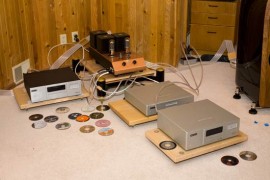 The question: Does an ODIN power cord on the back of a CDSA make it the equal of Emm Lab's […]
Read More

›
Recent blog posts about EMMLabs