Demo and Used High-end Audio Gear and Equipment
Specials, Sales, Scratch-and-dented, Trade-ins, Consignment and more deals
We are honored to help our international correspondents whenever possible, but please note that we require prepayment by wire for new international customers.
Prices subject to change. Not responsible for errors. All prices in U.S. dollars. Prices do not include shipping, tax or duty to purchaser
UPDATED: 20 Feb 2022
Featured Specials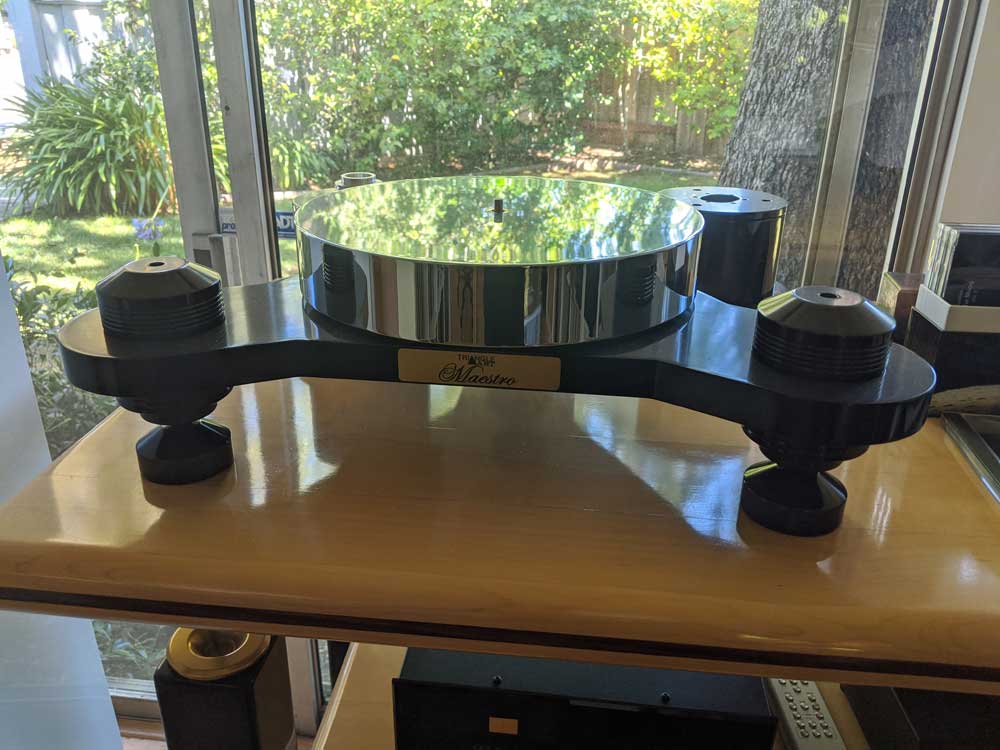 Triangle Art Maestro turntable for sale, beautiful Satin Black plinth and motor pod, with Chrome platter. As-new condition.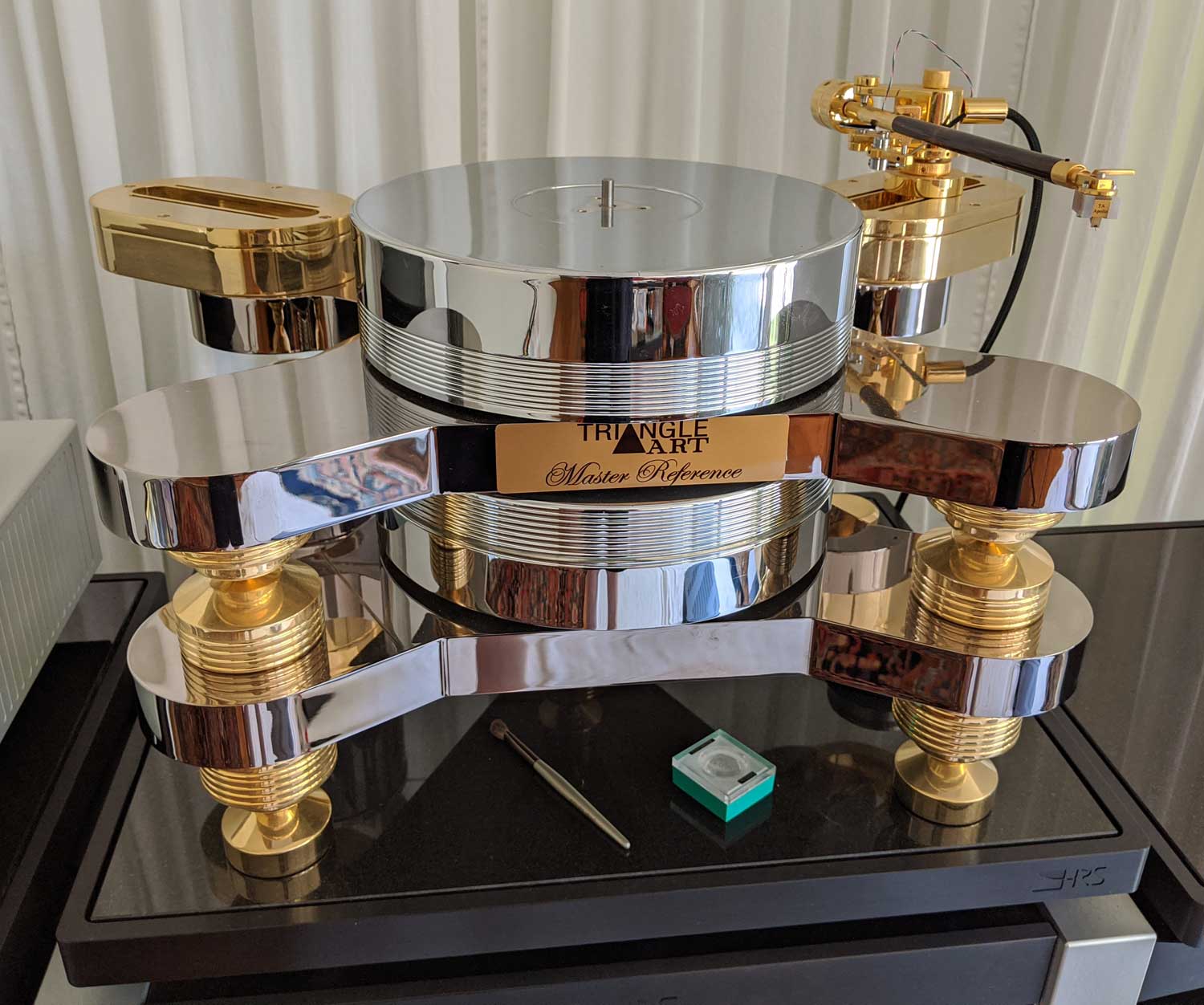 Dealer demo Triangle Art Master Reference turntable with tonearm and cartridge for sale. Wonderful balance of musicality and detail. Gorgeous to look at. Original retail $55K, asking $35K OBO.