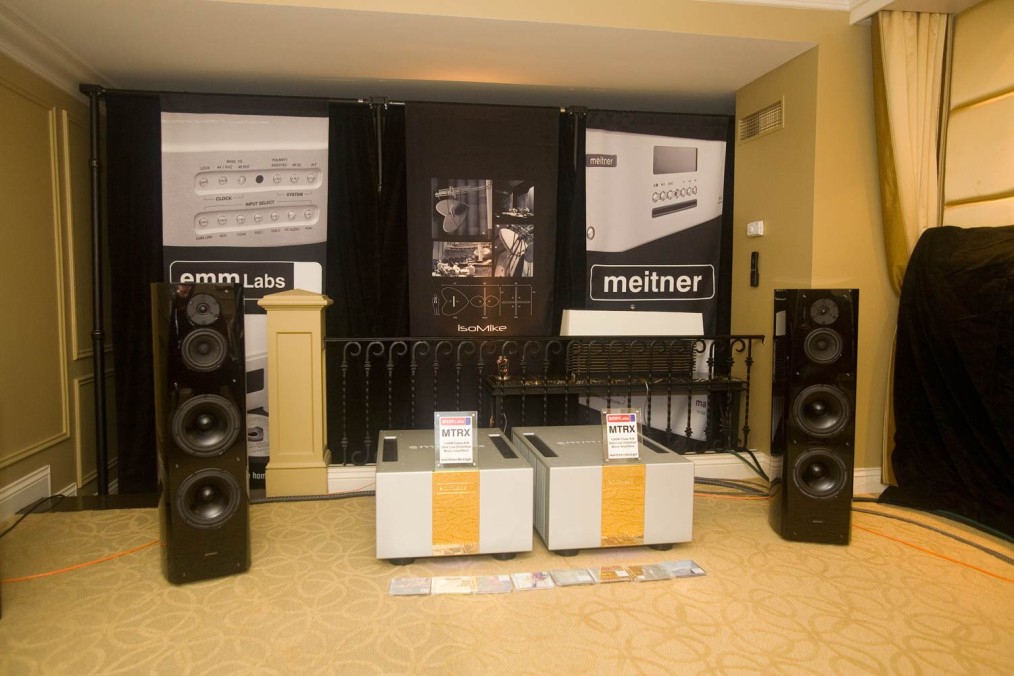 CES 2014: EMM Labs MTRX Amplifier
These amps really drove the poop out of the speakers. Yep, poop ALL over the floor. You could hear exactly what the amps were trying to get the speakers to do, and whether the speakers were capable of doing it or not. Do not think 'yet another big mofo solid-state amp'. Those other solid-state amps sound wimpy and weak and are probably in need of a flu shot. There really is that big of a difference – this is not one of those subtle audiophile-ish things.
The tone here is very Meitneresque: tuneful and clear sounding and not at all solid-state-ish, although it is certainly not tube-ish either. It is kind of like you always thought solid-state amps were supposed to sound, before you learned that the vast majority of them are stereotypically harsh, lean, uneven, aggressive and unpleasant to listen to.
These amps seriously change the landscape and set a new bar for performance, much like their CDSA CD player did several years ago, sounding better at $10K than the $60K top player at the time. At $130K these 1500 watters arn't cheap, but there is finally [finally!] a solid-state amp commensurate with the extreme high quality of the bevy of hard-to-drive statement speakers from Magico, YG Acoustics and, more recently, Marten [not to mention Sonus Faber, Venture, Avalon, etc. Lots of hard-to-drive speakers out there that have never been driven well]. Word to the wise: Once you hear these on your favorite speakers, whether at a friends house or dealership, you are going to feel really silly [or perhaps some other emotion :-/] for having bought one of those other mega amps. Just sayin'.
[This is an excerpt from a previous post posted last January. We're trying to modernize and make posts like this available to other parts of the website].