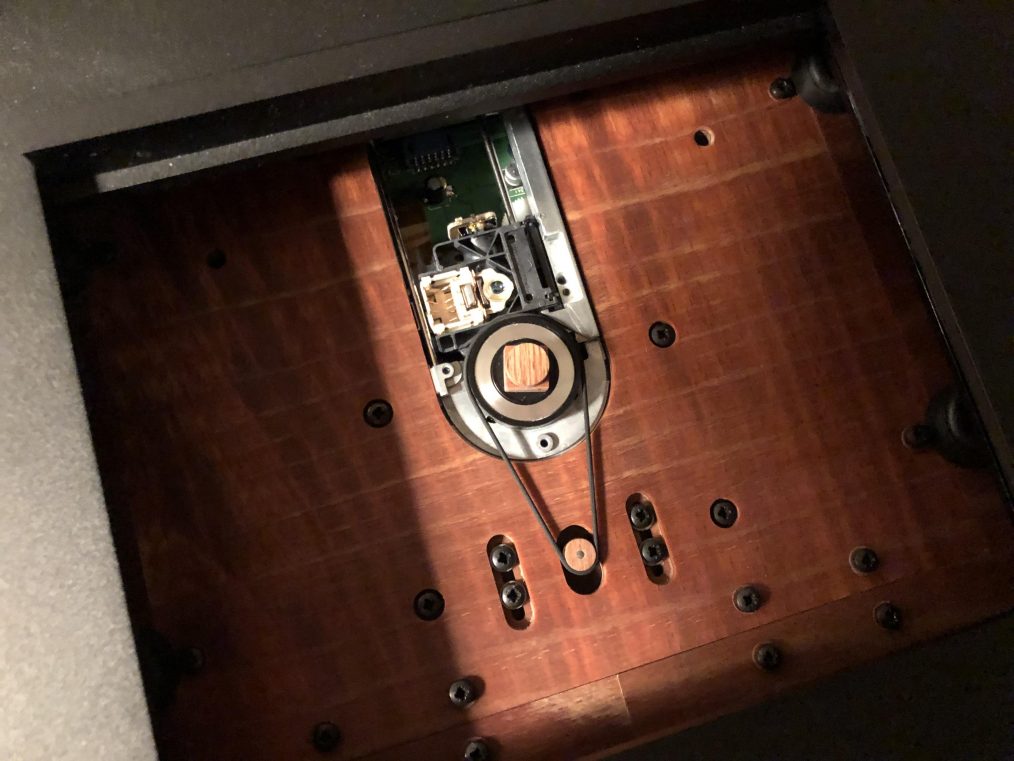 Audio Note U.K. Belt-driven CD transports are in the works and reports are of significant improvements over the previous level 6 transport [we have the level 5 CDT-five transport, which is amazing…].
Some photos have been posted and we thought they were worth sharing here – because they show the immense lengths and out-of-the-box thinking that goes on at Audio Note [maybe this is why they sound better than what we have heard anywhere else – and cost more too :-)]
The 'wood' is panzerholz (which is bulletproof. You know, just in case. But seriously measurements and listening tests show that panzerholz ranks among the very best regarding its acoustical damping characteristics -see Google for more audiophile scuttlebutt). Called Permali at Audio Note because the former name is apparently trademarked.