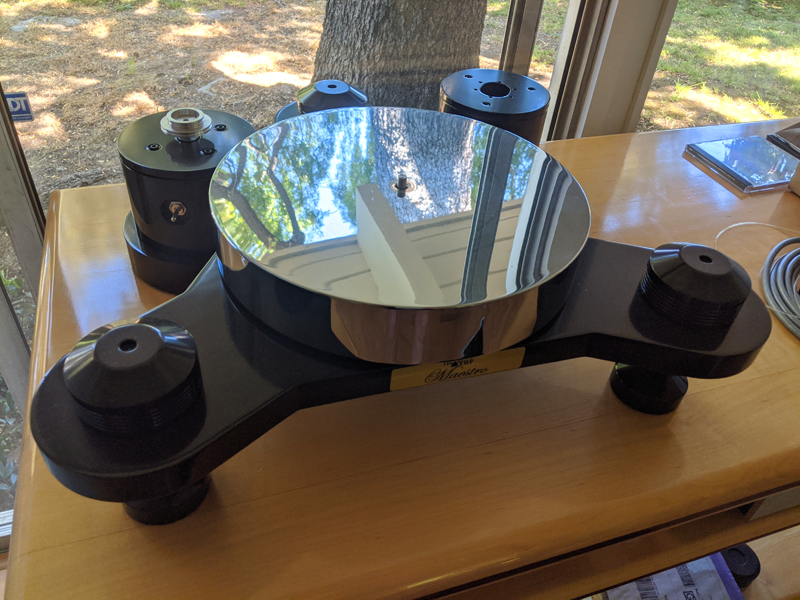 Triangle Art Maestro turntable for sale, beautiful Satin Black plinth and motor pod, with Chrome platter. Outstanding, as-new condition. MSRP $7500, for the turntable itself. (Dagogo)
Special demo package sale, with Triangle Art's reference level, magnetic bearing, Osiris Mk II 12″ tone arm (MSRP $6990, not shown) and Zeus MC cartridge (MSRP $3995) (Fremer).
Package price $11,500 plus shipping by freight carrier, in original crate. Delivery and setup available in the San Francisco Bay area.
Note: the factory picture below is in a different finish, and the 'table does not include the acrylic shelf shown in that image. We like Triangle Art's turntables on Harmonic Resolution Systems' isolation bases.
More questions?  Give Neli a call or text: 303.546.6503, or send us an email: mike+neli@audiofederation.com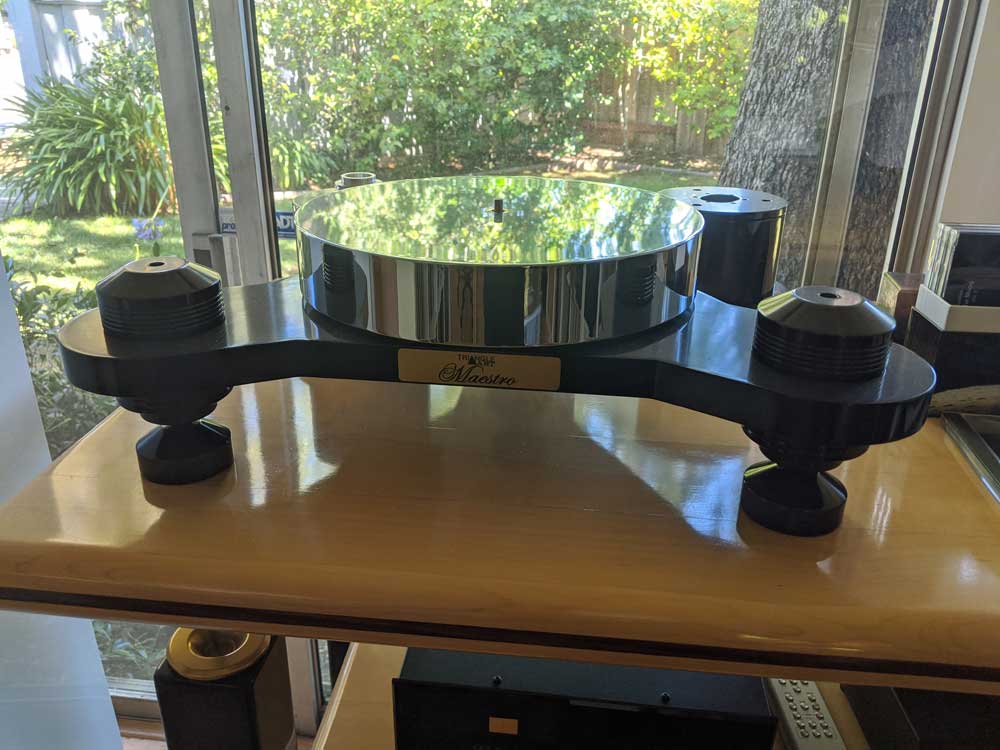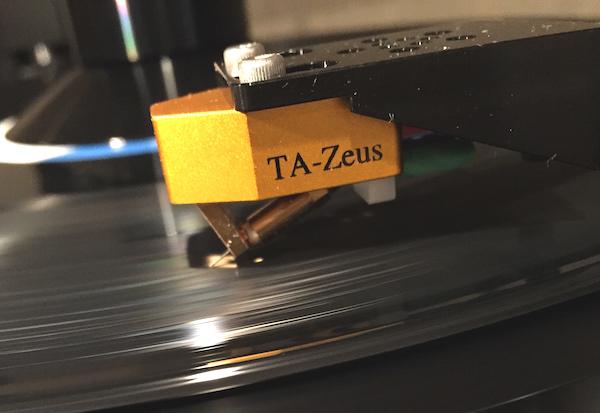 The Zeus cartridge .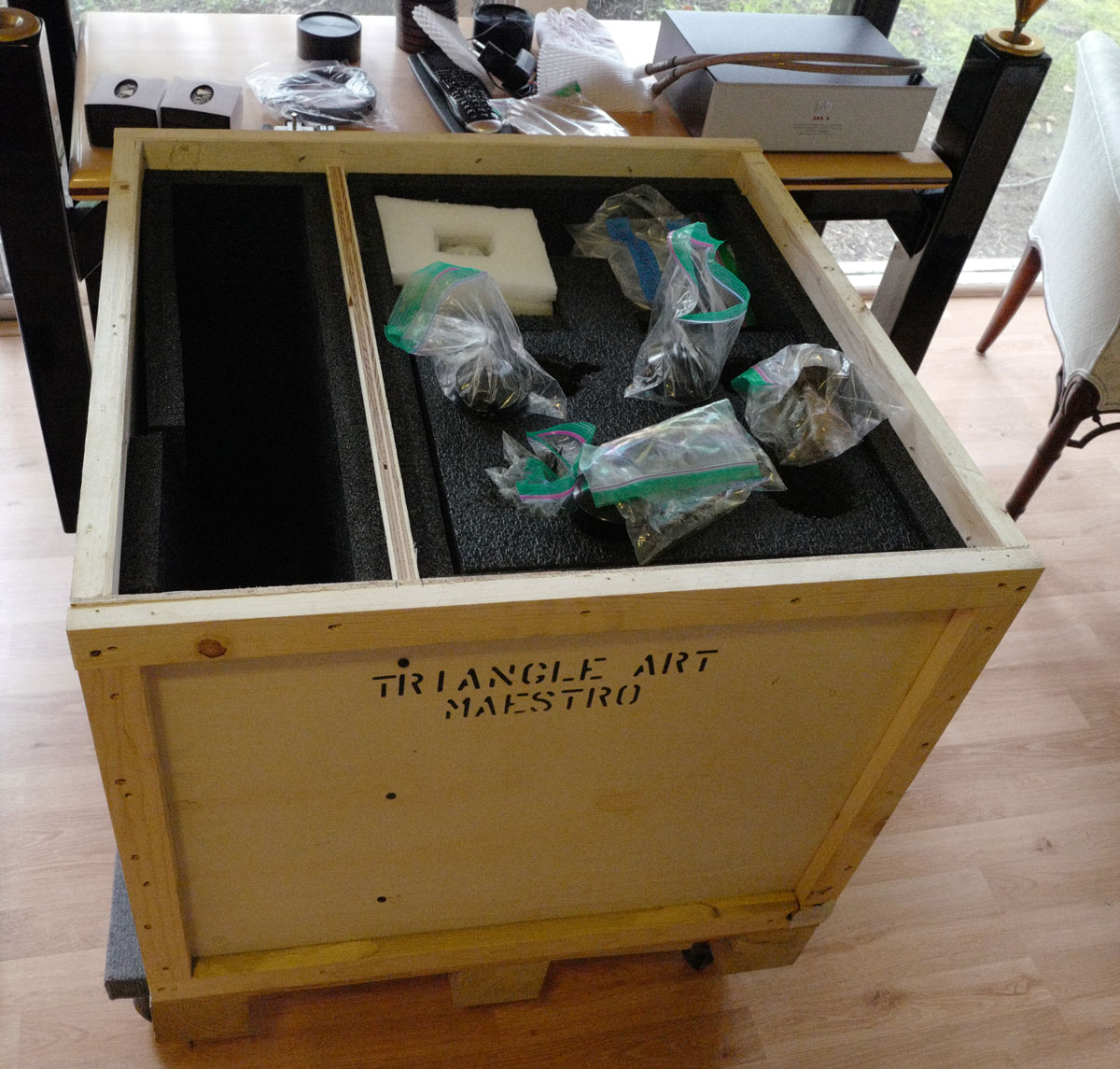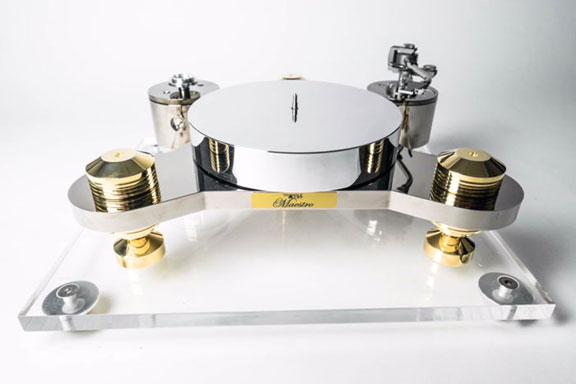 What it would look like if completely assembled in a different finish and with a different arm.