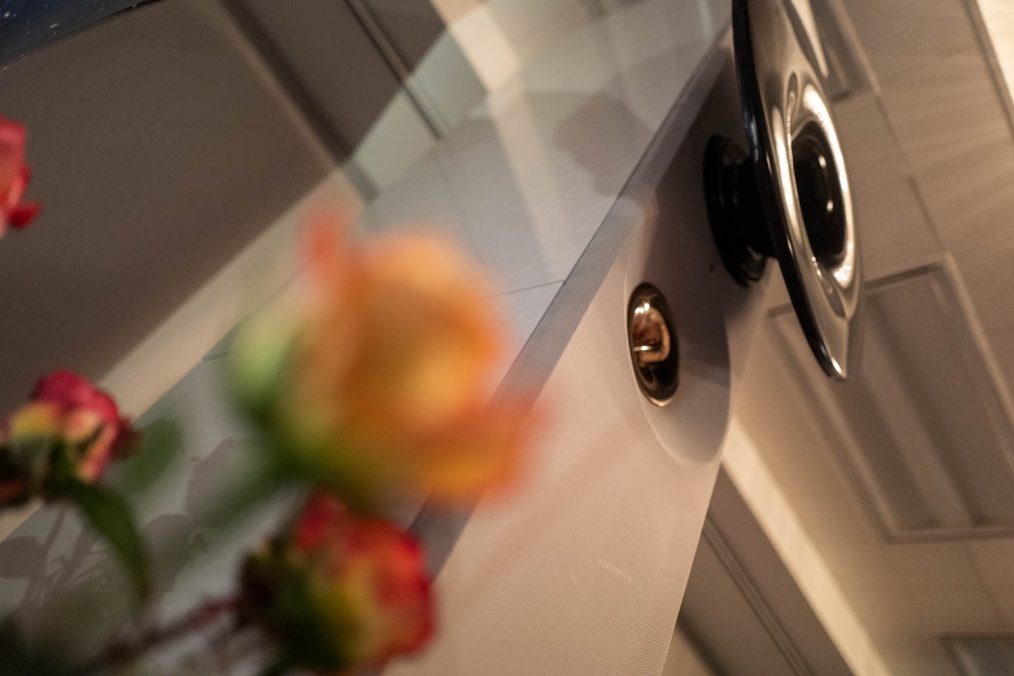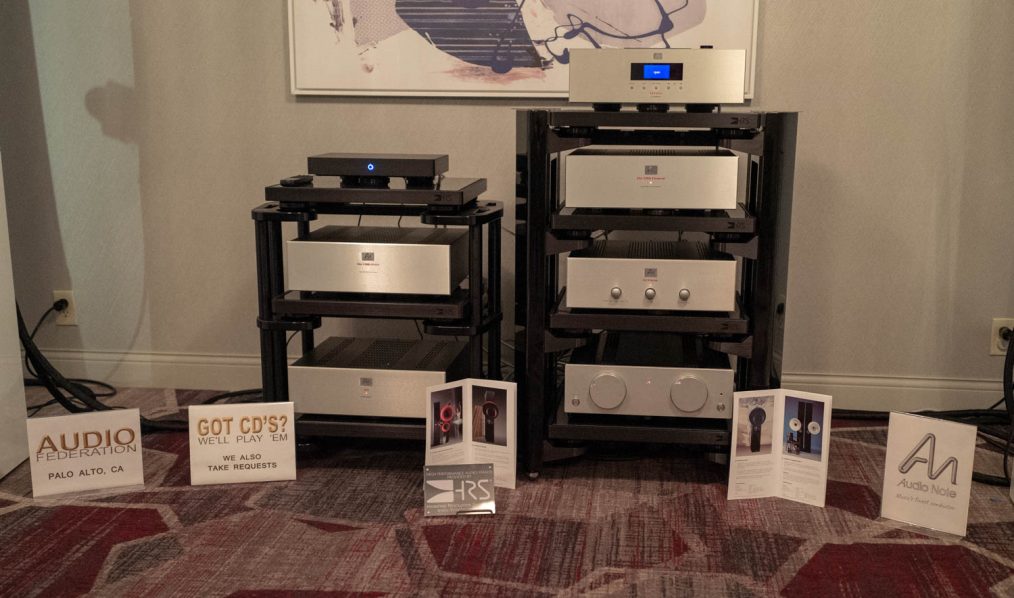 The sliver faceplates of the Audio Note components against the black of the equipment racks was an awesome thing to see – as well as hear 🙂
[forgive me. new camera. new to lightroom]
The AN components were the two box DAC: The Fifth Element and Fifth Force, the two box M9 Phono preamplifier and the CDT-Five transport.
*happy ears*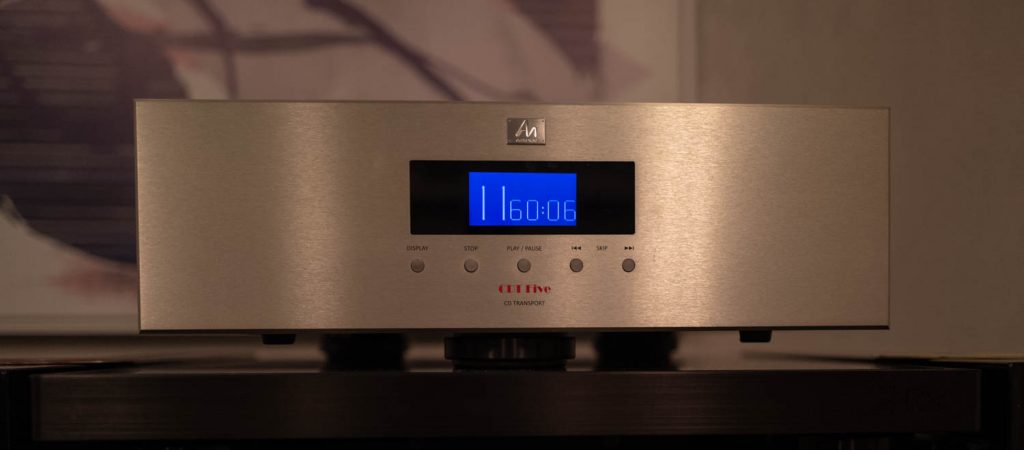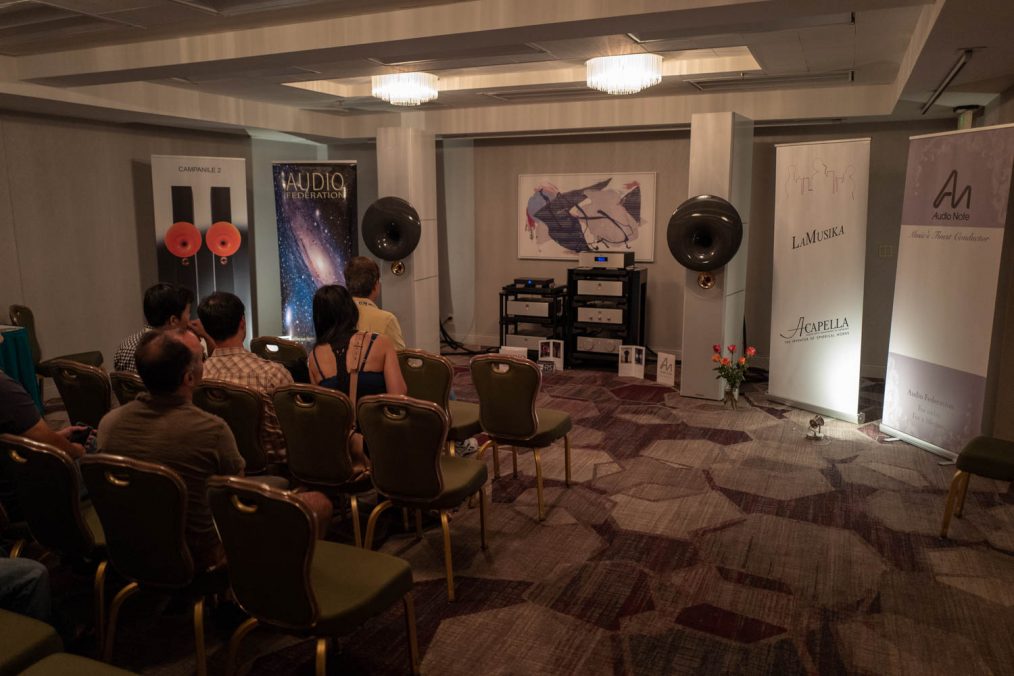 We are going to pepper you with photos from the show for awhile here. Oh, and photos from our digs here as well.
Uh, hope you all like pepper!
[the show report is progressing apace – expect it to still be a week out or so]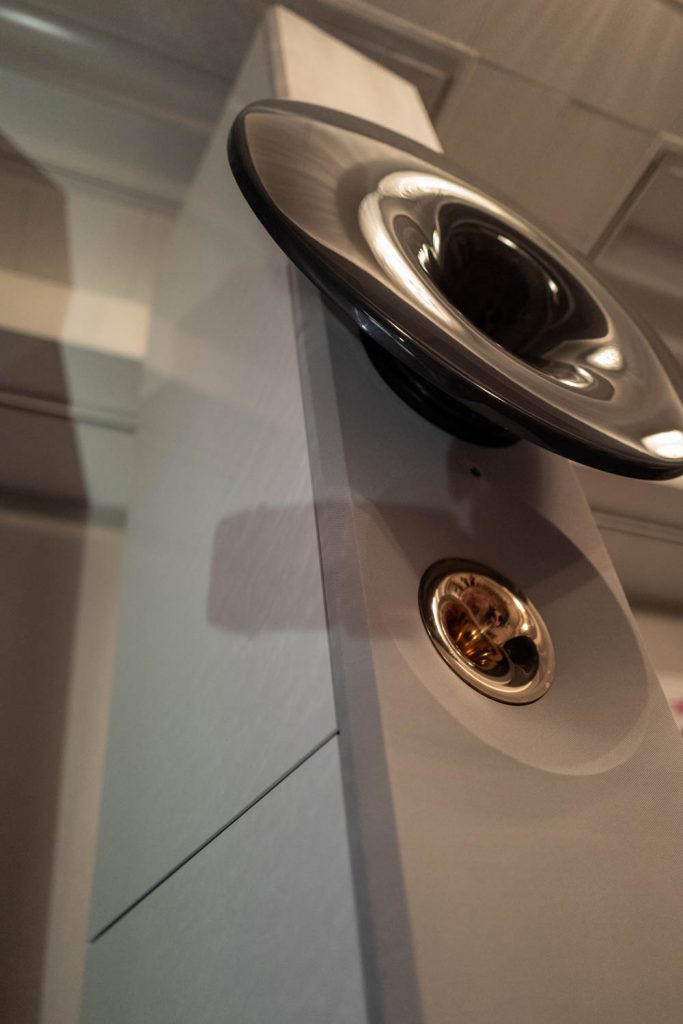 Acapella Campanile 2 loudspeakers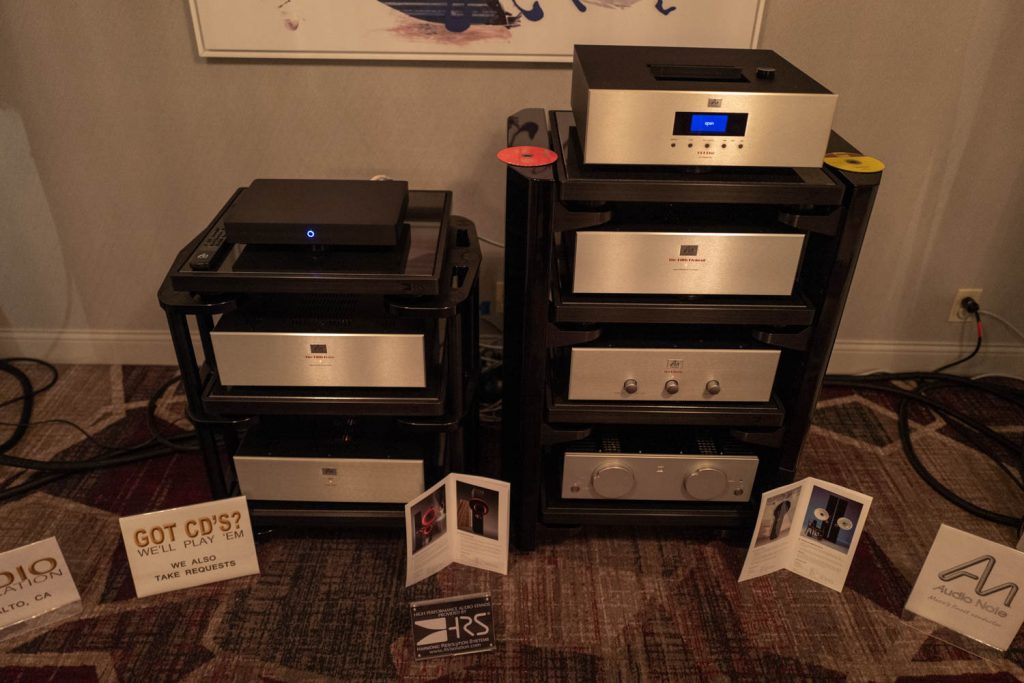 Audio Note, HRS and Acapella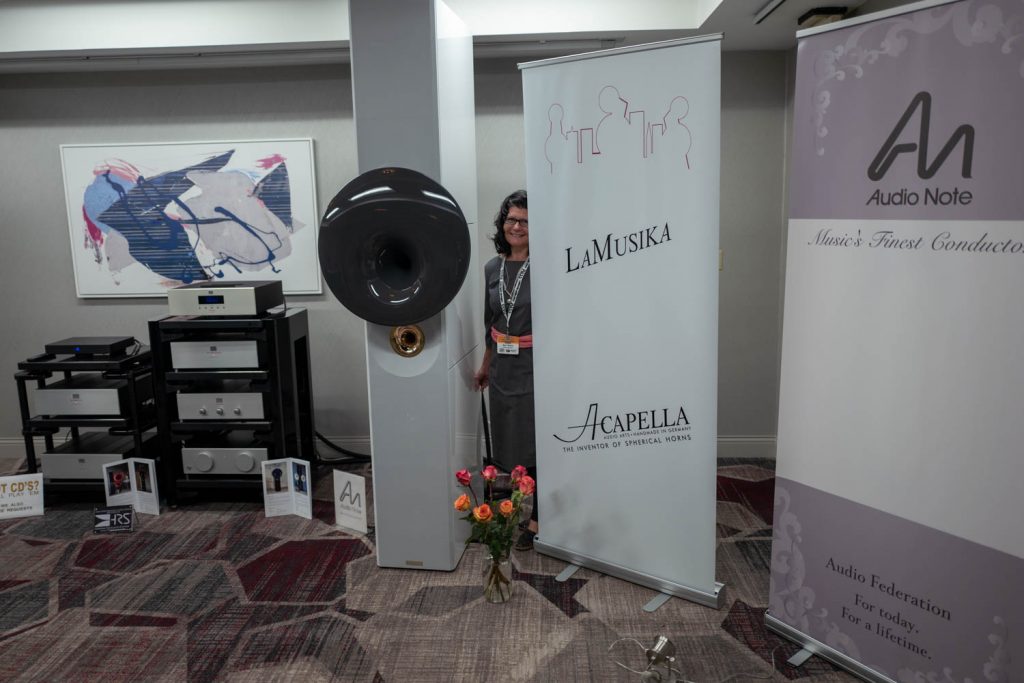 This is the path we had to use get to the light switches – between the right speaker and the LaMusika poster 🙂