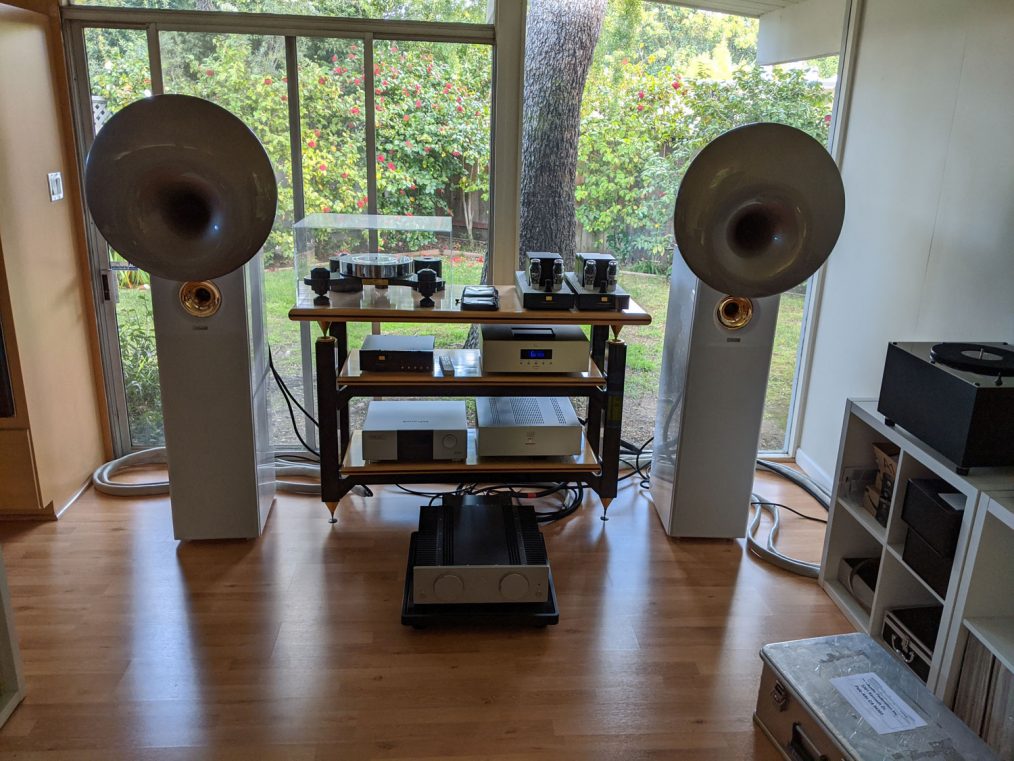 In addition to our large system, which you may be familiar with,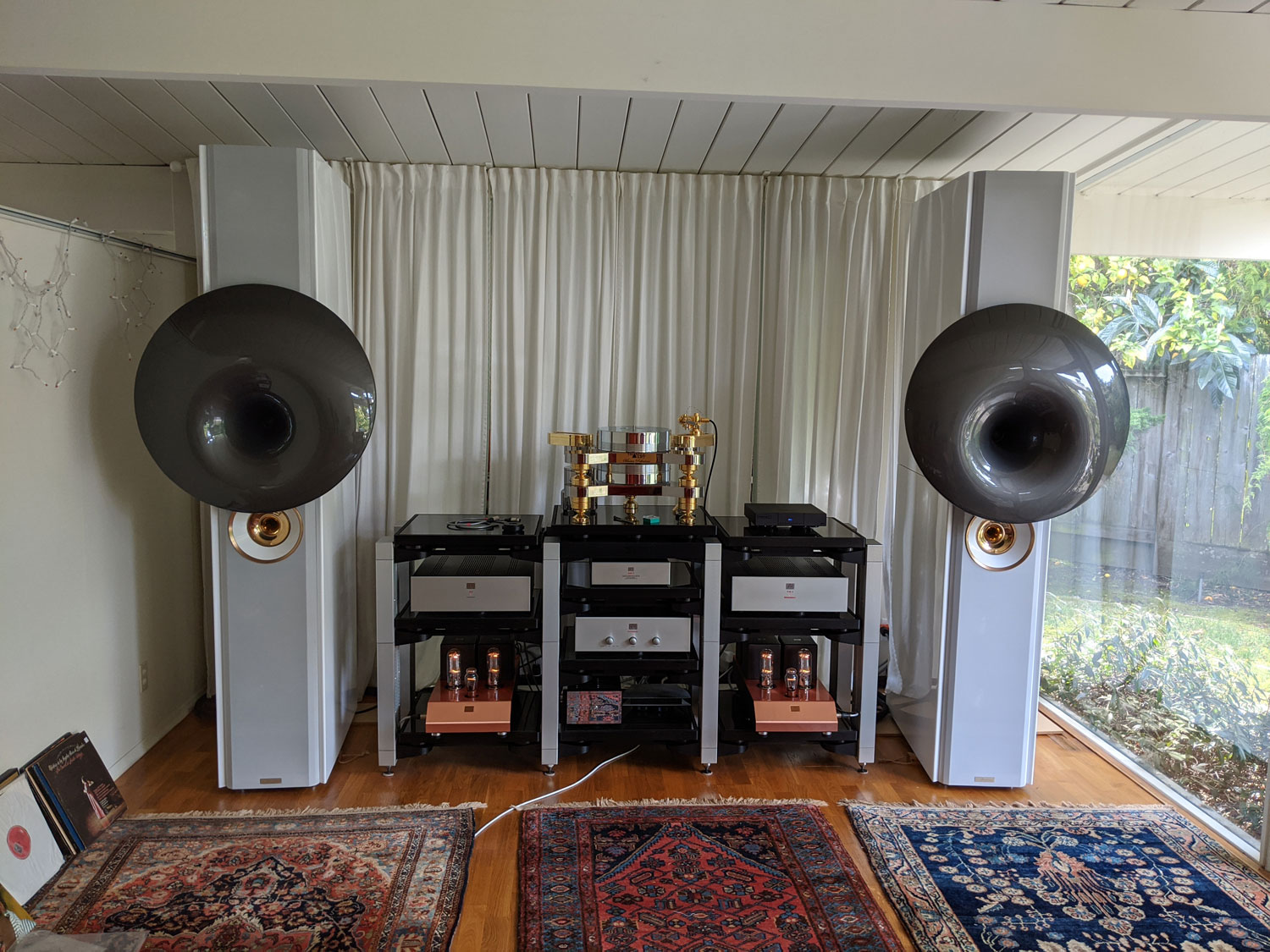 with the Acapella Apollon loudspeakers and Audio Note Gaku-On power amplifiers… [we just added the little EMM Labs NS1 streamer there on the top right shelf of the HRS VXR rack]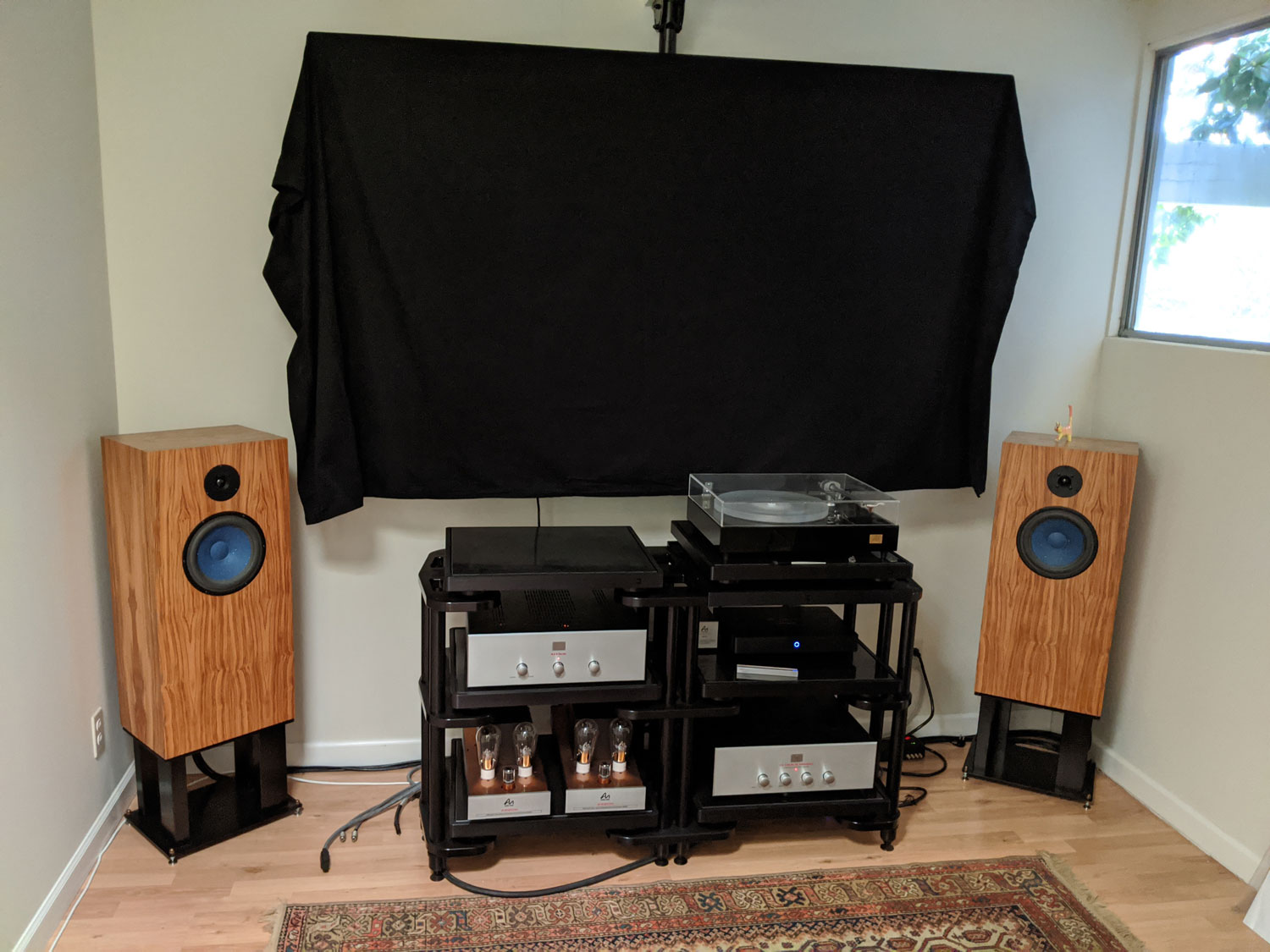 … and in addition to our interestingly popular small Audio Note system (with large 82 inch flatscreen)….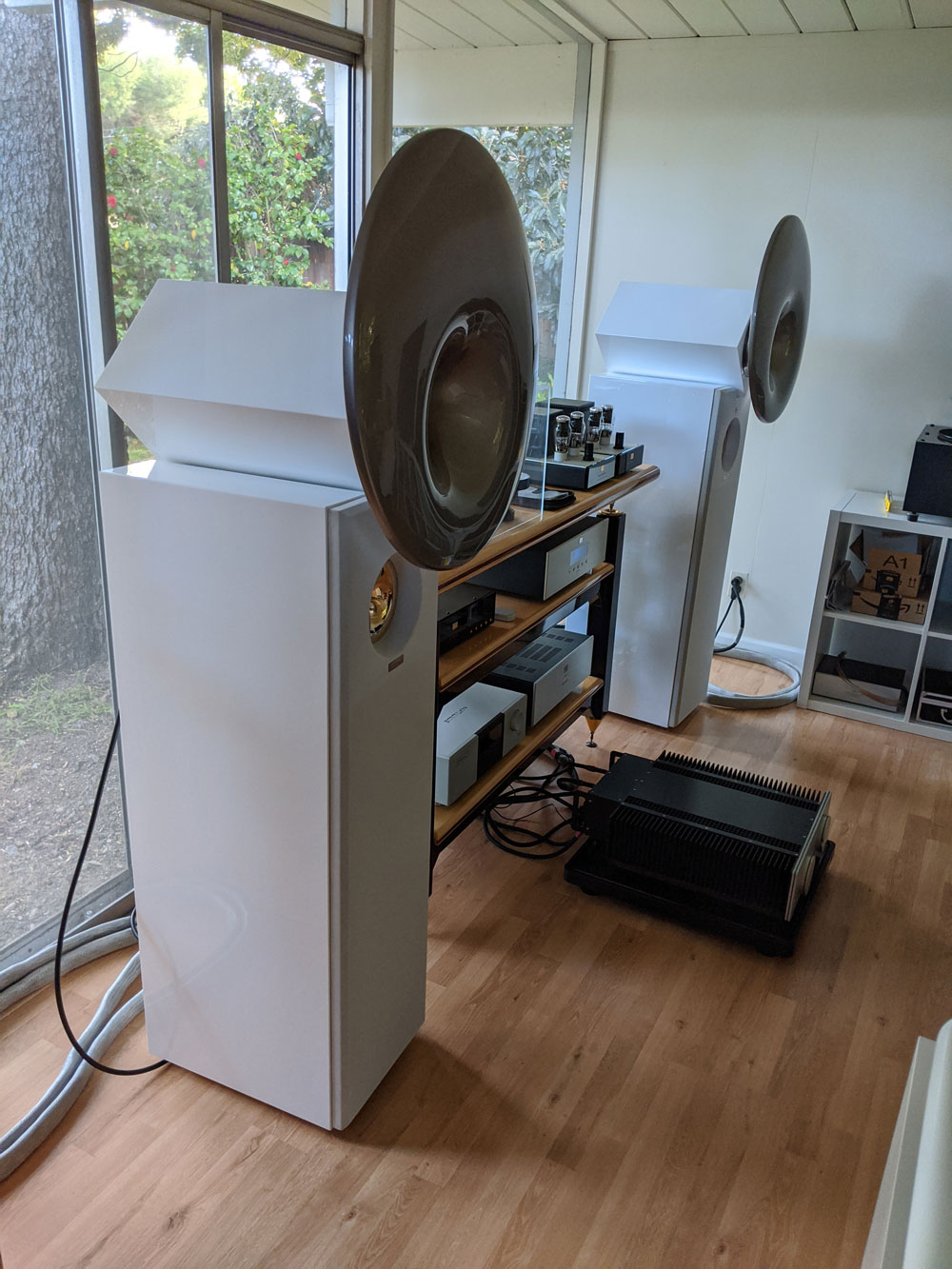 We added another, medium Goldilocks system with the Acapella Cellini High loudspeakers and LaMusika power amplifier, EMM Labs DV2 DAC/PRE and Audio Note CDT-5 transport.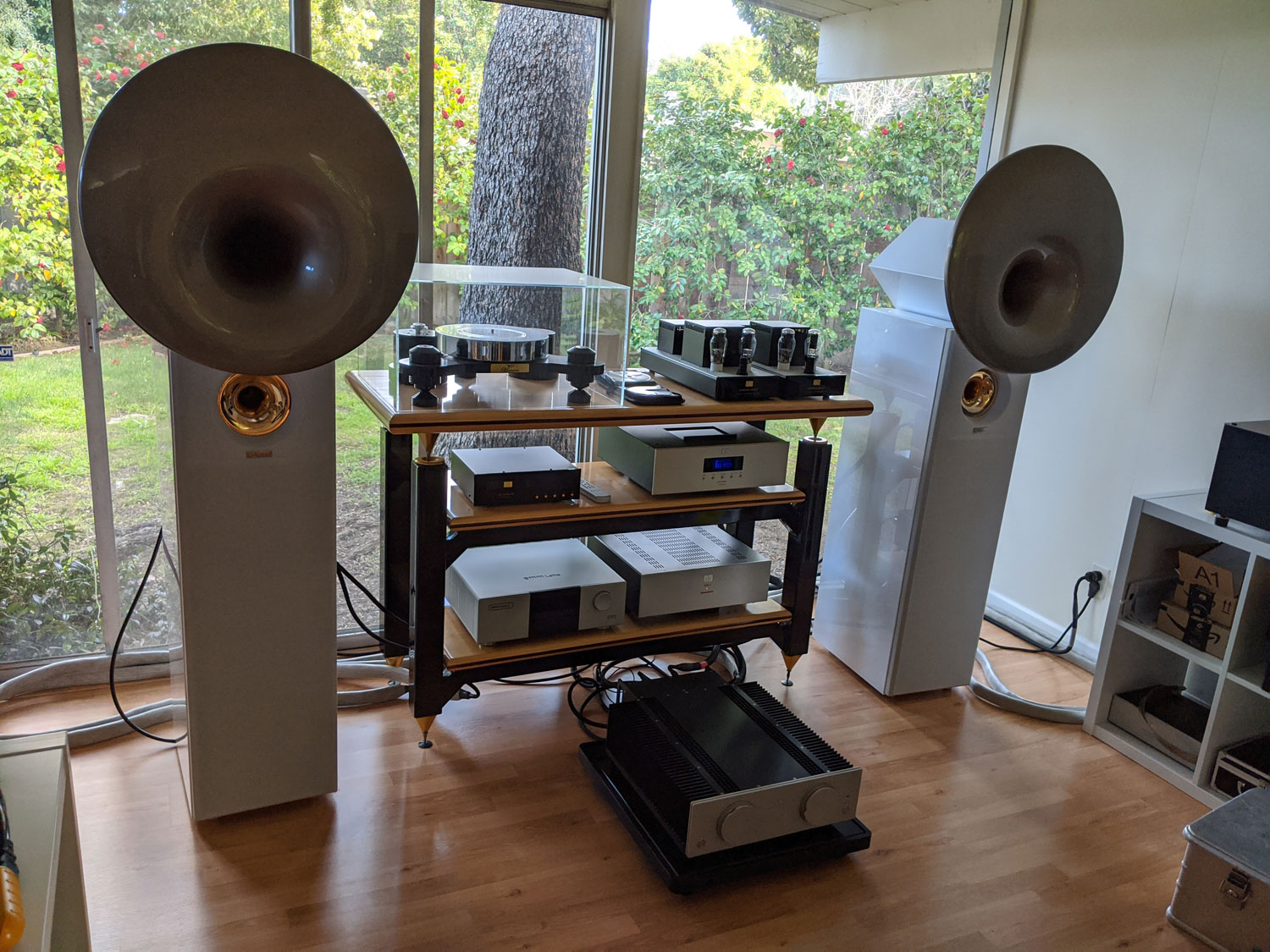 Other gear in photo: Audio Note DAC 5 Signature, Audio Note Empress 2A3 amplifiers, Triangle Art turntable and newer Pranawire speaker cables.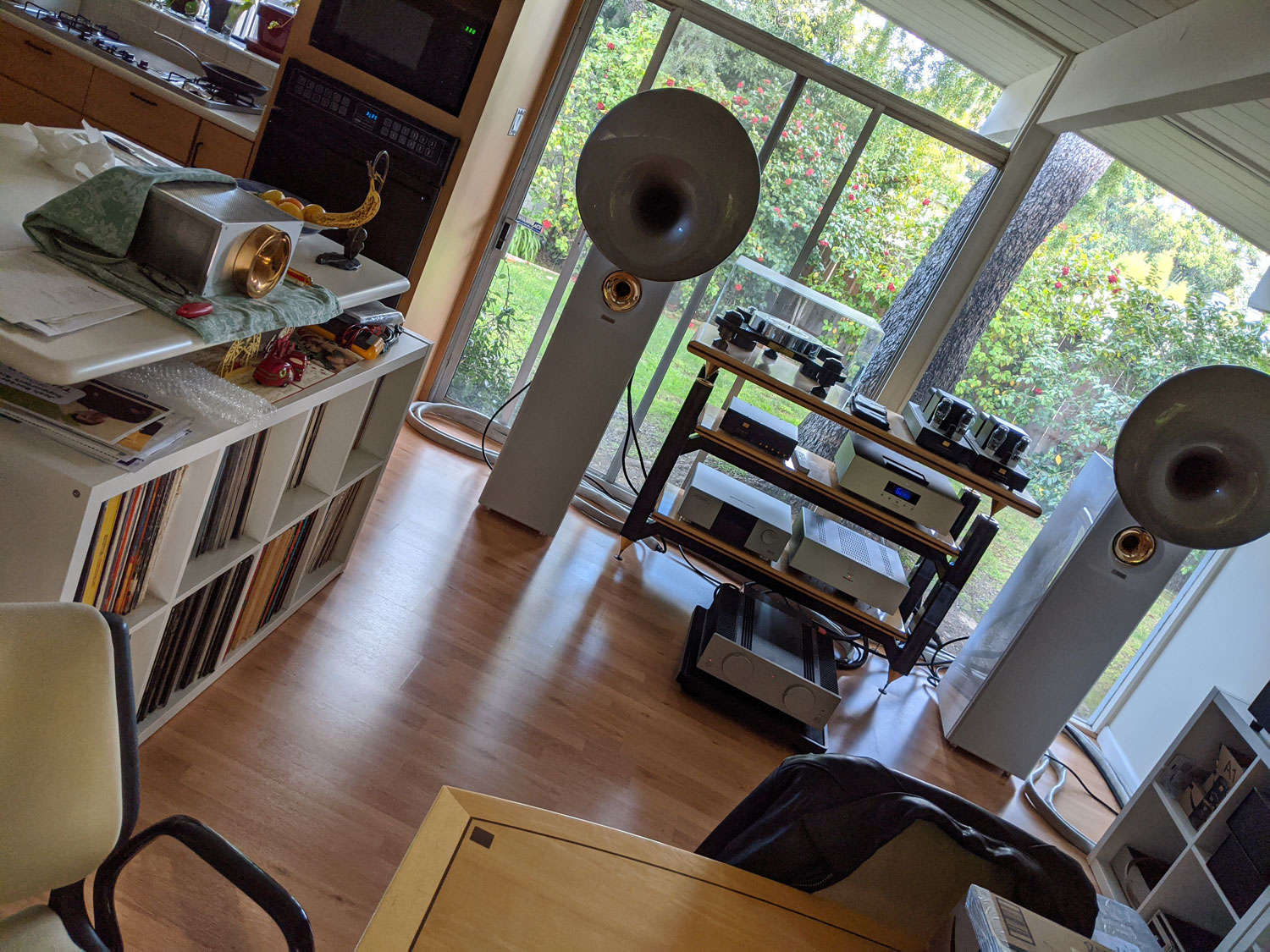 Yep, having to make use of all available space, this system is in the dining room. It sound really quite good, if a little bit live-sounding. Thinking of putting a piece of carpet down or something. Yeah, a tube jiggled loose in the Acapella ION (Plasma) tweeter over there on the counter while in transit from the previous owner's system on the other side of the country. These things happen…
The last piece in the picture is the small, cute Audio Note Zero integrated on the middle shelf of the Rix Rax rack. Neli knows more about this [about everything here] than I do [ which is good… SOMEBODY has to know what's going on around here 🙂 ].