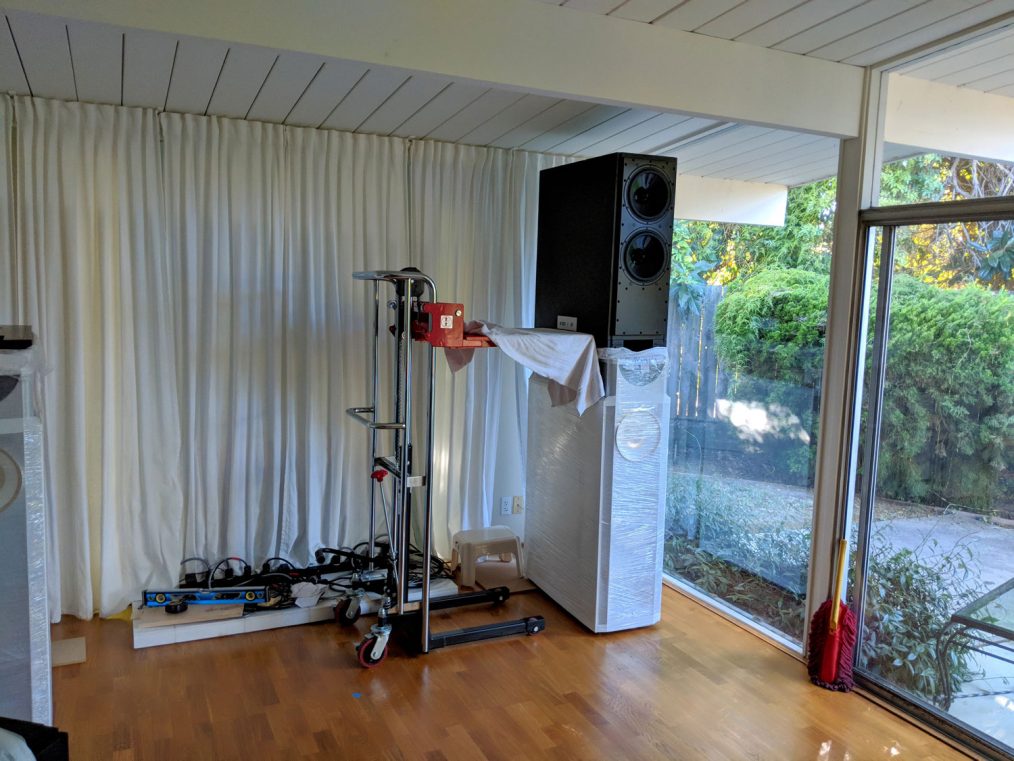 … or maybe we're just getting a bit too old for some of this heavy lifting… after putting up and tearing down Campaniles 3 times in the last year or so, we wondered if there could be a better way 🙂
We decided to get this Dayton platform lift with a 880 lb capacity and used it to take down the top 170 lb cabinet of the Acapella Campanile…
.. and put up the 200 lb or so top cabinet of the Acapella Apollon.
[it's not that these are so darn heavy, it is that they are tall cabinets which makes them a little unwieldy. No. Really. ;-)]
This platform lift, which doubles as a poor man and woman's palette jack, is just the kind of thing that is so nice to have around the house.
We still do setup the speakers manually ourselves at distant customer's homes and at shows (sometimes with help from Rusty, the show freight shipper, and friends)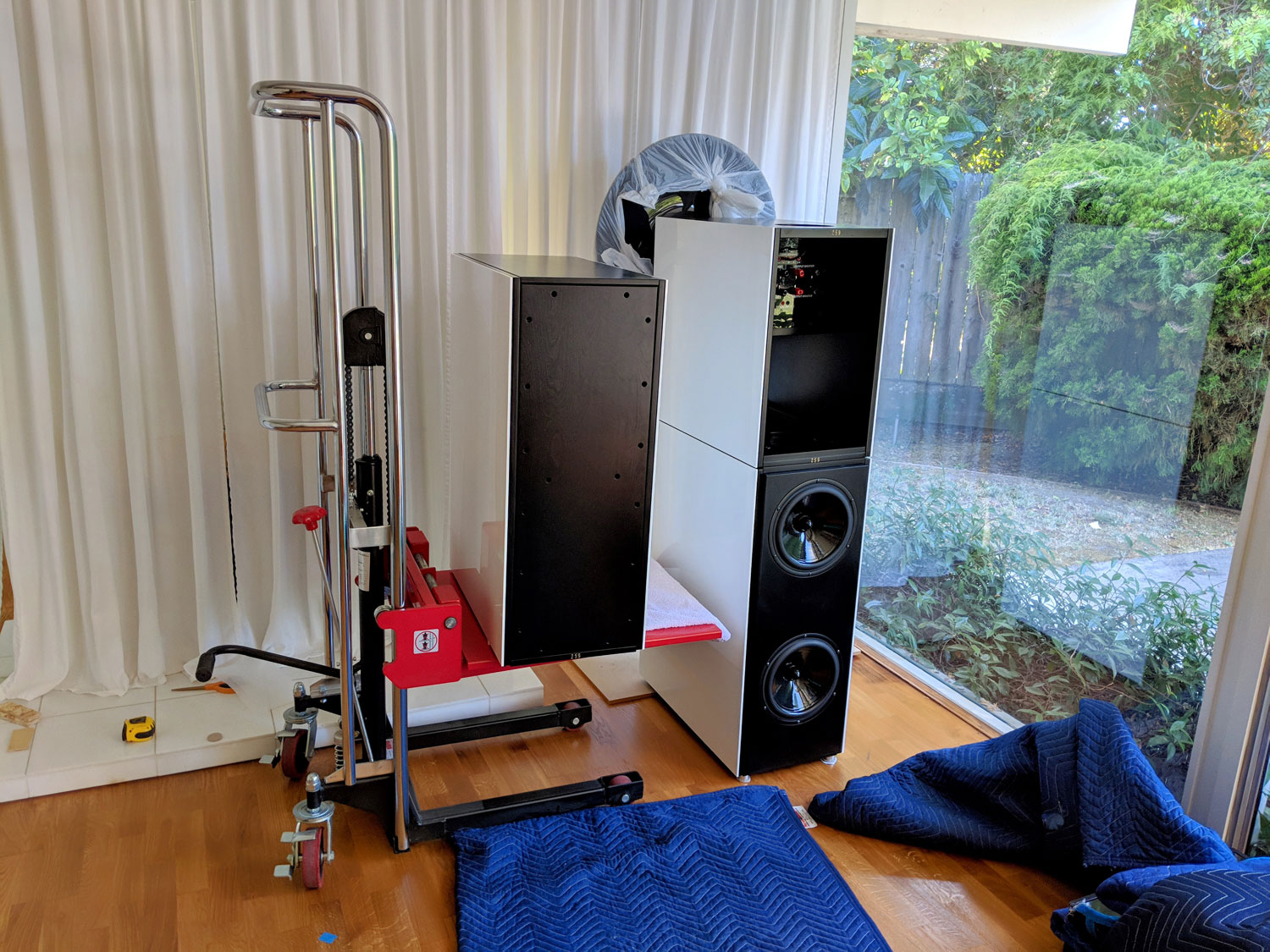 The top cabinet of the Campanile coming down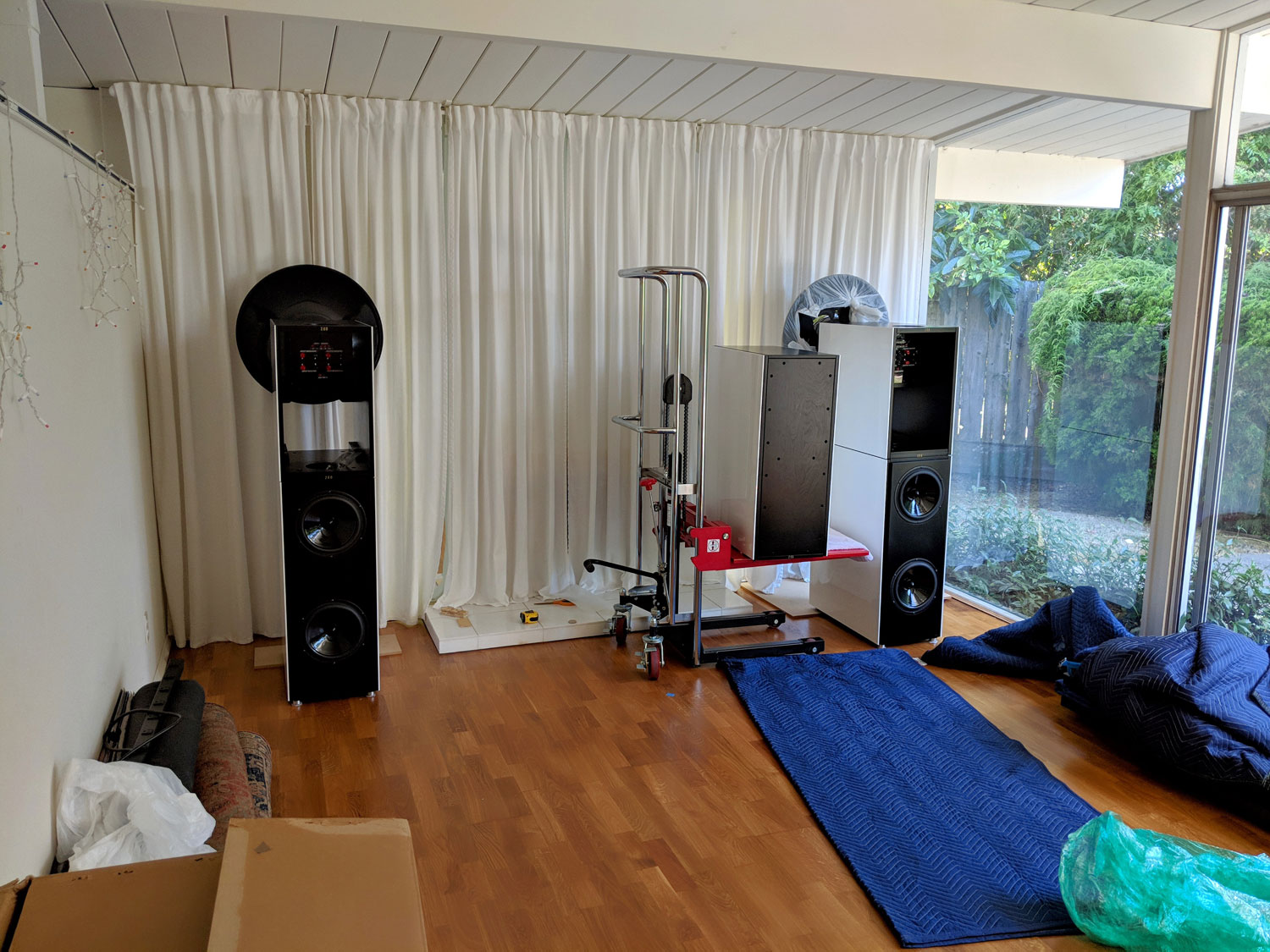 The other Campanile cabinet already down and boxed.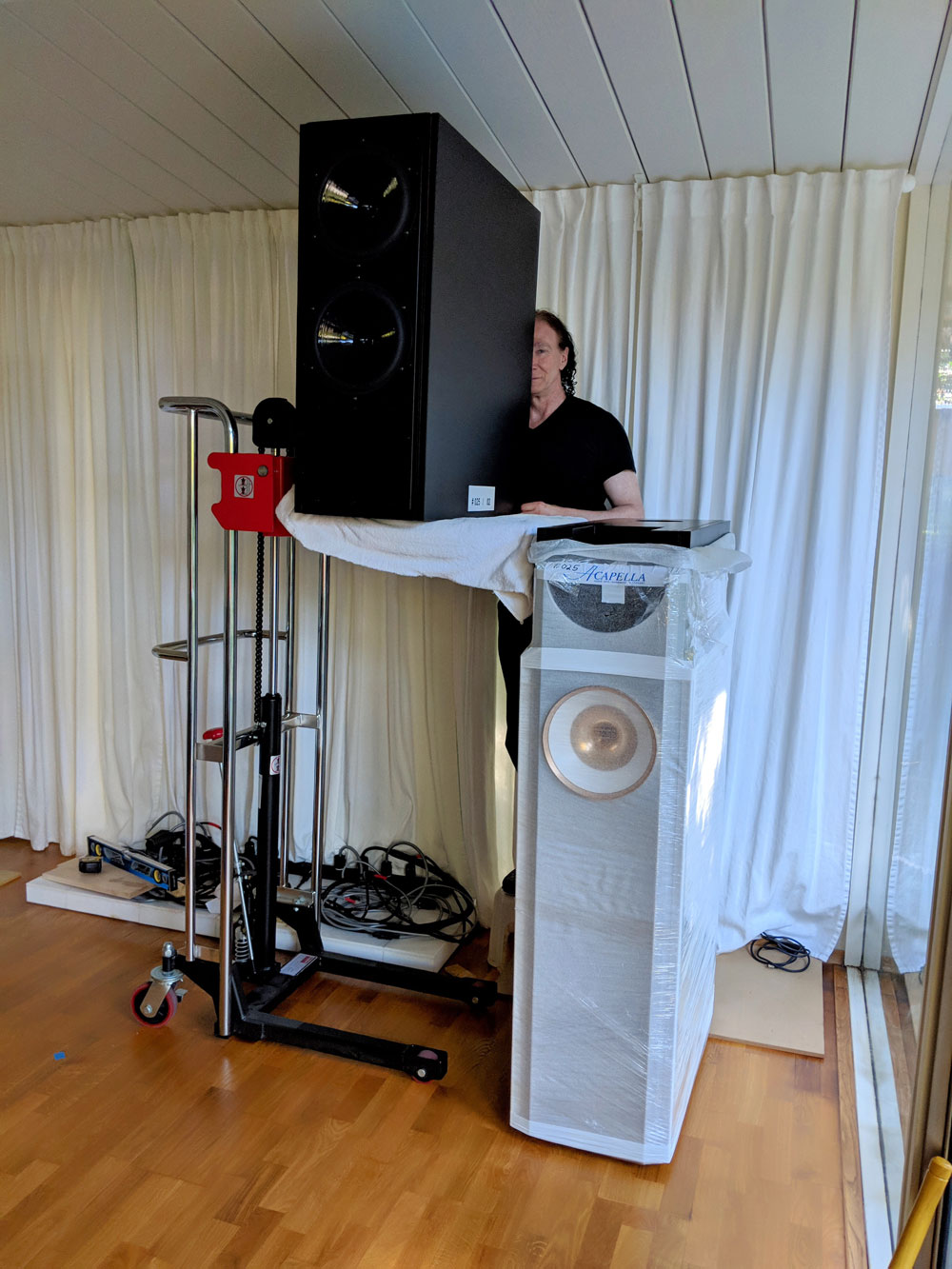 The Apollon getting its upper cabinet into place.