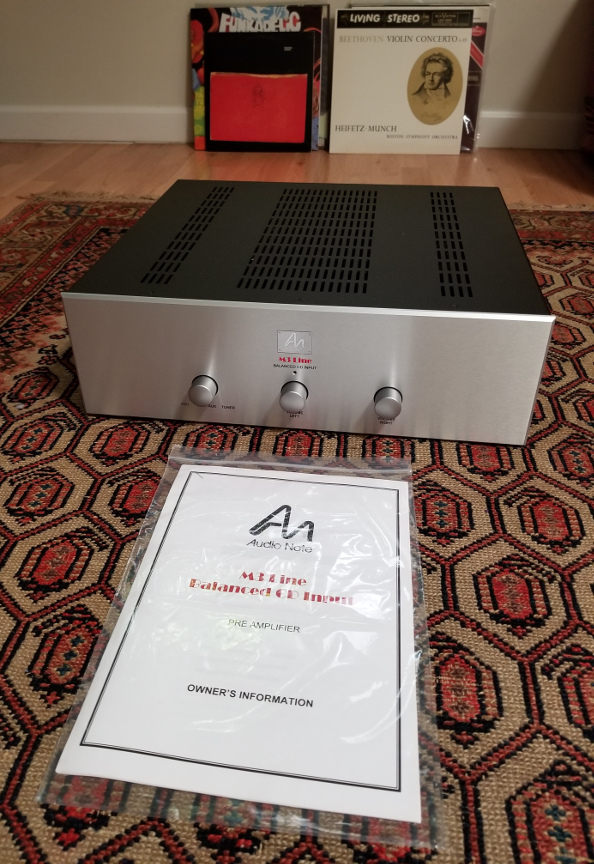 This was here on consignment; the owner decided to keep it. If you are interested in an Audio Note UK preamplifier, please contact us.
Audio Note UK (ANUK) M3 Line Preamplifier with Balanced CD inputs for sale.
Audio Federation has worked with Audio Note UK since 2003, as a dealer and for six or seven of those years, as US Distributor. We love Audio Note, and they build lovely preamplifiers.
This M3 Line preamplifier is on consignment from the original owner. Take advantage of this rare opportunity to own an almost new line-level preamp (Sept 2020 build), available immediately. Recently tested at one of Audio Note's USA service centers. Available for audition here in Palo Alto.
The Balanced CD Inputs are especially nice for owners of one of Audio Note's Balanced DACs, and sonically beneficial for all digital front ends that prefer a balanced connection.
Free delivery within a day's drive from the San Francisco Bay area. We always prefer delivery to shipping. Will be securely packed if shipping is necessary. Recently we have preferred skidded freight.
Questions? Send us an email, or give Neli a call or text: 303.546.6503.