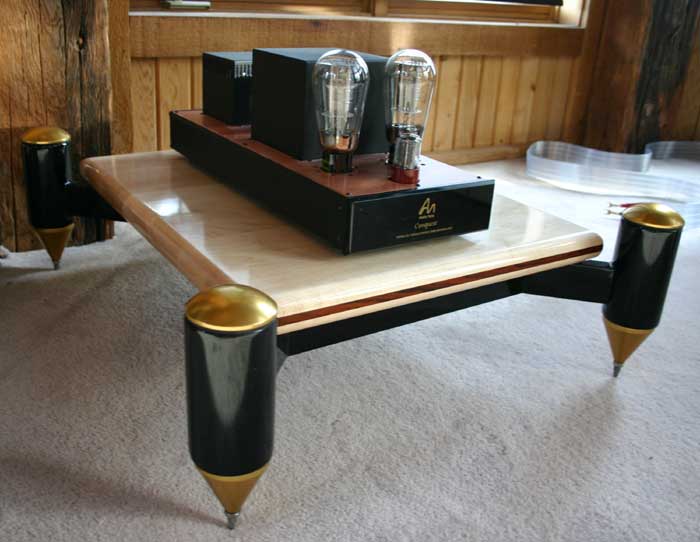 SOLD: Pair of Rix Rax amplifier stands
SOLD.  Pair of Rix Rax Outpost Amplifier Stands with 2″ solid maple top shelf, Cocobolo inlay, custom automotive paint (Audi Brilliant Black). Original retail $2250 each. $2400 for the pair, plus shipping, or best offer. A beautiful and effective way to support your amplifiers.
Top shelf dimensions 20″ w x 24″ deep. Overall dimensions 30″ x 26″ x 9.5″ tall. Extremely robust construction. Condition 8/10.
Fillable, and we suggest that you do fill them with sand (or well-mixed sand and lead shot). We've been liking aquarium sand lately. Spiked, can and should be leveled. Will ship by freight carrier in the original crate.
No, the Audio Note Conquest Silver Signature amplifier in the picture is not included with the ampstand :-).
Have more questions about Rix Rax, or about these beautiful and distinctive amplifier stands? Send Neli an email (neli@audiofederation.com) or give a call: 303.546.6503.