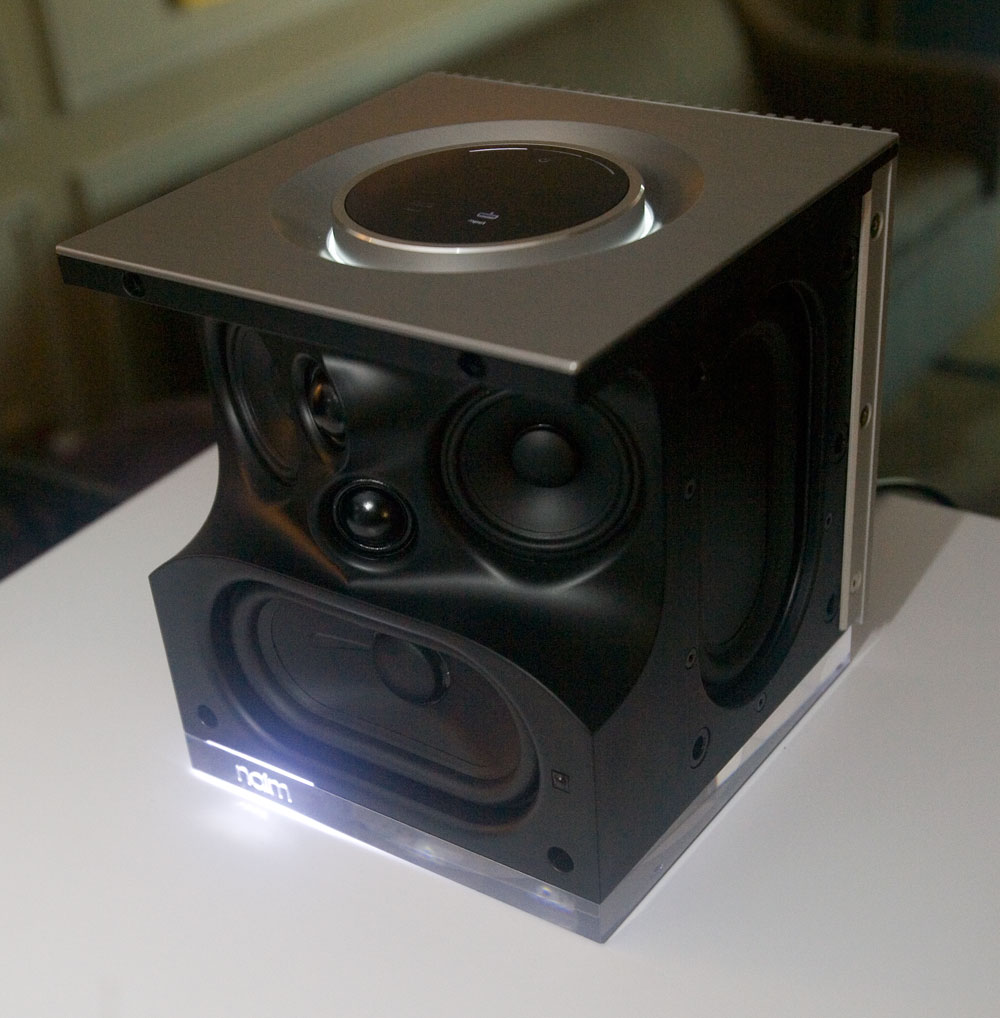 CES 2016 Show Report Index
Welcome to the CES 2016 Show Report
It could be said that this show has devolved into two shows.
One is a show with lots of rooms for businesses to do business with other businesses (B2B). This is now about 80-90% of the show. The system setup, if any, is perfunctory in these rooms. There is lots of talking by people standing in front of speakers. If they detect you are an audiophile you will be snubbed. These are often well-known, large brands and why they do not take this opportunity to show their dealer networks just how to setup their gear to best effect is probably because only their sales people are sent to the show.
The other is a show where people try and make the best sound they can to try and convince dealers (yes, some B2B) and audiophiles (B2C – business to consumer) to buy their gear and reviewers to post good reviews in their show reports and order up some gear to review later for their publication.
And then there are those that are just confused and do not know what they are doing here.
The B2B rooms tell me that the number of international businesses they meet with during the show is down to 10% of what it was 8 years ago. Maybe this is exaggerated but you get the idea.
Many of the rooms that are traditionally B2C did not come this year. So if you are an audiophile this year was not a banner year. Then again, not many audiophiles came this year either.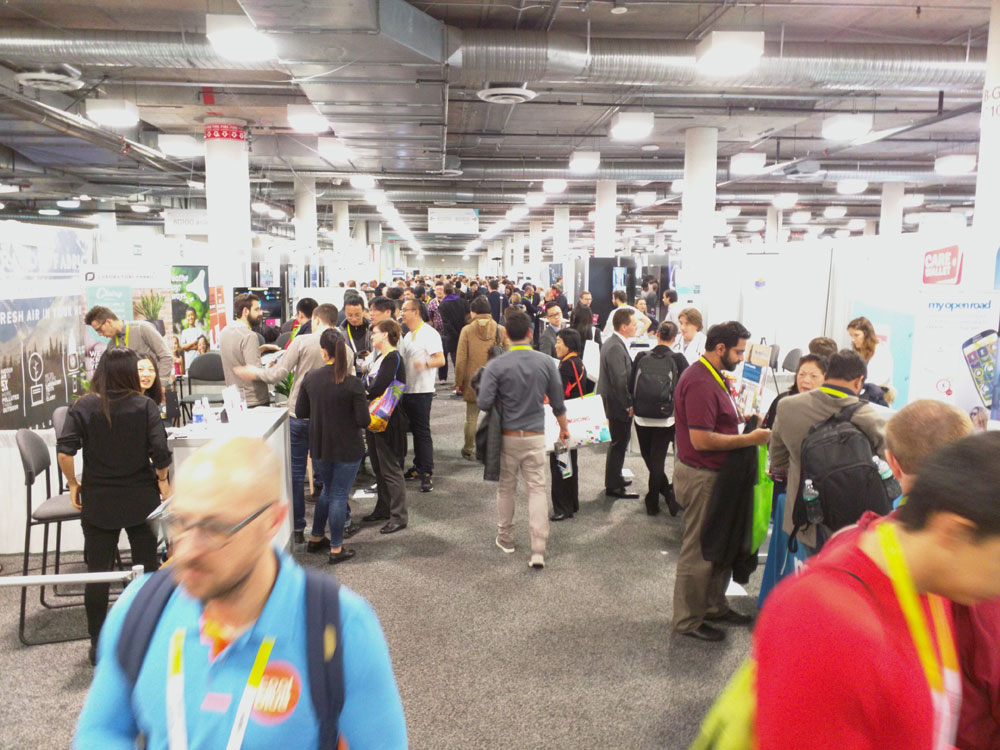 The SANDS – the ground floor conference halls. 'start-ups'. This row is one of about 50 to 100 rows of booths.
What happened, especially on the latter days of the show were that people came up to the Venetian Towers from the main CES conference. The Sands, connected to the Venetian, entertained roughly [my guess] 40,000-60,000 attendees. Maybe [my guess again] 2,000 – 3,000 of these people ventured to the High Performance Audio part of the show.
They were polite, asked basic questions, and picked up lots of brochures. These people would have been, in aggregate, served best by high-quality reasonably priced well-setup systems playing 'real' music. Of which there was like none [that I can readily recall] at the show this year.
'Real' Music
I do not hate any genre of music.
But I have come to have a severe reaction to 'audiophile music'. 3-piece jazz with or without female vocals. Simple pop – also usually with prominent female vocals. New age 'calming' music. You know it when you hear it. Neli and Hermann played some of this in our room too – we too are not immune from this rampant disease that threatens showgoers with zombiesque comas each show.
You know what brings most people in [esp. at this show with few hardcore classical-only audiophiles]? Music they are intimately familiar with and like: rock (DSOTM, Dire Straits, etc.), well-known jazz (Take 5, Girl from Ipanema, etc.), anything they might have heard on the radio a lot. Then they can realize that their music does sound way, WAY better on a nice stereo. Otherwise, they hear some bland shlopp they never heard before that would probably sound just as good [they think] on their car Bose, but maybe with a little more bass.
Good Sound
This show turned in the tale of two rooms for me this year [some otherwise possibly good-sounding rooms were ruined by only playing audiophile music]. Our room with the Cellini High speakers this year [compared to the base Cellini last year] taught me more about good sound and my personal preferences – as did the larger Lamm room (showing together with Kharma after a long hiatus). For people who want to read further on my thoughts about these systems I will update their individual pages in this here show report when I get over my stupid post-CES nasty cold I get each and every year.
Why we now only talk about the sound of our favorite rooms at shows
The Future?
Does CES have a future in High Performance Audio?
With the success of the other parts of CES, hotel rooms and show rates this year were at an all time high. And yet ROI for high-end audio exhibitors is falling, falling falling here. I think many exhibitors who braved the tide this year will not be back next year, or will partner up with other brands to make their investment in this show commensurate with the reality. The reality being that High-end Audio at CES has all but completely moved to Munich.
For the past 15 years that we have been attending CES, it has had several rooms that tried to push back the boundaries of what could be done. [Our industry's version of Listen to This Eddie]. These rooms had way better sound than anything that could be heard at other shows. It was awesome fun. The U.S. no longer has a show with rooms like this. Perhaps the Newport Beach show will absorb this part of CES as well… it does have several large rooms and lots of positive [and crazy :-)] energy… Or maybe it will be spread out among all the other shows [i.e. surround sound MartinLogan Neoliths on Emm Labs MTRX amps last year at RMAF, or the Wilson Alexandria and THOR at the previous year's show]
The Camera-stopped-working-during-the-show Blues
Yep. A disappointment. 100K photos and then something – the flash, the flash batteries, the shutter… something is not syncing. I finished the show with the camera in my Nexus 6 smartphone. Several people did not recognize me without the big camera. Kind of nice. I could get a new camera but cameras are dying [replaced by smartphone cameras] – just like so many other technologies – that it is hard to pony up the bucks. I mean, how soon will smartphone cameras be as good as my current 6 lb., 10 megapixel Canon 5D camera? I got some great lenses, but at what point will software trump hardware?
So far… 141 rooms … Missed Nordost (Neli and I wanted to go together, but she was not able to get away), VTL (they hate us), and… hope that was it. Sorry if I missed anyone else.
Floor 34
Floor 35
Floor 29
Floor 30