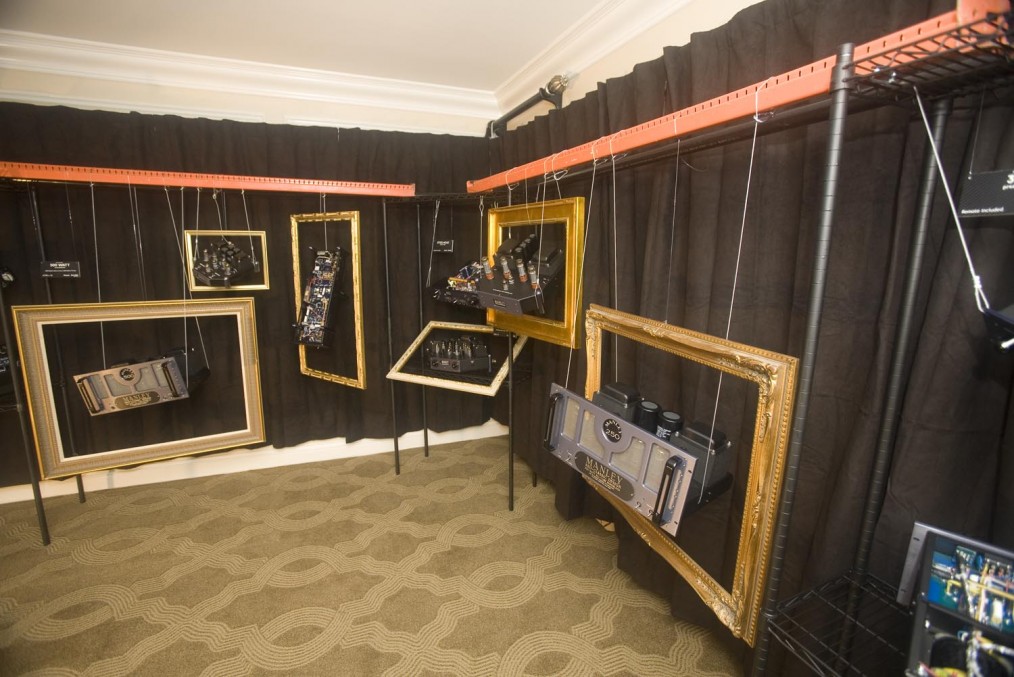 CES 2015 Show Report Index
CES 2015 Show Report Index
This is our CES 2015 high-end audio show report. Enjoy!
[Featured photo from: Manley: CES 2015]
Herein are the links to the photos of each exhibit room at the show.
Thursday night. 51 exhibit rooms so far. Two wings of the 29th floor and a little of the 300 wing [the Venetian hotel is laid out in a star shape with 3 wings with a common center where the elevators are]. Expect there to be about 160 rooms in total. And about 2000+ photos.
Attendance was REALLY slow the first day, but picked up considerably the second. Even with some exhibitors coming over from the now defunct THE SHOW at the Flamingo, there are about the same number of rooms as last year [maybe a little bit more] which is about 2/3 of the number back in, say, 2006.
Still, it is a fun show, and very traditional with the requisite herds of CES 'suits' mixed in with the [mostly hardcore] audiophiles.
Back home. Sunday morning, 74 rooms so far. Ugh. Too early. Going back to sleep…
Back at it. Finished floor 29 [except Harmonic Resolution Systems (HRS). I skipped HRS, EMM Labs and Lamm (brands we carry) and saved them for later (they are not in the correct place in the overall timeline of my traversal of the show) for a time when I was not overwhelmed with the spectre of having to finish all these rooms in 4 days – and, you know, to set a spell and get updated and (really) to just chat and slack off a bit :-)].
Now on to floor 30. 90 rooms so far…
99 rooms… 107… 122…
Neli is down with a bad cold [always a hazard at these shows] and, although I'm still fighting it off, things are going slower here.
Updated the BAT, Scaena, and Chord pages with photos – these were locked the first day when I tried to visit them.
132 rooms … 143… [head starting to spin] … 158…
Fixed a few of the washed-out-by-the-sun photos in the Metronome room.
166 rooms… 170 … 177 rooms. 2500+ photos.
There were a few rooms at the Mirage I missed [Nagra and dCS I think], but it is just not worth the hour round trip [at least. The walk would take a half-hour each way, inside of the Venetian to inside of the Mirage, and it is HARD to find things in casino hotels. Seriously] for me to get photos for two [I think was all there was] rooms.
There were a few booths in the main part of the convention that extends to the Sands [attached to the Venetian] that I saw when I attended the Health And Technology part of CES for Yet Another Job I am associated with. But they are curiosities [IMHO] as opposed to OMG-type setups and we'll post them in a bit.
Well, wouldn't ya know it. I caught Neli's bad cold. This is a sneaky one, attacking through many different vectors. Anyway, my mind is going Dave…
Reports
The SANDS (booths)
Floor 35
Floor 34
Floor 31
Floor 30 – Wing 300
Floor 30 – Wing 200
Floor 30 – Wing 100
Floor 29 – Wing 300
Floor 29 – Wing 200
Floor 29 – Wing 100