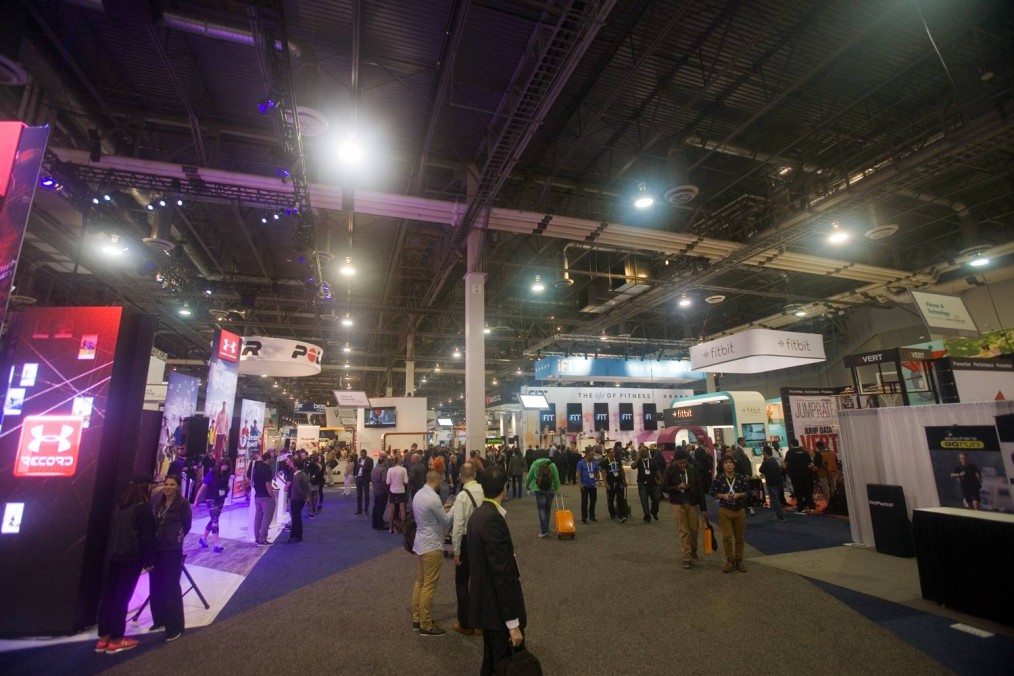 The Sands / Venetian Ballrooms: CES 2015
The featured photo is a shot from near one of the doorways. This is about 1% of what was here and about 5% of the Health and Fitness in Technology section of the show that I was interested in in the context of Yet Another Job I have been working with for a year or two now.
It says Venetian Ballrooms but it is upstairs from the Sands ballroom and outside the building it says 'Sands', so…. well, if one tries to make sense of things in a casino, one is going to get a headache.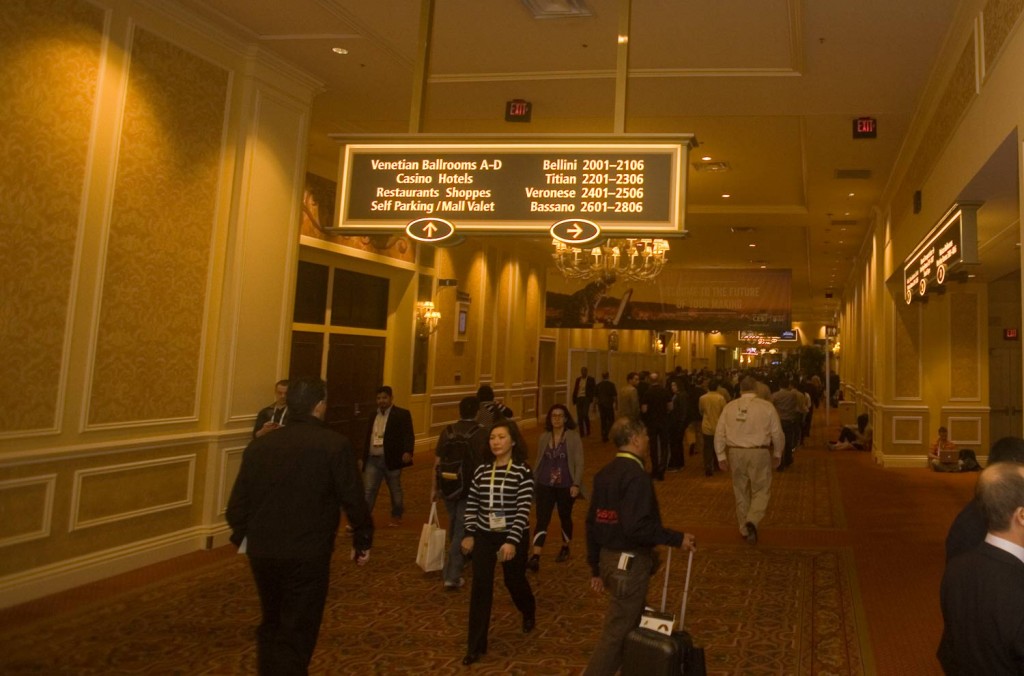 Several years ago, we would have turned right here to get to the additional High Performance Audio exhibits that did not fit in the tower or wanted large rooms. This hallway is a very long hallway with masses of people going back and forth all day long, with occasional reductions in density like this that allowed me to hold the camera up high and take a photograph.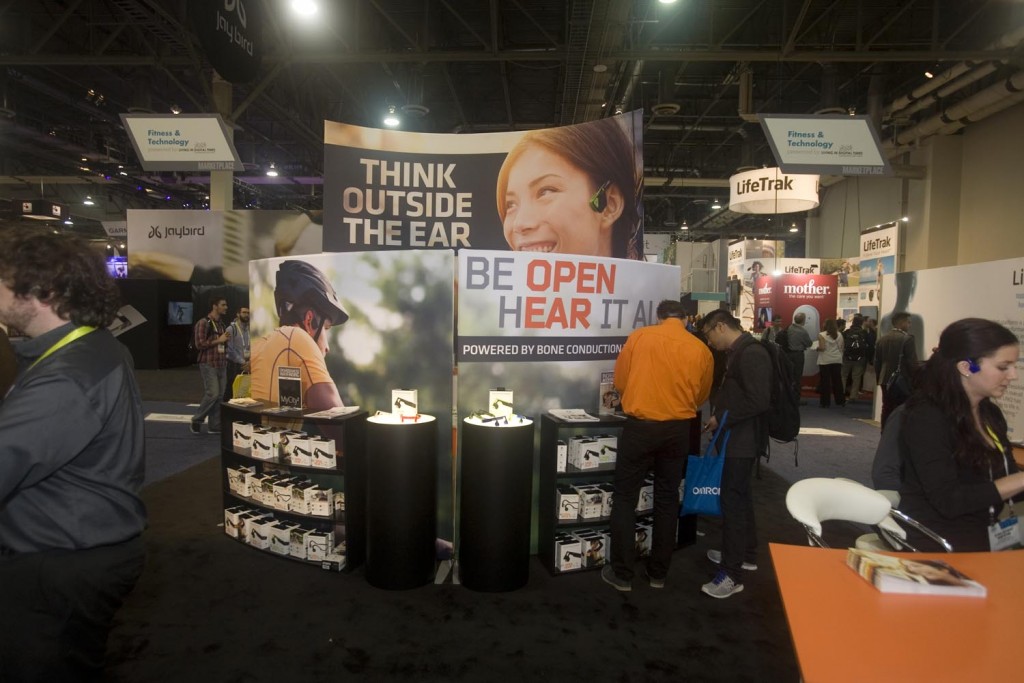 Here are a couple of 'hearing aid' booths – and there were several others. The line between in-ear headphones and 'ear phones' for the hearing impaired is narrowing and they all talk about audio performance being great. For hearing impaired audiophiles, and we all may be members of this community at some point, I can't but think this is great news.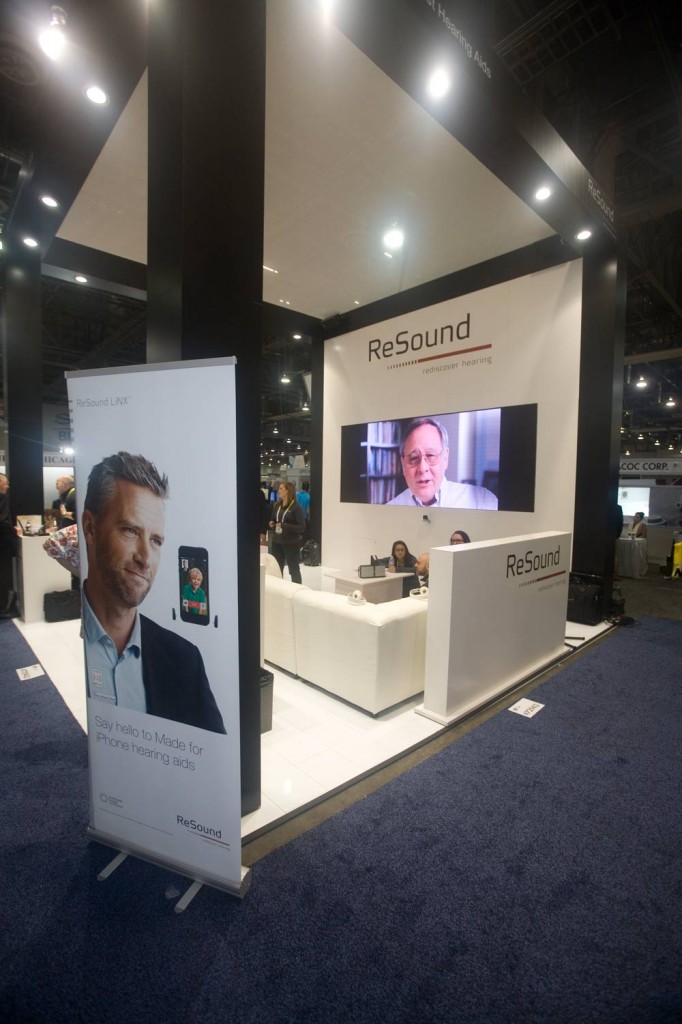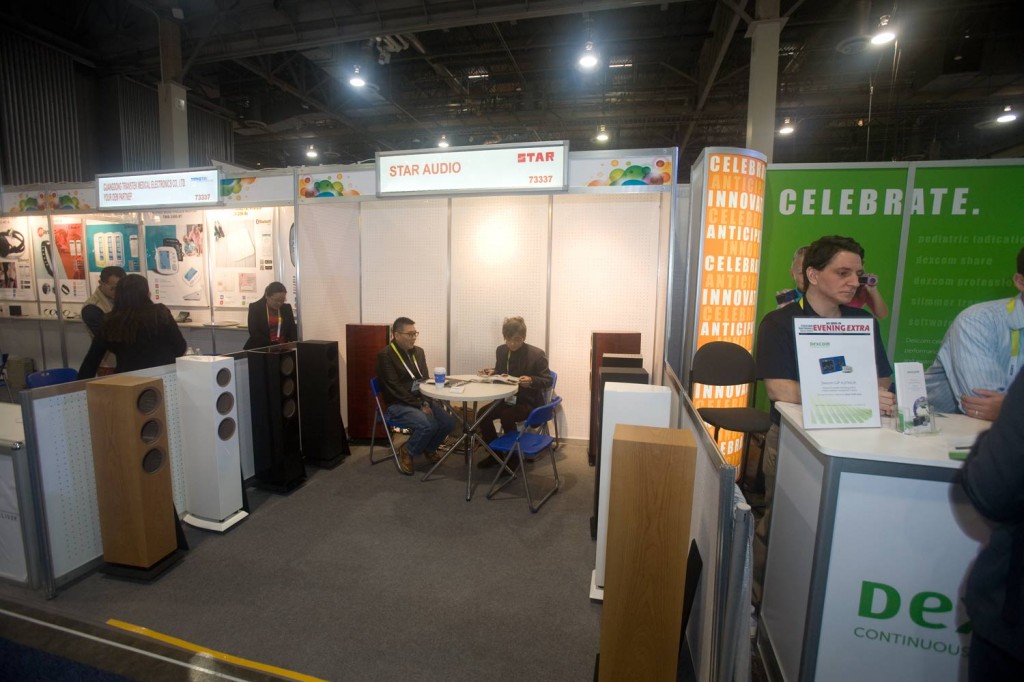 I think Star Sound builds OEM speakers…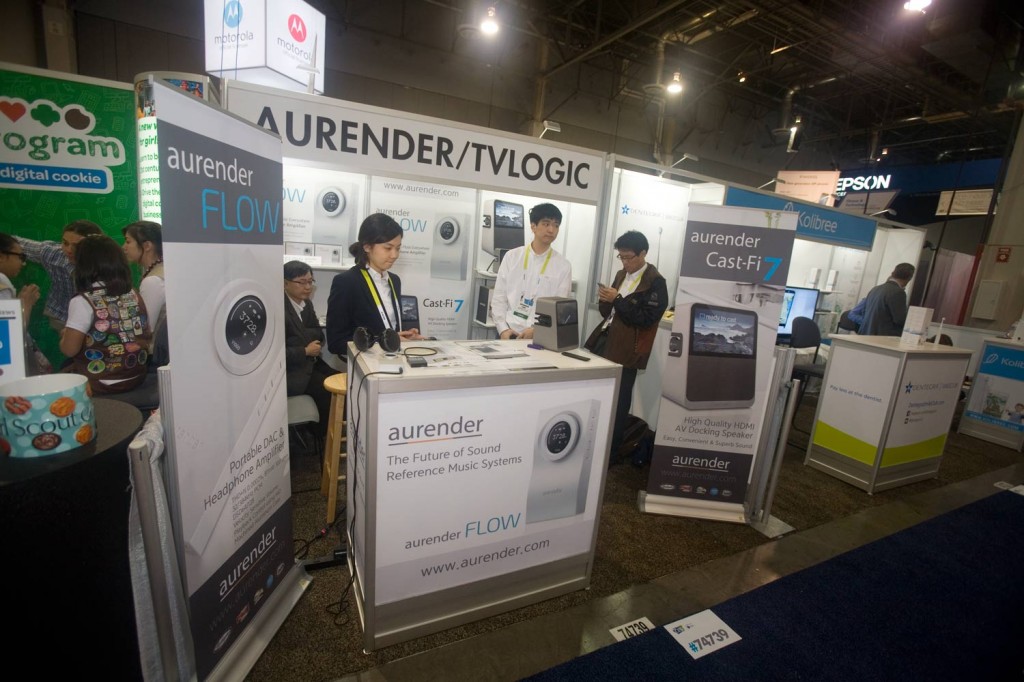 Aurender / TVLogic was also upstairs in the Venetian Towers and we covered them as part of the main show report. Not sure if it was a good decision on their part to be down here as well… or not.
There may have been other high-end audio-related booths here, but I covered [walked. lots of walking] about a third of this ballroom, out to Robotics and 3D printing, and didn't see any others.