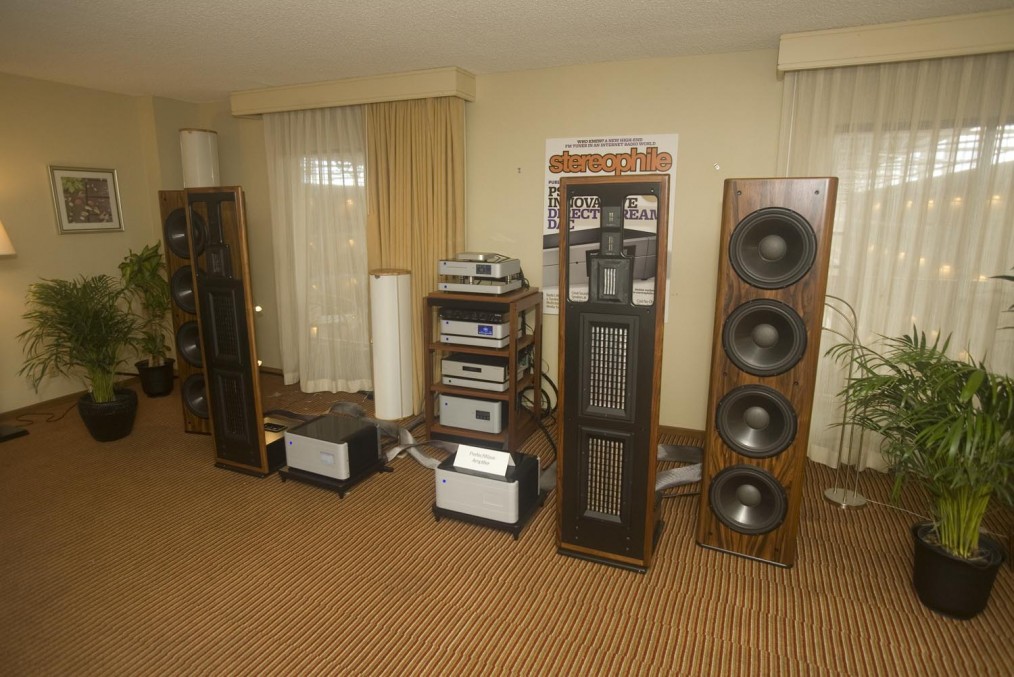 PS Audio Sprout – RMAF 2014
The PS Audio Sprout room featuring their new Sprout personal music system room at RMAF 2014.
Apparently Paul Mcgowan of PS Audio found some new old stock Infinity IRS Beta speakers in a crate somewhere. One of the better sounds of the show in that kind of sophisticated holographic strong deep bass kind of way.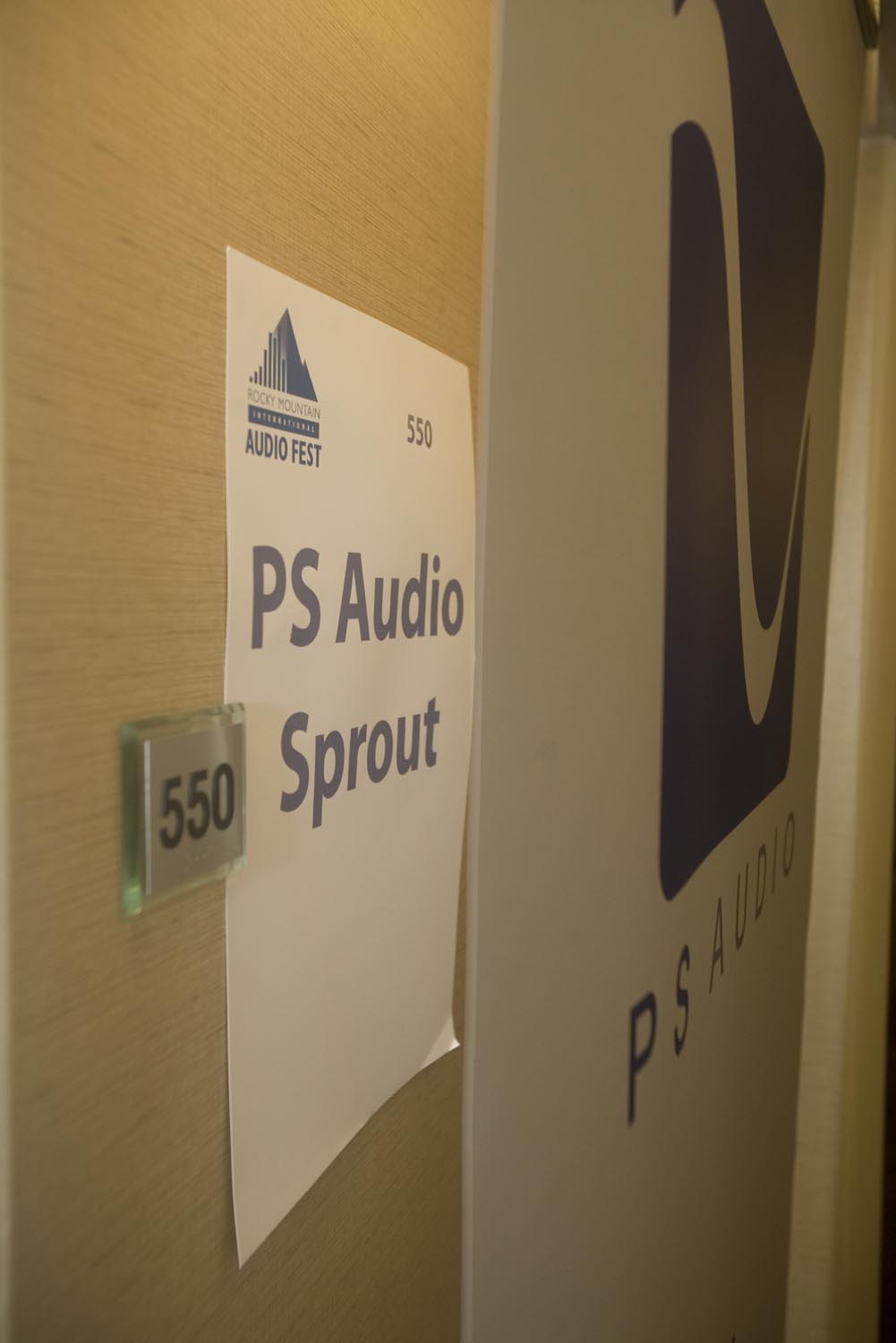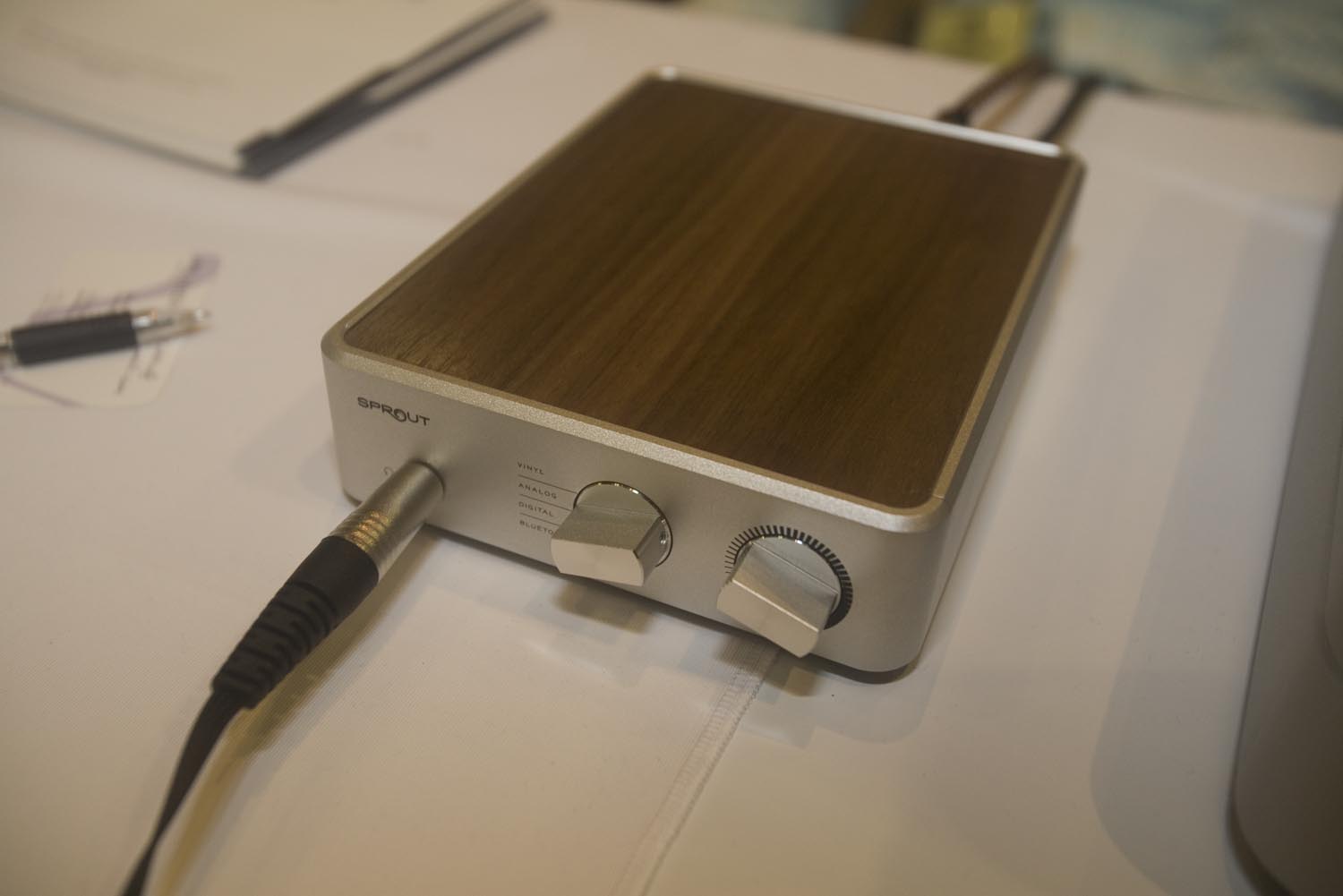 The above photo of the PS Audio Sprout was actually copied from our photos of PS Audio's CanJam booth. Somehow, it didn't make it from eyes to brain that when I kept seeing people go into the adjoining room there was something in there I should be scoping out. So I never got photos of the Sprout in the main suite here, just at the CanJam downstairs.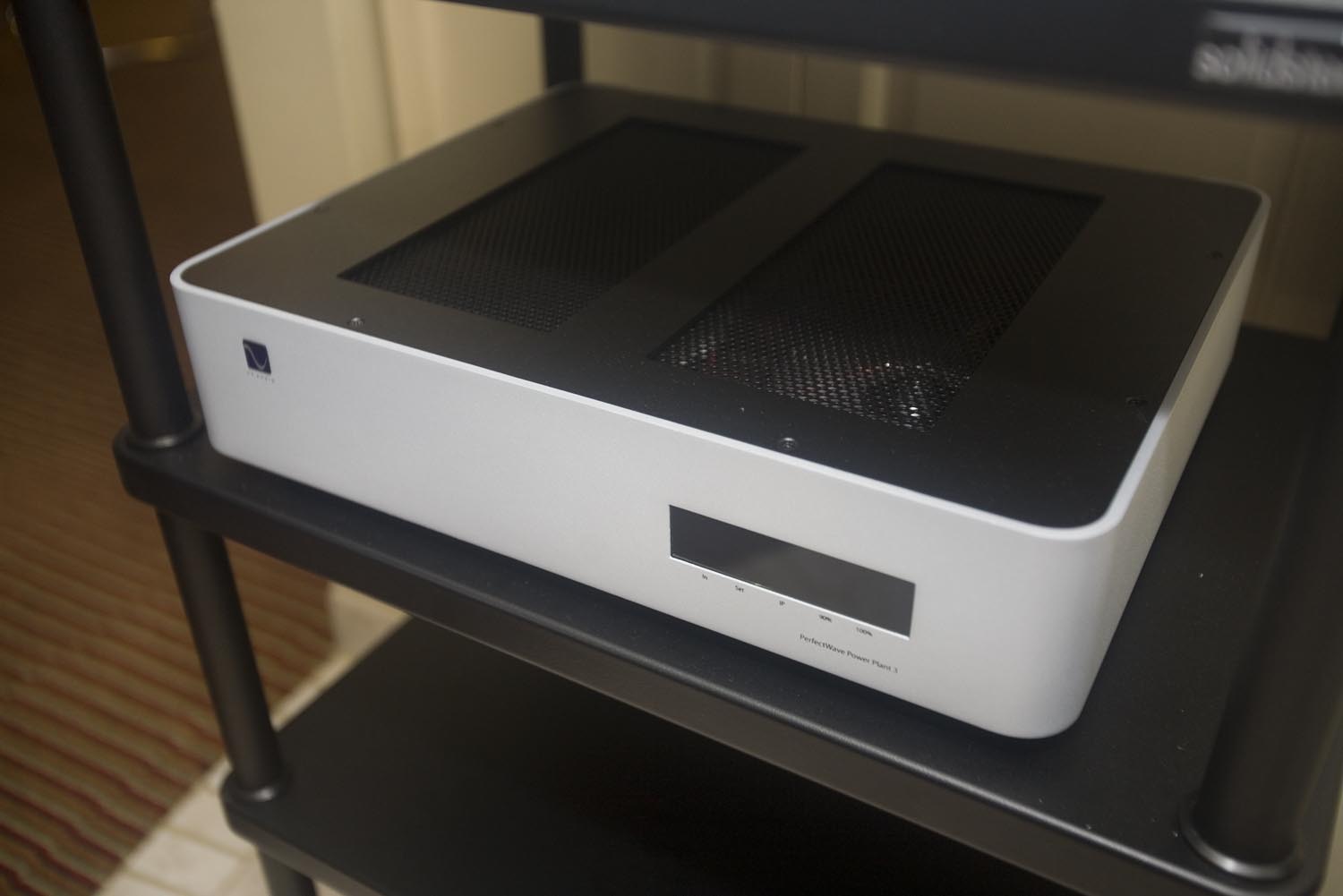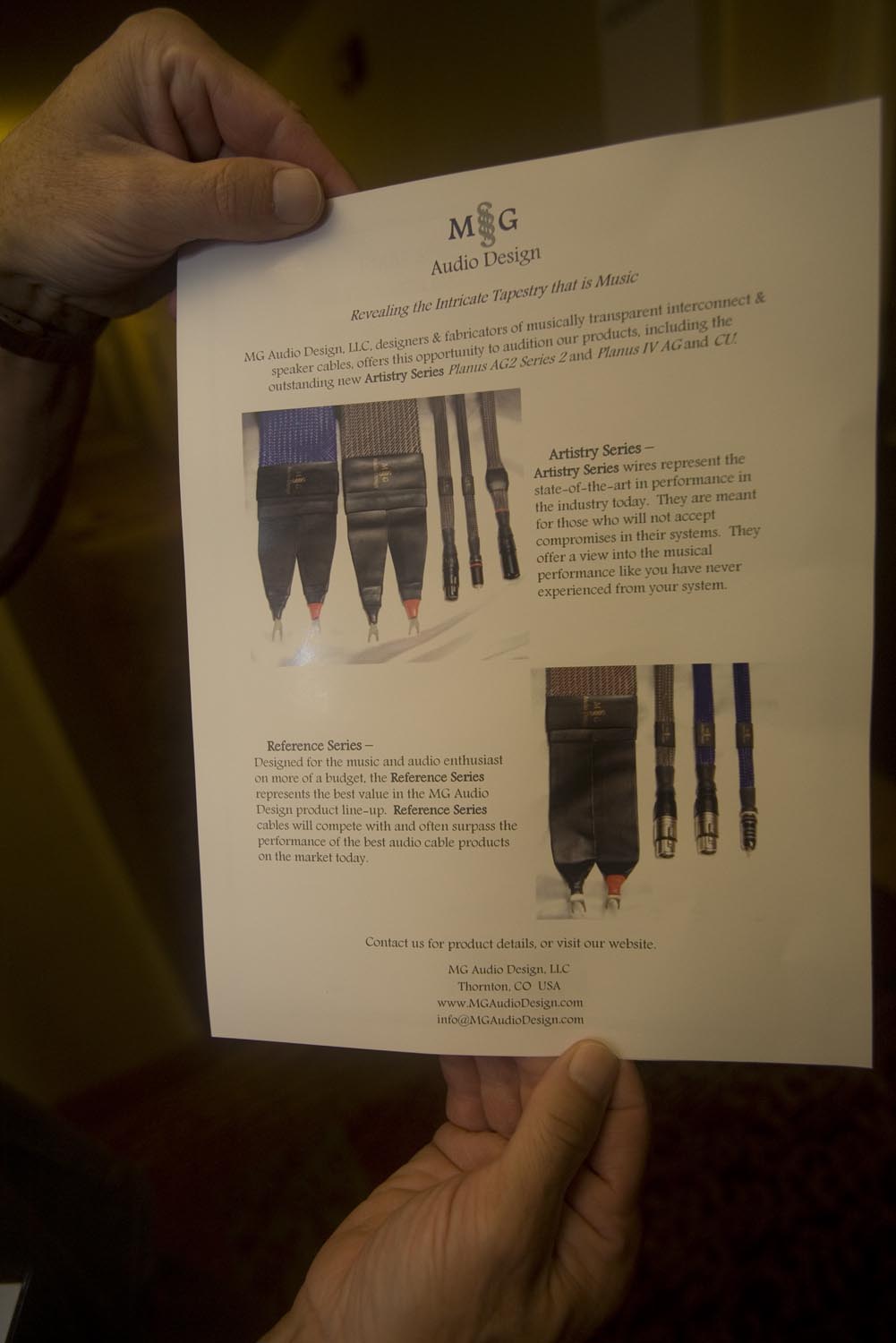 MG Audio Design supplied the sometimes massive cables used in this room