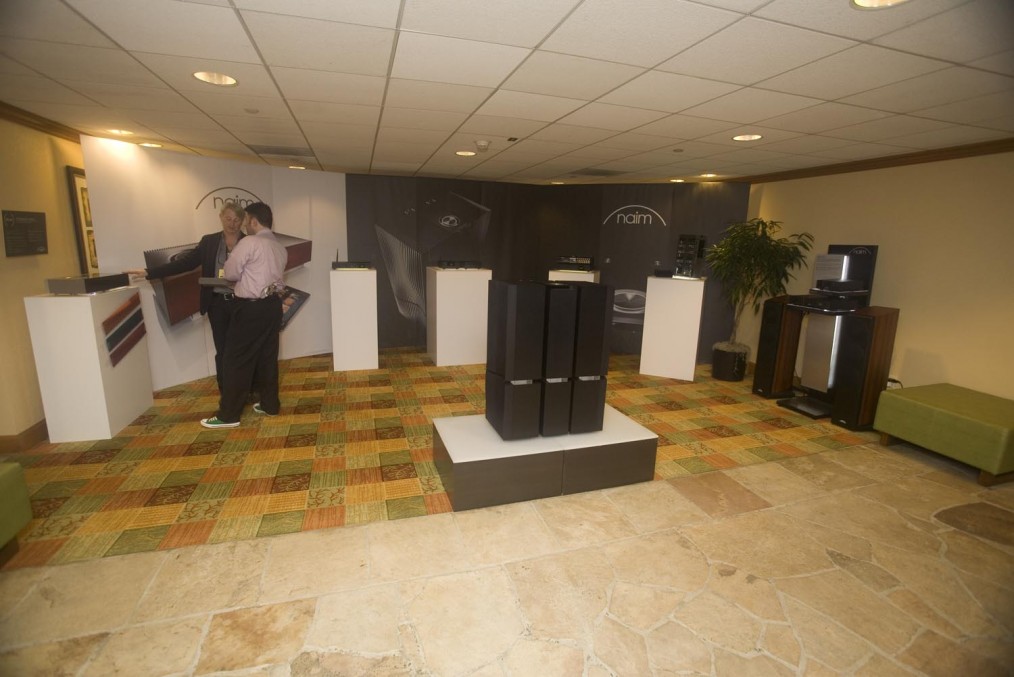 Naim Audio – RMAF 2014.
The Naim Audio area at RMAF 2014.
Naim was located in an alcove off the main lobby which, I think, is the first time I've seen anybody do this. It allowed everybody to gawk at them as they wandered back and forth between the elevators to the towers (floors 2,8,9,10,11) and elevators to the atrium (floors 4,5), which, you know, just about everybody did over and over again.