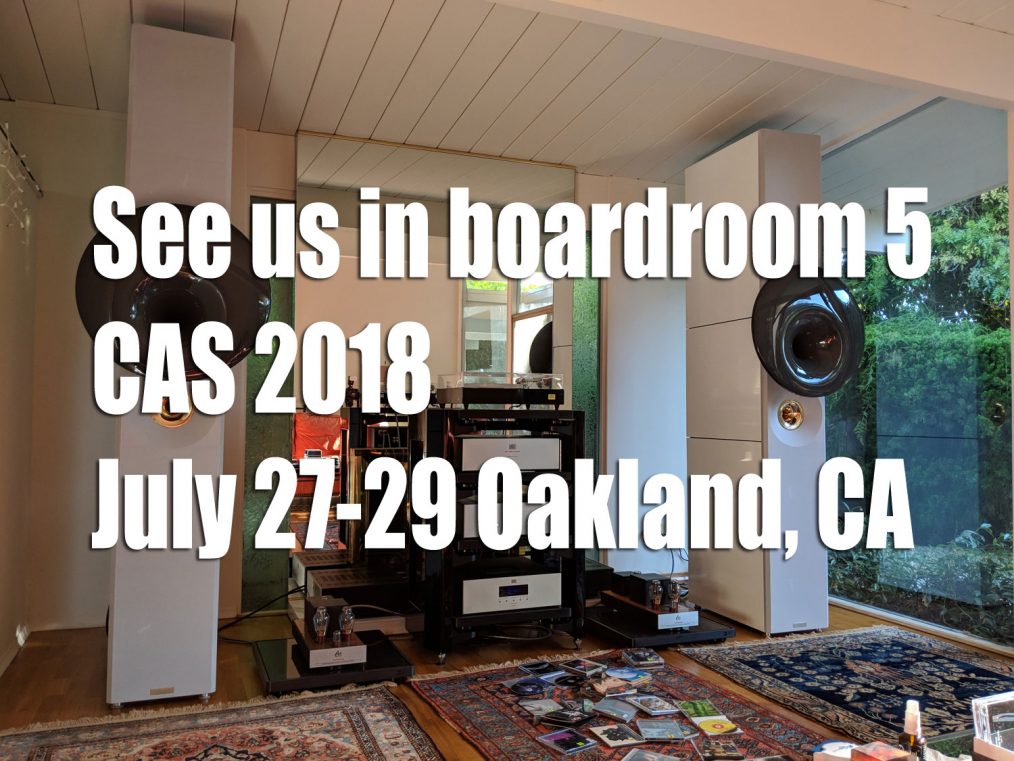 Acapella Campanile 2 loudspeakers, Audio Note, and CAS 2018
We have a new arrival, a pair of Acapella Campanile 2 loudspeakers. We will be showing these at our local hifi show in a few weeks – CAS 2018, on July 27 – 29, in Oakland. Constantine Soo (Dagogo) and Neli will be doing a Facebook Live this Sunday at 2:00pm featuring these speakers. These are the first Campanile 2 to make it to our shores, and look and sound like small versions of the much larger Acapella 'Apollon' speakers.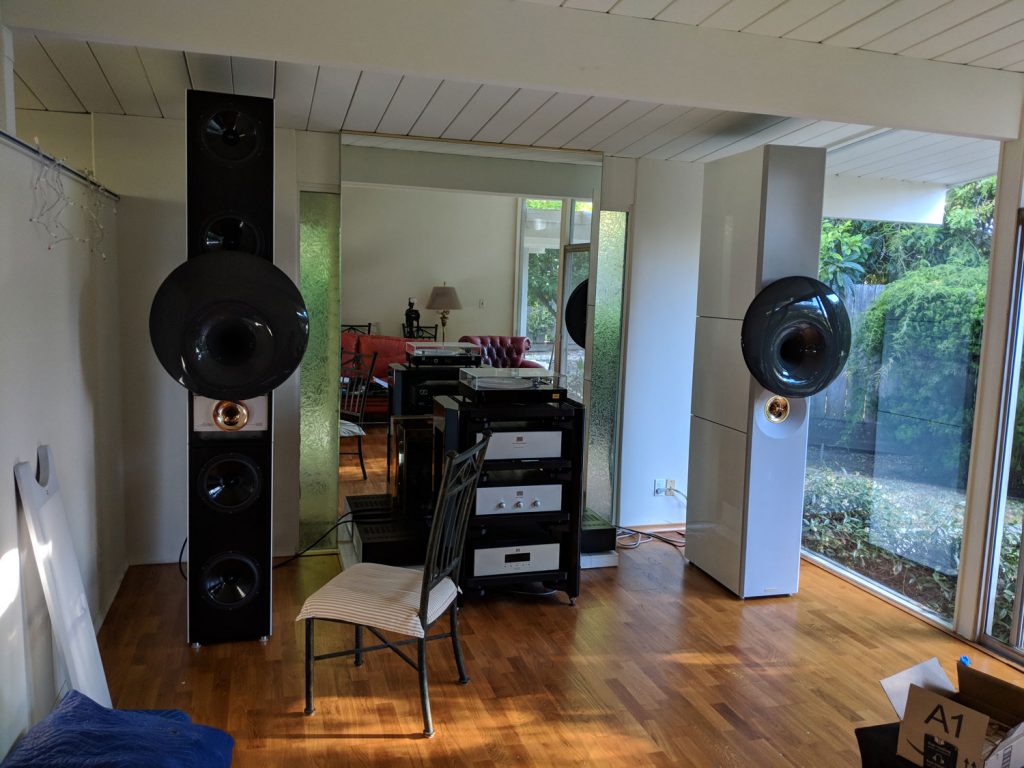 The speakers look a little imposing without the speaker's grill covers on…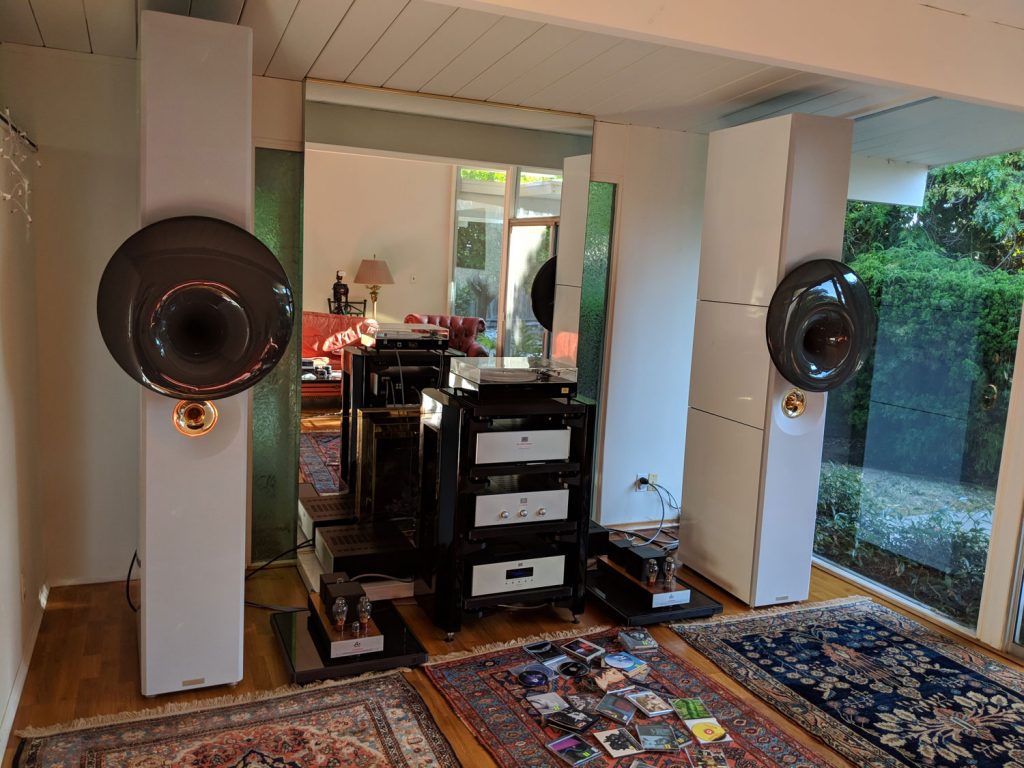 But with grille covers on, they fit right in with a mid-century modern Eichler living room decor. They are eminently driveable by the Audio Note UK 20 watt 300B SET Kegon amplifiers. 🙂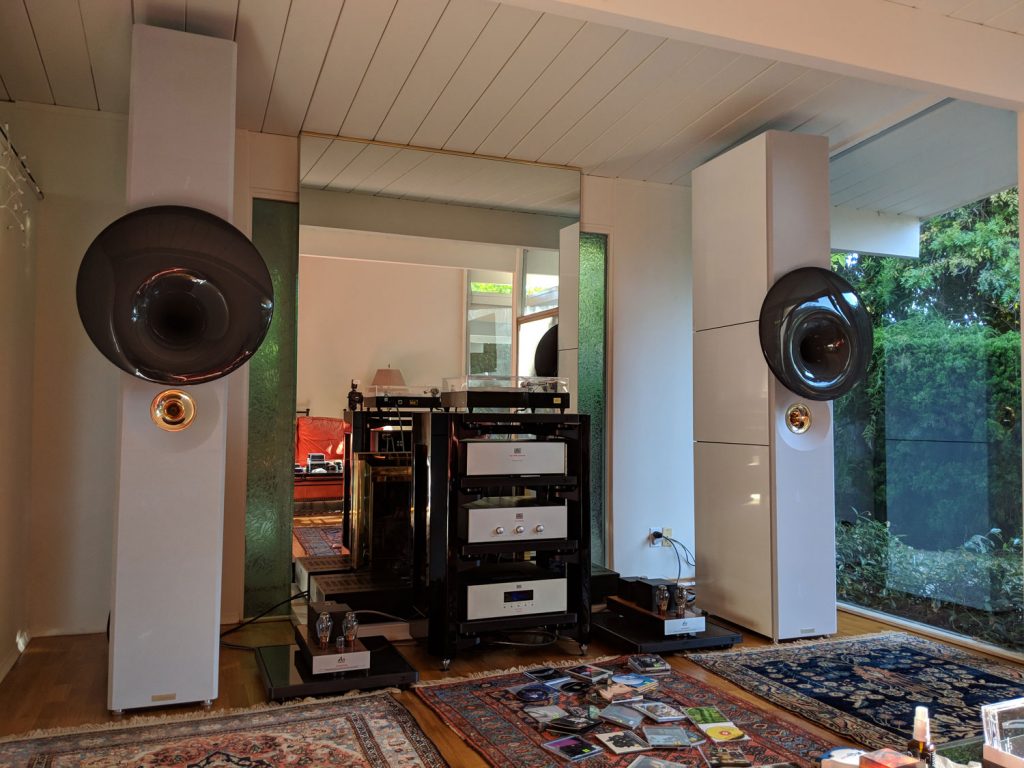 It has been awhile since we had this kind of 'big sound' in our main listening room. We like it.
For all of us who are not Facebook Live experts … the California Audio Show has posted some helpful hints to see our video realtime and also afterwards: