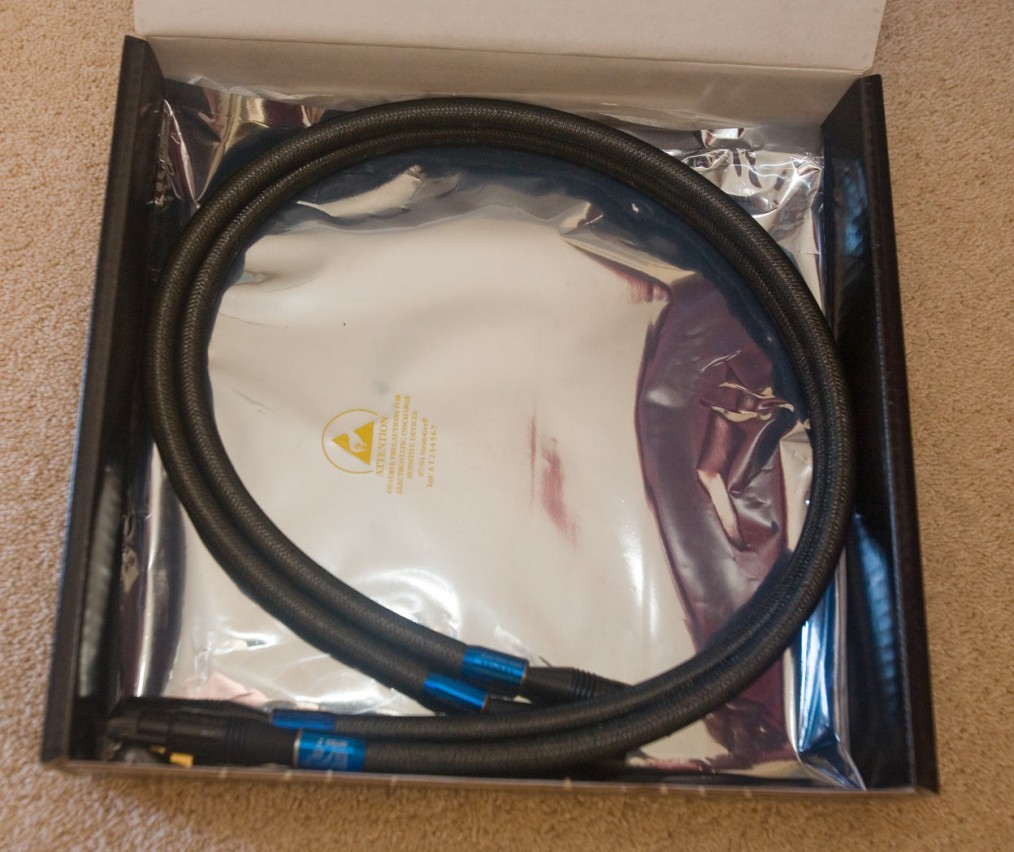 SOLD: Tara Labs RSC Air 1 series 2 interconnect
SOLD.  Used Tara Labs RSC Air 1 series 2 interconnect for sale. Original MSRP $995, asking $500 obo. 1 meter. XLR (balanced). With box.
Review by Neil Gader (TAS, 2006) is here. The section on these Tara cables is about halfway down on page 2.
From Tara Labs:
Termination Options:
• RCA (Torque-Lock™)
• XLR

Shielding:
• Shielded

Construction:
• RSC SA-OF8N copper conductors.
• 3 lumen PTFE air-tube™ core.
• Aero-PE dielectric.
• Anti-Corrosion coated SA-OF8N® copper shield.

Characteristics:
• Extremely transparent.
• Very neutral coherent noise floor.
• Very revealing subtle ambient detail and cues.
Have more questions about this? Send us an email (mike+neli@audiofederation.com), or give Neli a call: 303.546.6503.