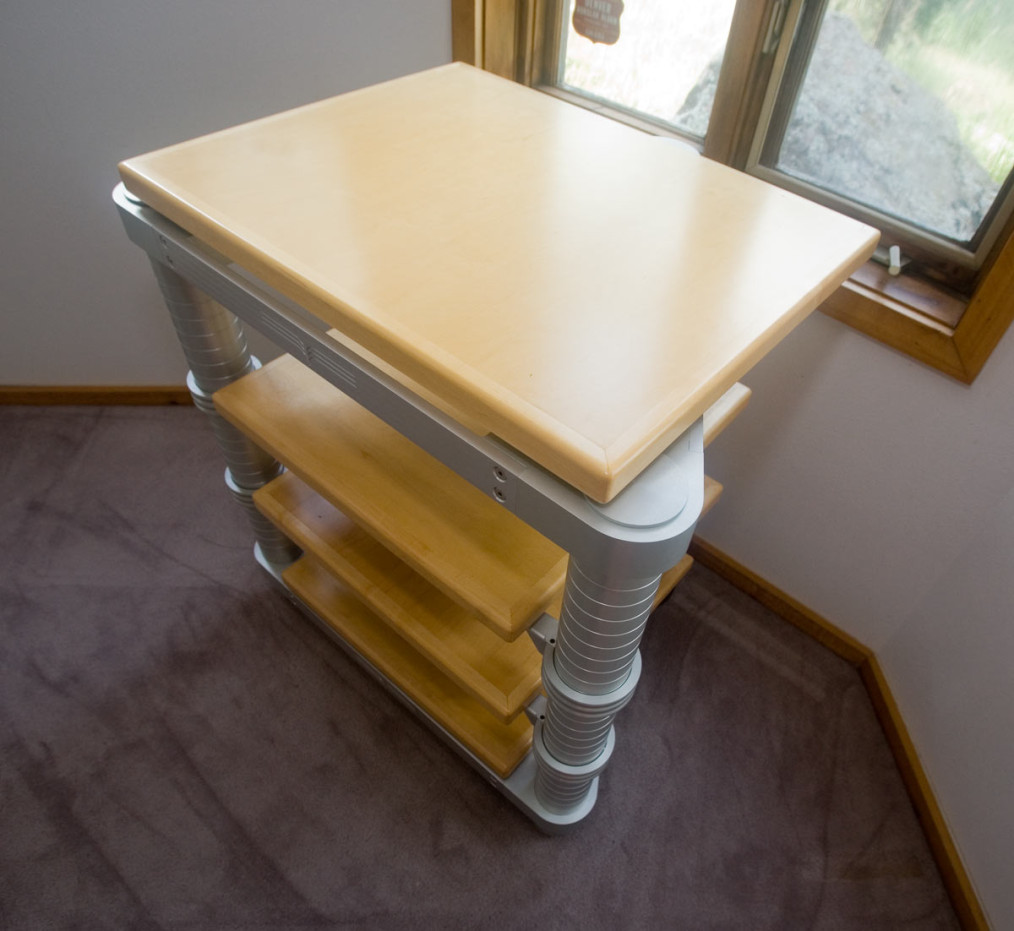 SOLD: Acoustic Dreams 4-shelf equipment rack
SOLD. 
Beautiful equipment rack from Acoustic Dreams. Very modular and effective. The hollow legs are under tension so no ringing at all. Shelves are 5-way constrained layer damping design with maple tops (not veneer) and spikes that set into brass placements. Shelf supports cinch to legs for infinite adjustability with marks that make selecting each half inch increment easy. Oversized top shelf (28″ x 24″) suitable for a large and heavy turntable — we had the Walker on this for a while. Original retail $6900, including custom top shelf. Very nice condition. Asking $4500 OBO.
This is an excellent performer at an affordable price. Acoustic Dreams is no longer in the audio business; since we are a store, we try to focus on pieces that are in production, so that we can order you a new one if you like. Crated up and mostly ready to ship (freight). Happy to deliver and set up if you're within a decent day's drive from us in Palo Alto.
Have more questions about this Acoustic Dreams equipment stand? Send us an email (mike+neli@audiofederation.com), or give Neli a call: 303.546.6503.