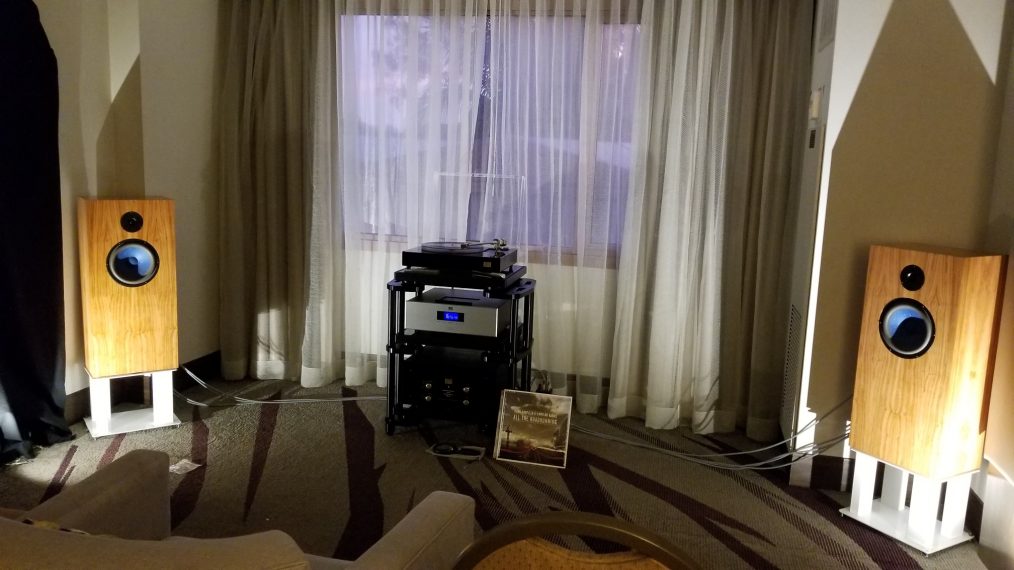 T.H.E. Show Los Angeles 2022
In mid June, in the middle of our unexpected move in the Bay Area with so many reasonably-priced homes with hotel room-sized or larger listening rooms, there was the L.A. Show.
In the middle of our freaking out [and finding out just how functionally fit were we, anyway? as we moved home and store ourselves…] Neli drove down and exhibited an all Audio Note U.K. room.
It was a nice modest system, with Audio Note AN/E Spe HE speakers and Audio Note Meishu Tonmeister Silver integrated, an Audio Note CD4 CD player, and an Audio Note TT2 turntable with an AN Arm 3//II, S4 stepup transformer and IO1 phono cartridge on an HRS SXR equipment rack.
Cool white stands, huh? Look awesome in a room with white walls, to my eyes. The stands almost disappear and one's listening-gaze semi-focused stare [you know what I mean] is much more centered on the Audio Note wood cabinets, where it really is just a lot nicer on the eyes.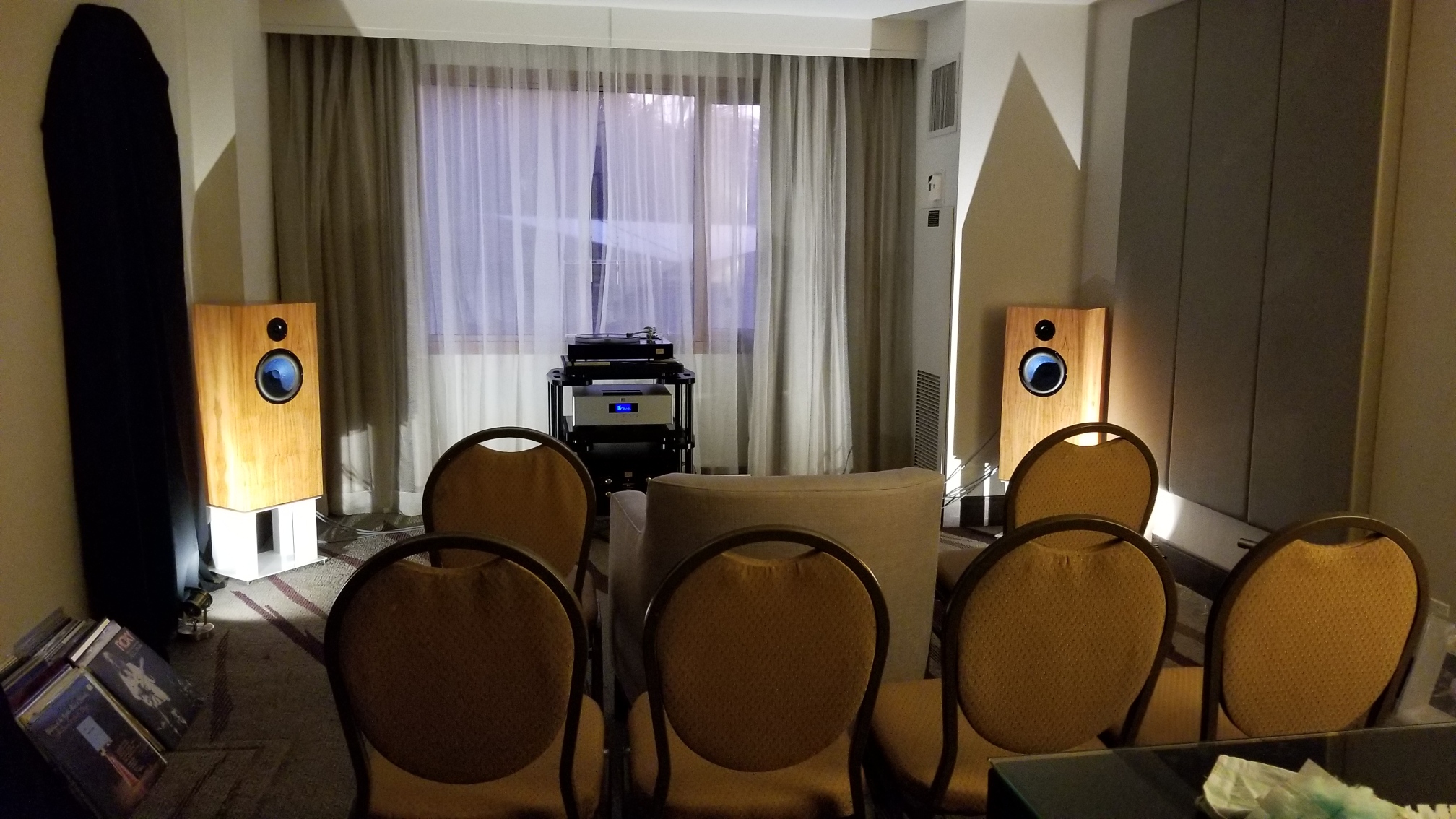 Everyone seems to have had a great time, even with COVID still lurking. Here is a photo of Neli and the system from PMA magazine.