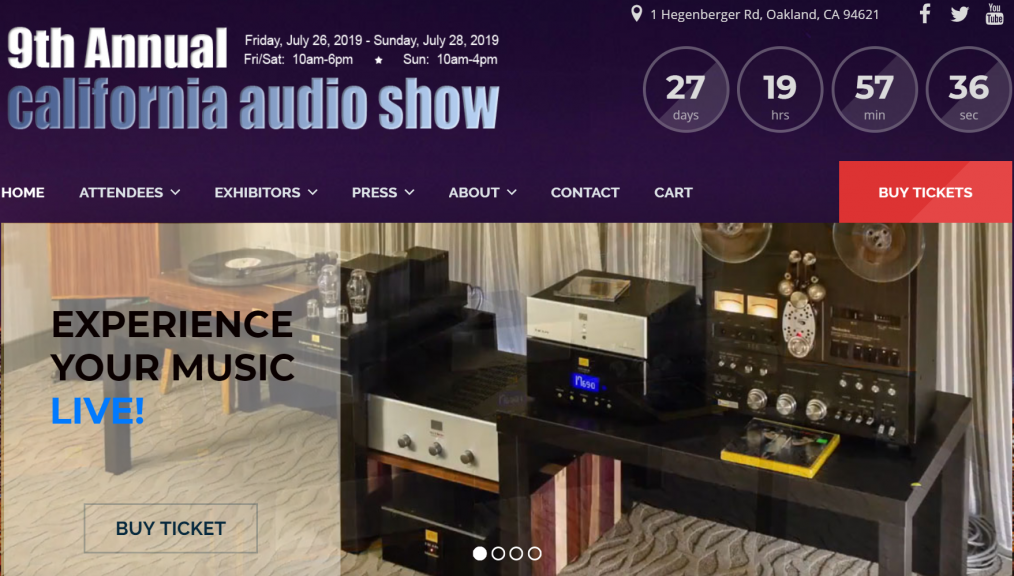 California Audio Show 2019 Countdown…
27 days to go… Oakland, California. We'll be there (in Boardroom V). Where will you be?
People who are scheduled to be there:
Peter Qvortrup, Audio Note U.K.
RGA (Richard Austen), Dagogo
Vincent Bélanger, Audio Note U.K. (We hope)
Neli Davis, Audio Federation 🙂
Hopefully we will get to see you this year.