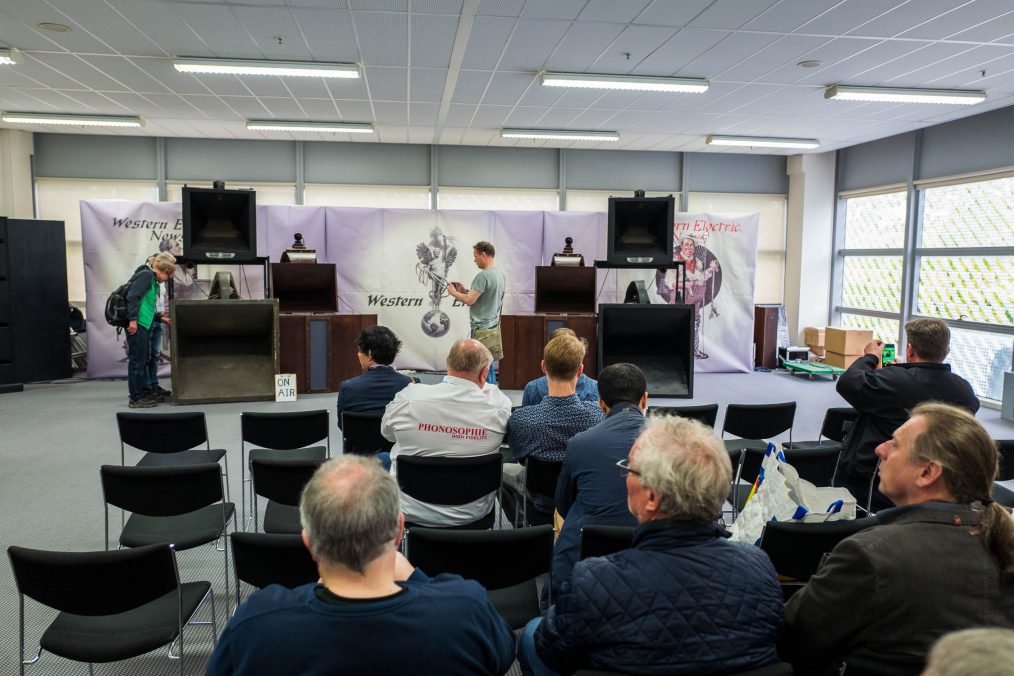 Silbatone and giant Western Electric horn speakers – Munich High-end 2019
On the last day at Munich, Neli, Florian (Hi Florian!) and I went around to exhibits and rooms together. This was the first room we visited. There is an intro followed by music by Depeche Mode and not sure who recorded in 24bit, 96kHz.
Very big, dynamic sound. Not the best at communicating subtleties like emotion [which theoretically could be ameliorated by paying close attention to the upstream components like cables and vibration control].
We're putting the photos over on Ultimist (Silbatone and giant Western Electric speakers):