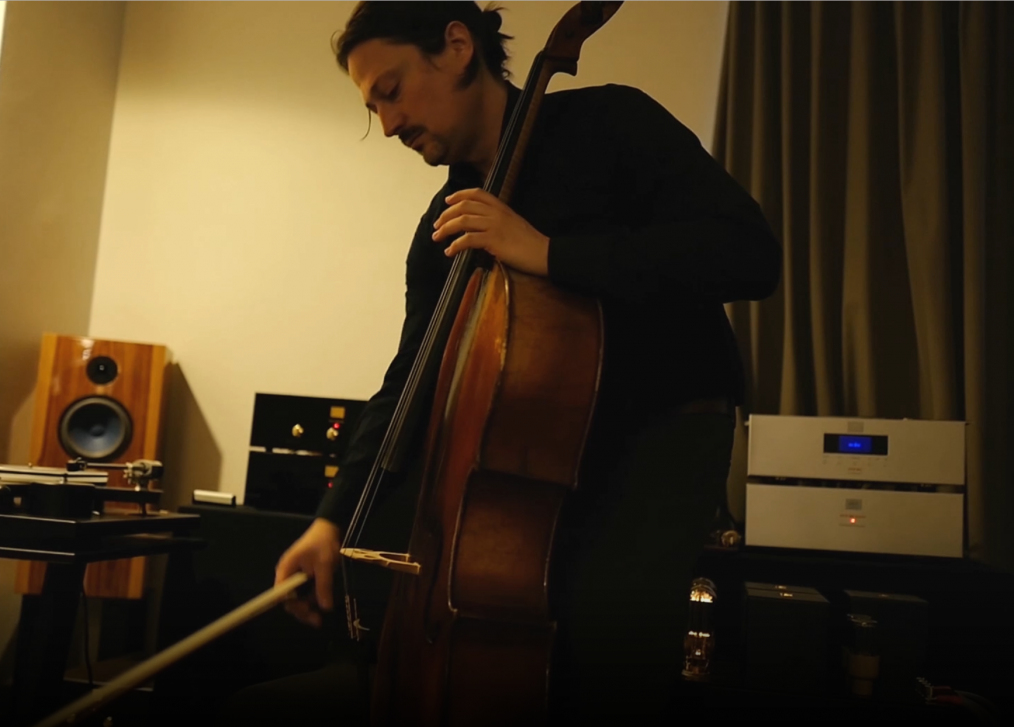 Vincent Belanger ft. Audio Note U.K. at Munich HiFi Deluxe 2019
Recorded in 24bit, 96khz on May 11, 2019 at the Munich Marriott during Hifideluxe 2019.
Vincent was accompanied by, well, Vincent being played back on an Audio Note U.K. stereo with:
1. X? a prototype Level 5 DAC (on the Fifth Element DAC platform with Fifth Force power supply) with a brand new very bold architecture which is a big departure from what anyone has tried before and a clear advancement of the state-of-the-art
2. AN/E SEC Signature speakers (on "J" stands)
3. Ongaku Kensei stereo 211 power amplifier
4. M9 phono preamplifier
5. TT3 turntable with Arm Three/2 and IO1 cartridge and S9 step-up transformer
6. CDT-Six transport
Vincent was accompanied by the Audio Note system which was – frighteningly(?!) – realistic. From where I was sitting I had to look closely at what Vincent was playing to tell which notes were by him and which were previously recorded [Cellos are much harder for a Hi-Fi to reproduce, to sound correct, than, say, electric guitar for which there are several of these types of live demos]. I guess that is the charm and entertainment here, and with these kinds of demos, but seriously, this was impressive.
There is more to this session in the Audio Note room which we will hopefully get to post shortly.