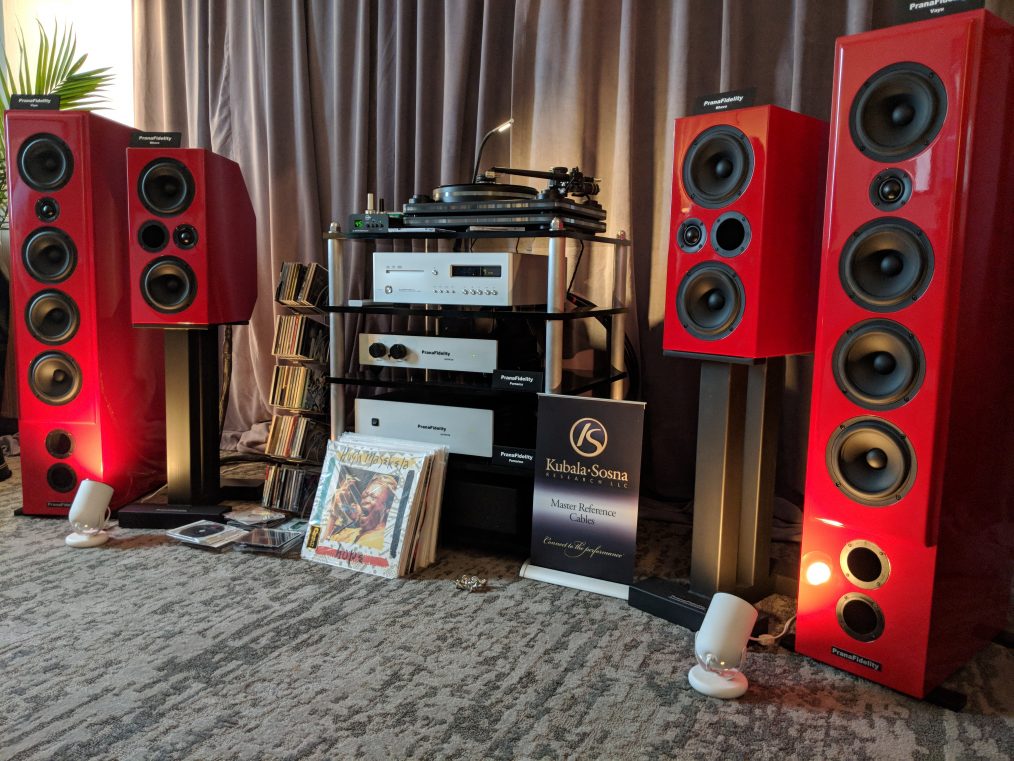 Prana Fidelity – Axpona 2018
The Prana Fidelity room is always crowded. Really crowded. As a photographer, that is really kind of a pain. As a show reporter, it is, on the other hand, really awesome that their rooms are always among the small handful that actually, you know, sound good – you know, just as a break from the usual "well, that seems to sound OK" sound of most rooms at most shows  [although I am not the world's biggest fan of the Luxman CD player, there was usually analog playing here in this room].
This room is unique, in my experience, as I try to visit all the rooms at all these shows [with notable exceptions *wah* we missed Munich again], in that Steven Norber, designer / builder for Prana Fidelity has this kind of stand-up comedian / therapist / comrade-in-arms-audiophile routine [hey! Well then YOU try and describe it 🙂 ]. He is very engaging, warm and approachable – accepting of whatever kind of audiophile you are and want to be. It is actually *fun* to be here.