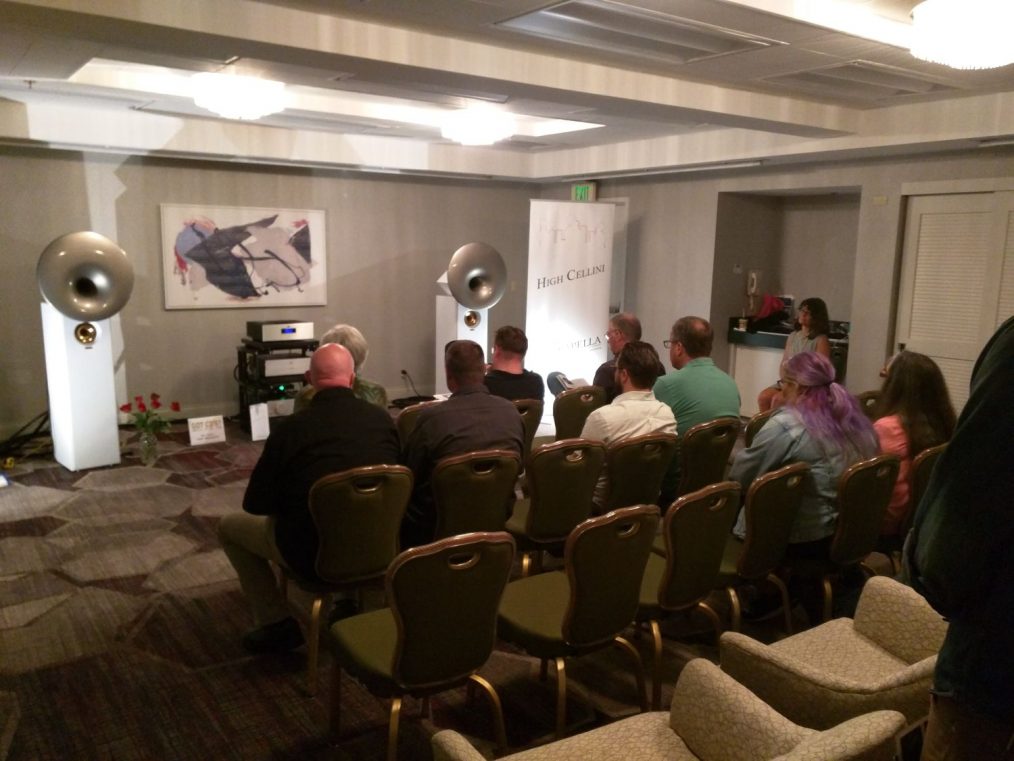 Audio Federation, Acapella Audio Arts, Audio Note UK, Harmonic Resolution Systems – California Audio Show 2017
And now we come to our exhibit room at the CAS 2017.
Thanks to everyone who took the time to visit our room and take a listen. We could not have wished for a better welcome from our new local community. Seriously, you all are awesome. Please come visit, it would be so much fun to see all of you more often.
Thanks also to Constantine [show organizer extraordinaire], Chris [security and all-round helpful guy], and Alex [hotel general manager and, we suspect, a potential audiophile ;-)]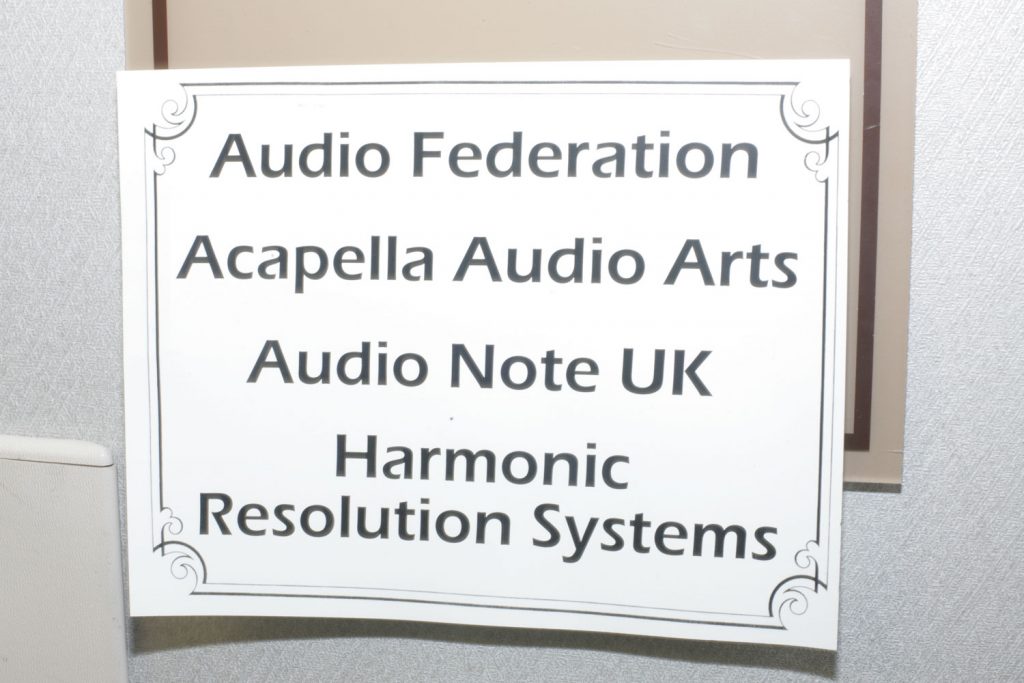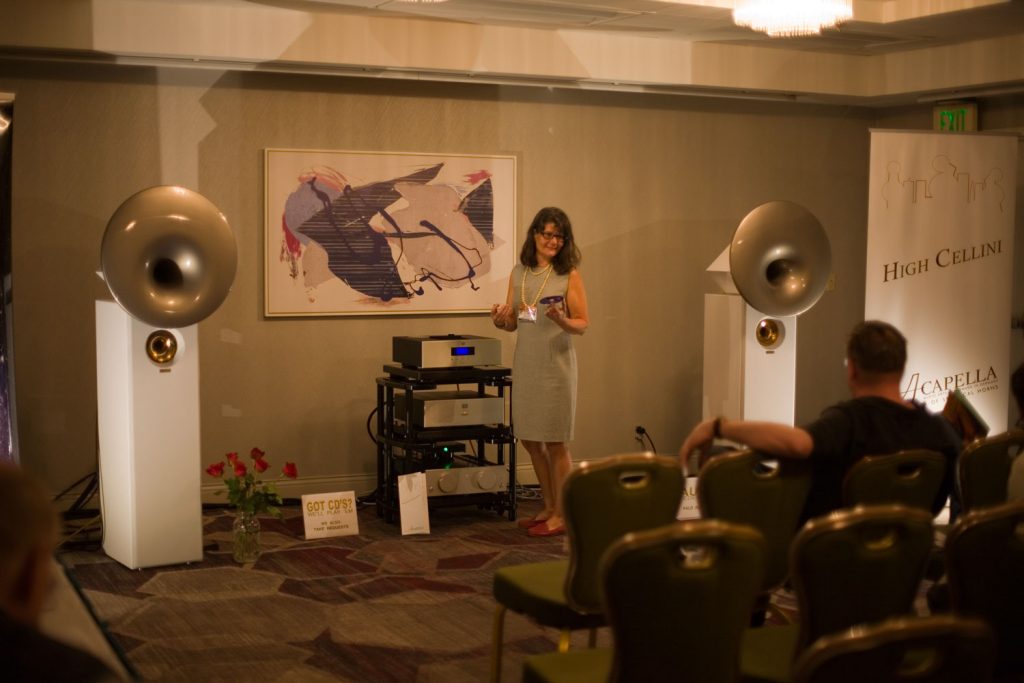 Neli swapping CDs…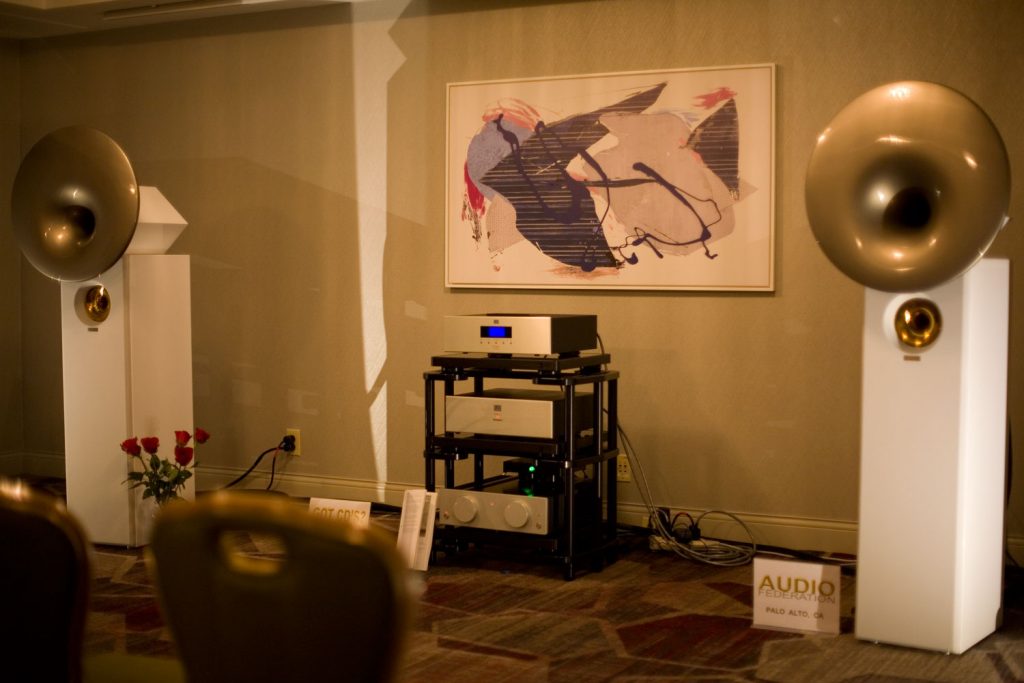 The system was centered around some interesting artwork that came with the room [a deer with a really crazy shadow?]. Neli thought it worked great though we both usually prefer more vibrant colors…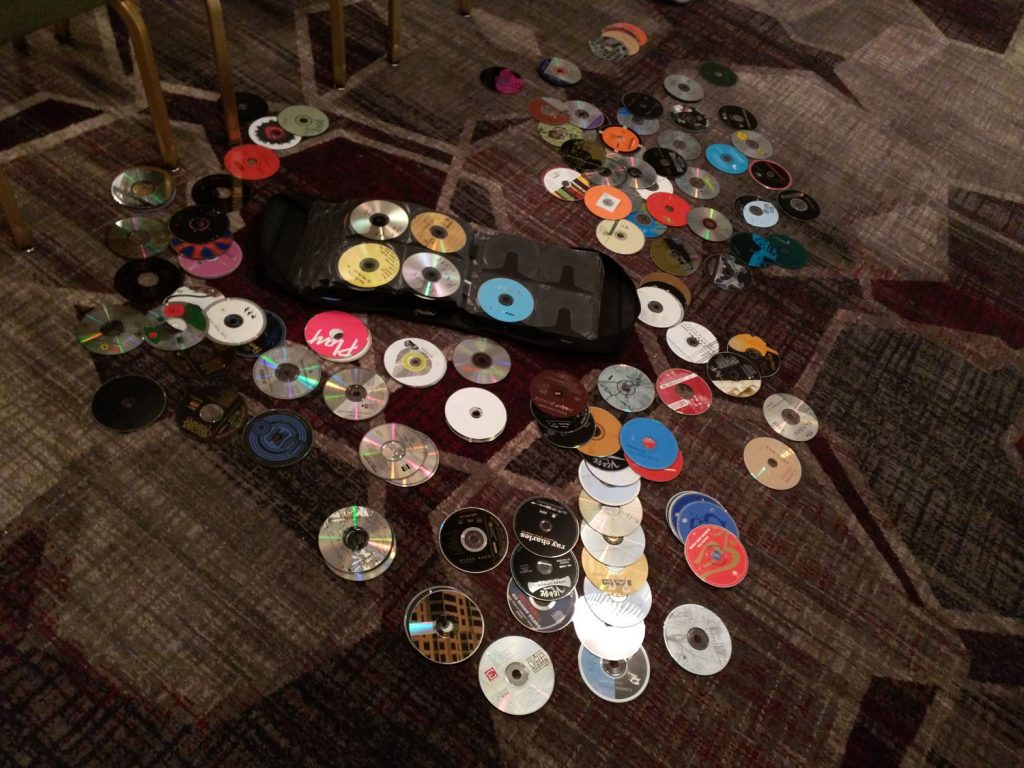 Somebody [not me, name starts with 'N'] decided to organize the giant CD folder late Thursday night before the show :-O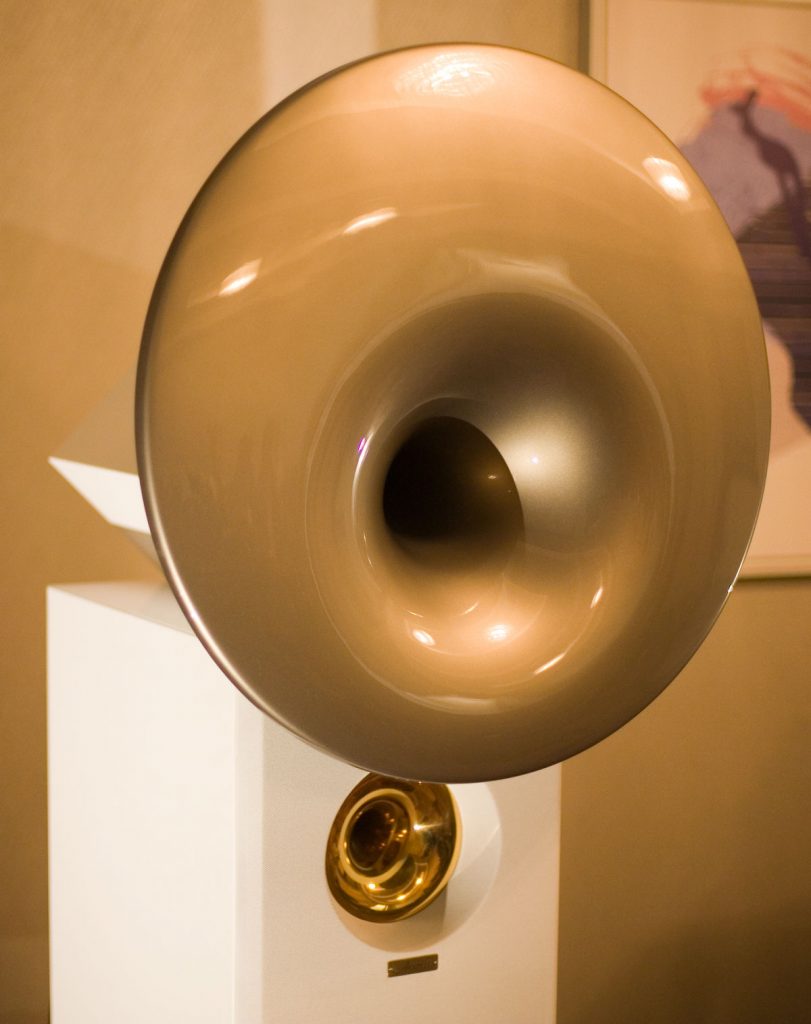 The Acapella Cellini speakers have a wonderfully artistic industrial design – but can really rock out [as many people can attest – both Hermann and Neli, and even I for several songs of the rock & roll genre, have a tendency to have a heavy finger on the volume control]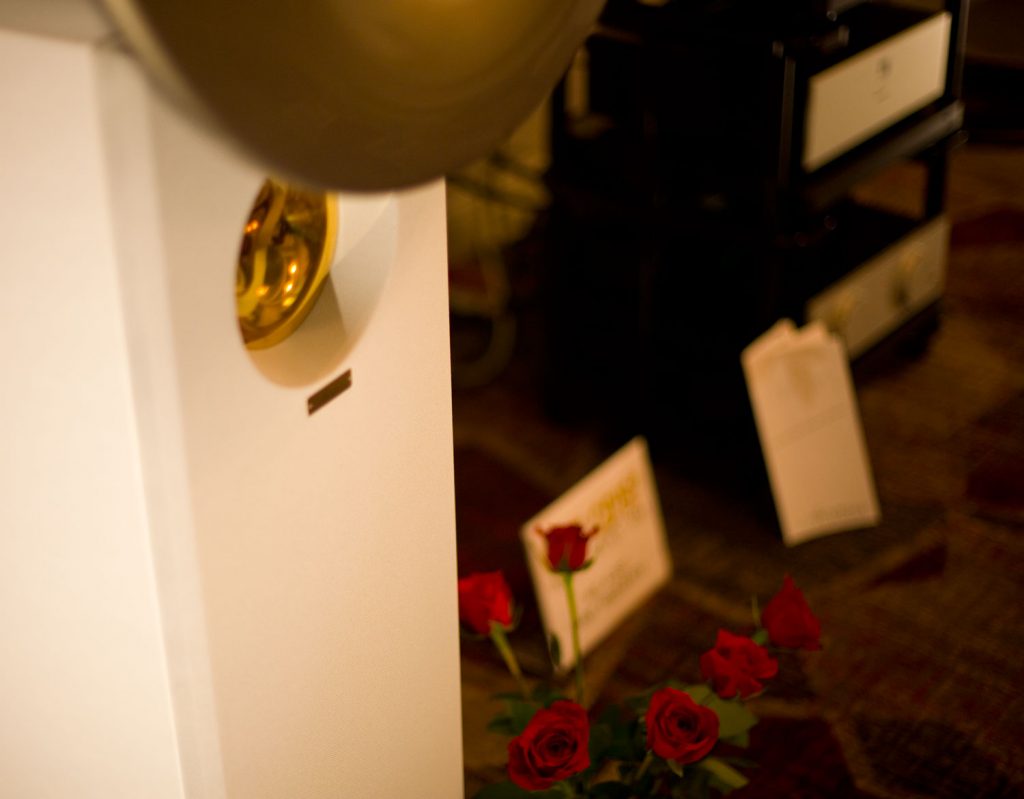 Lucy Valea-Winters [Hermann's wife] brought and professionally setup the roses. [Thanks Lucy :-)]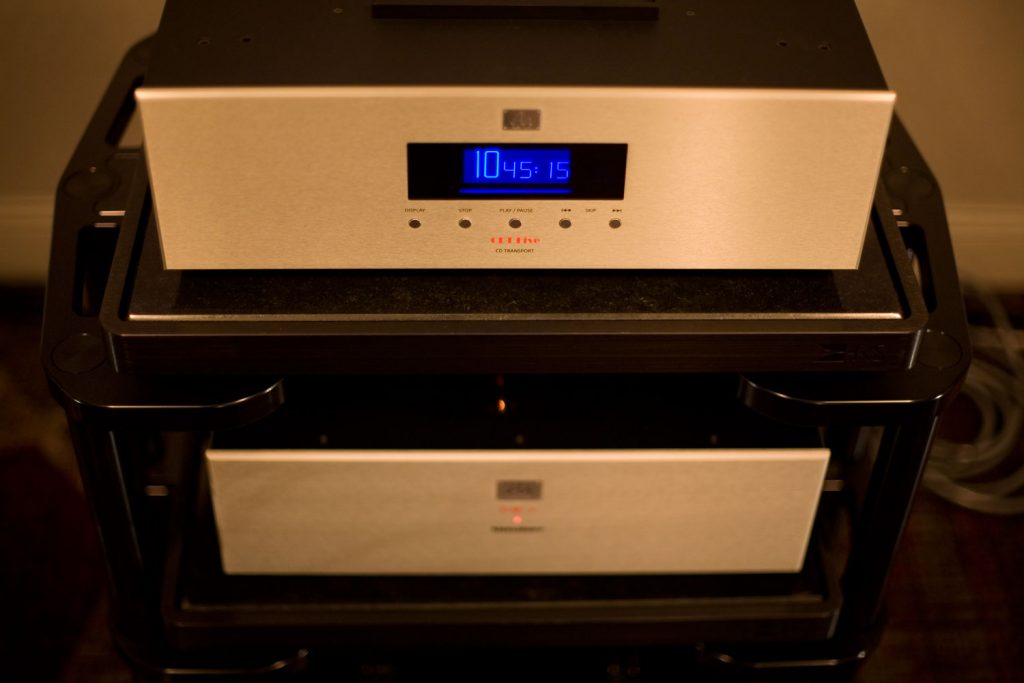 The Audio Note UK CDT Five transport and DAC Five Signature DAC. We ran Acapella's forthcoming LaMusika music server through the ["fabulous"as Neli puts it] DAC Five Sig.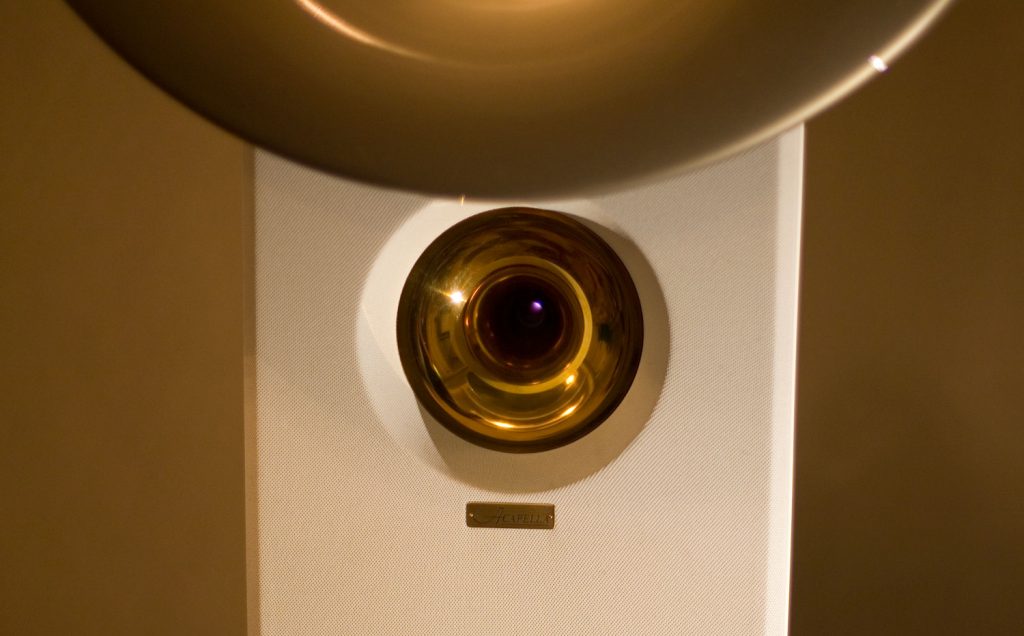 The purplely glow of the Acapella ion [plasma] tweeter.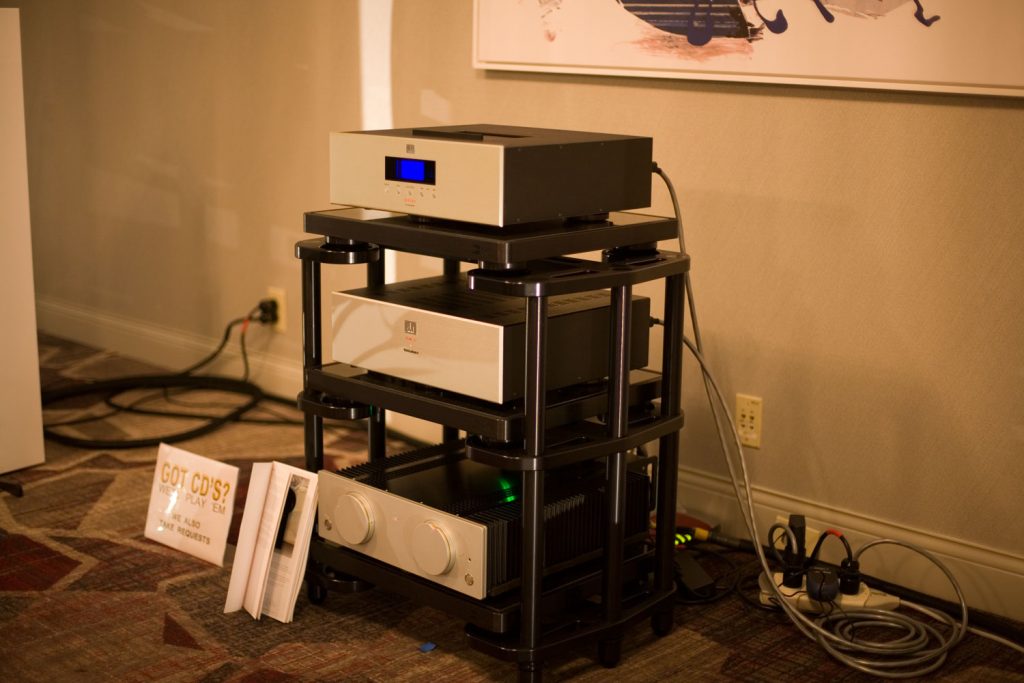 The Acapella La Musika integrated amplifier is on the bottom shelf of the HRS [harmonic resolution systems] SXR equipment rack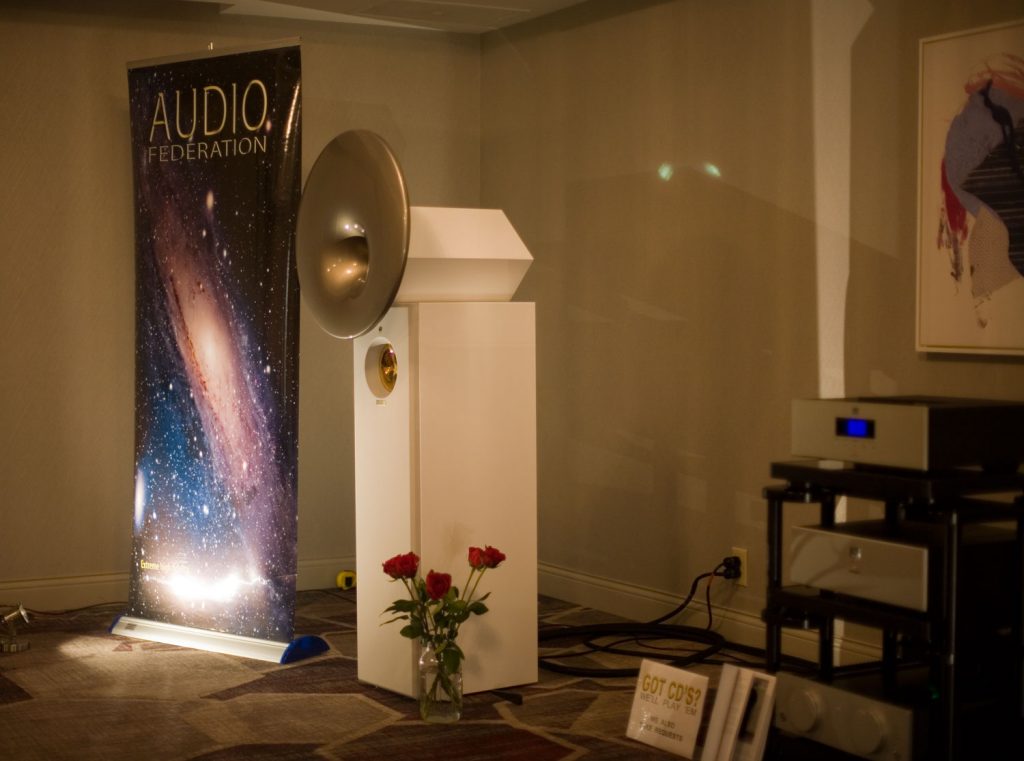 Yes. We play CDs. In this case on one of the best CD transports in the world.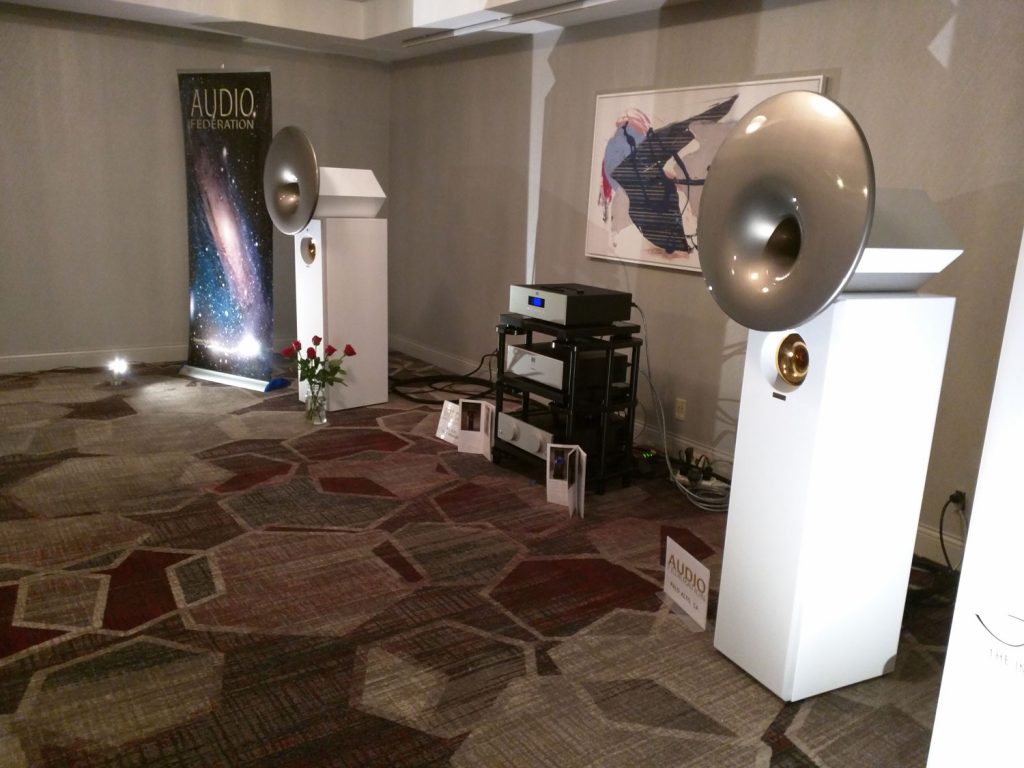 The view of the system from the side where Neli spent most of the show.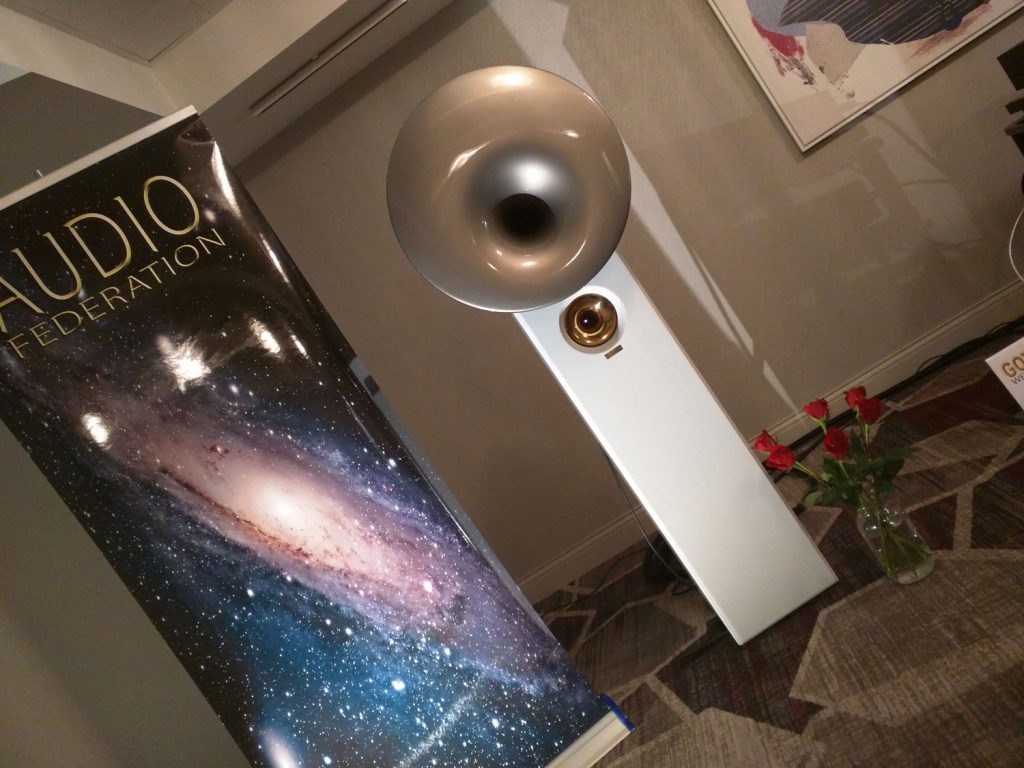 Our poster is shiny, unfortunately, but we've had it seemingly for-ev-er, and have grown fond of it.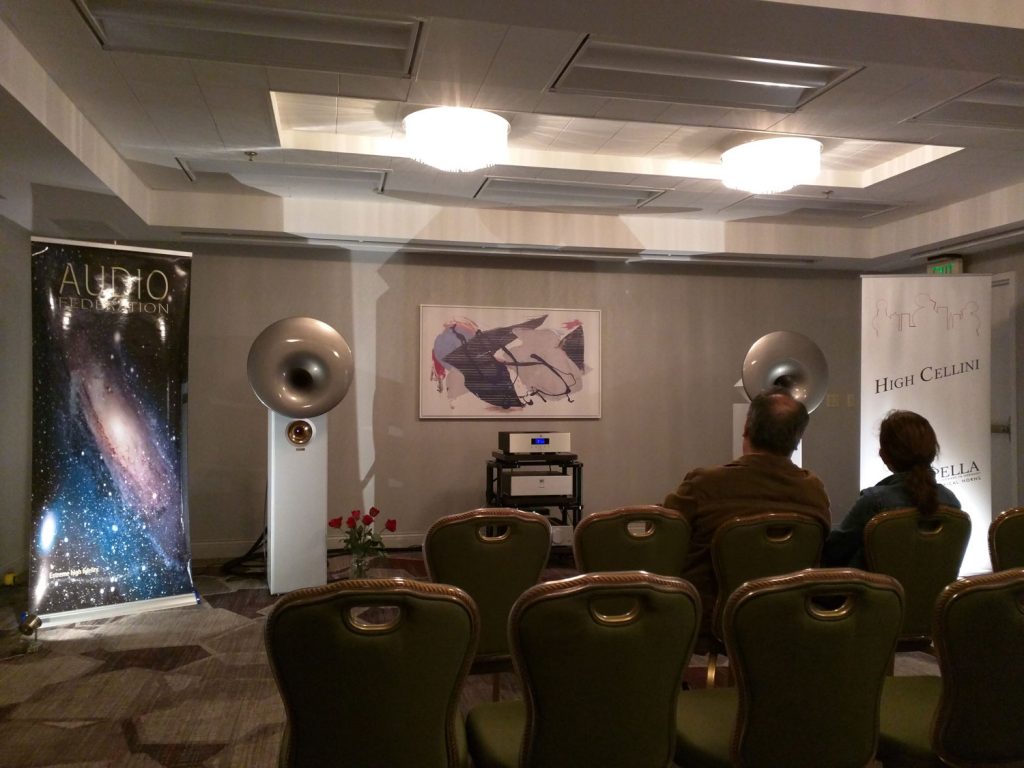 We got to meet several wonderful couples at this show.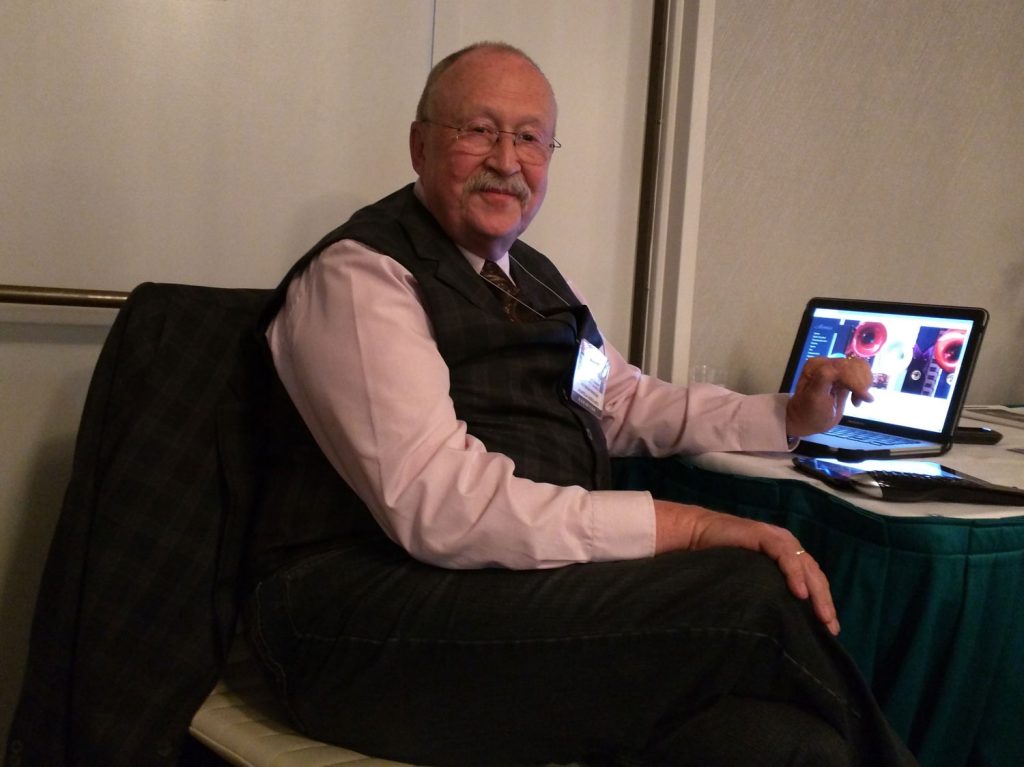 Hermann Winters [Acapella Audio Arts] being the masterful DJ.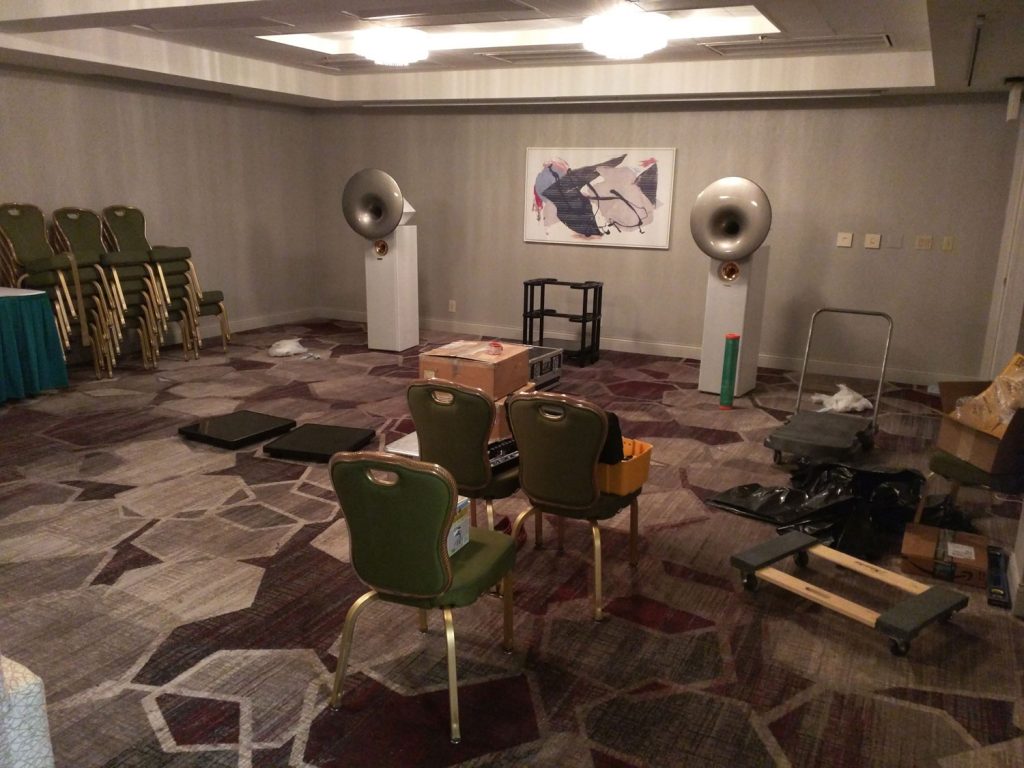 The show is over. Turn out the lights.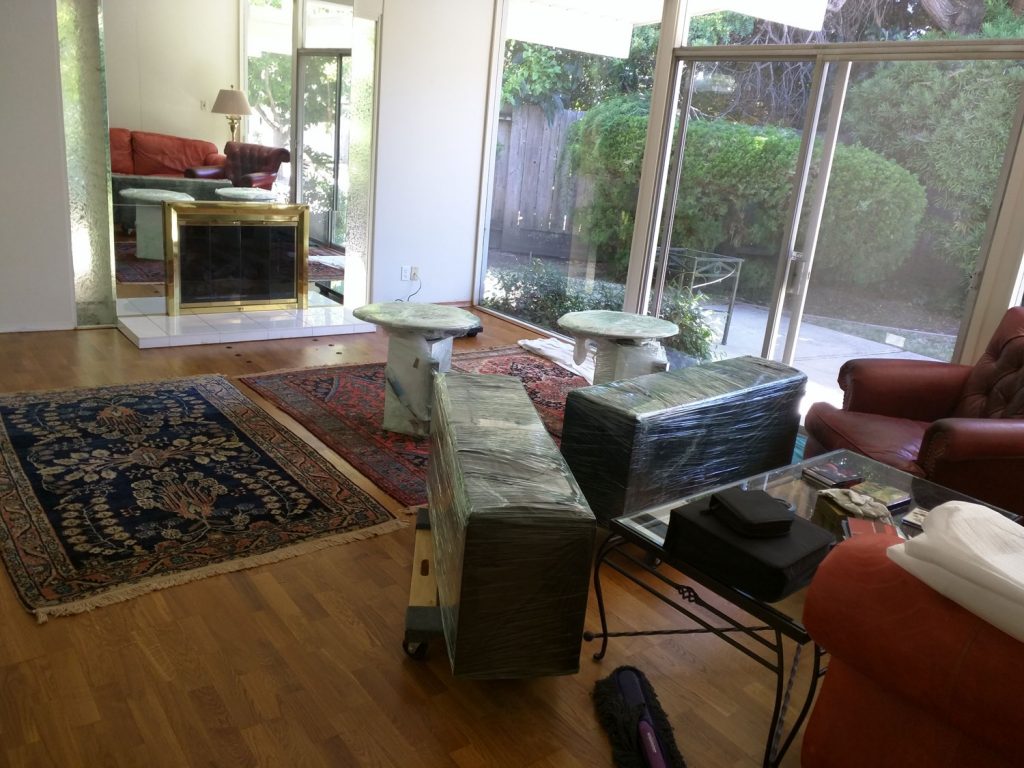 Ah. The show has only moved. 😉
Hope to see everybody here at our "show away from the show" in Palo Alto. But, if you find you can't make it, then we hope to see you next year at CAS 2018!