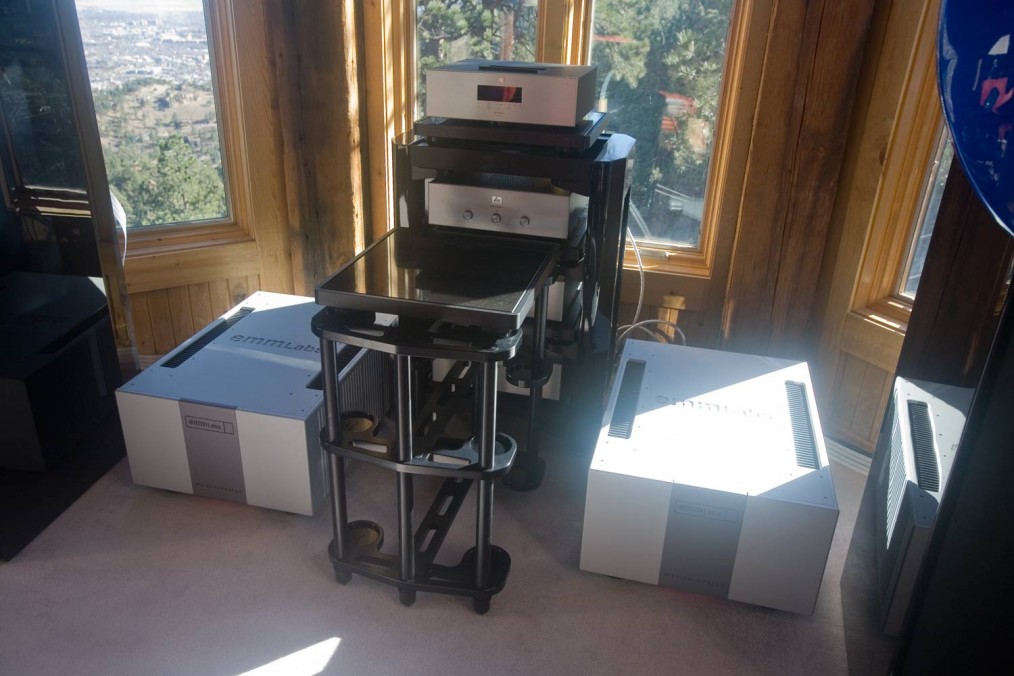 When you absolutely positively need more rack space
[As I was just getting over the CES cold I caught a worse 24 Hour Fitness cold. Now that I can stand up without coughing, it is time to move more things up from downstairs…:-)]
We wanted to put a turntable on this system – ostensibly to test it out. We didn't want to move any of the components off the main HRS MXR rack there because we have a big demo tomorrow and everything is nicely warmed and settled.
So.. what to do. What to Do.
Inserting the HRS SXR rack in front like this works great. A little unsightly…. perhaps. But we can get to the preamp controls just fine [if we reach], and we do not need access to the DAC and Preamp power supply below on the lower shelves, so… it works!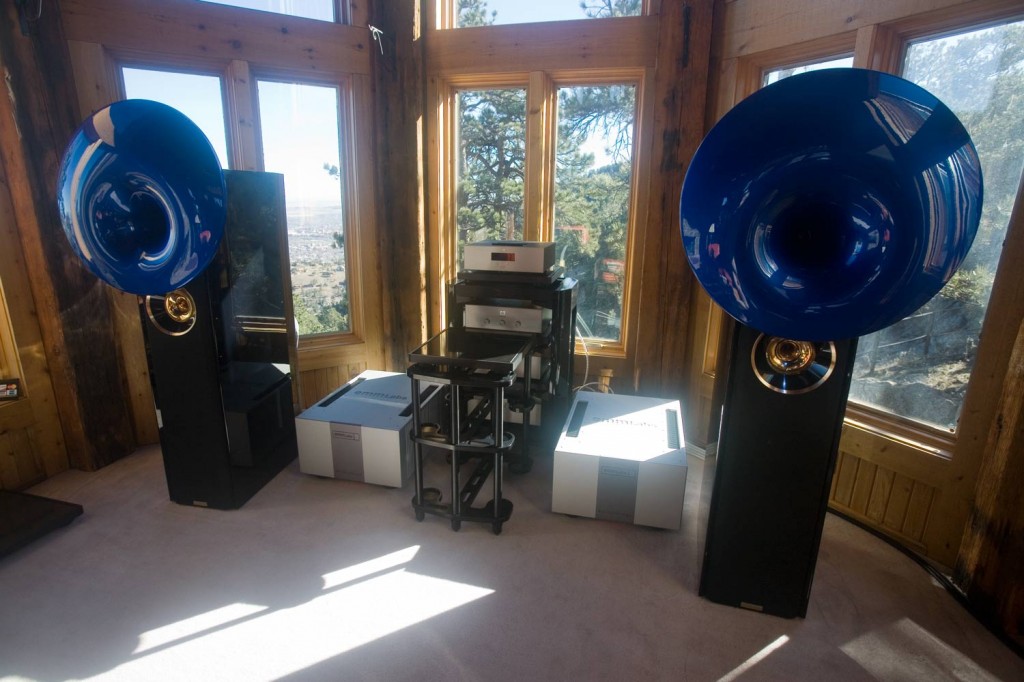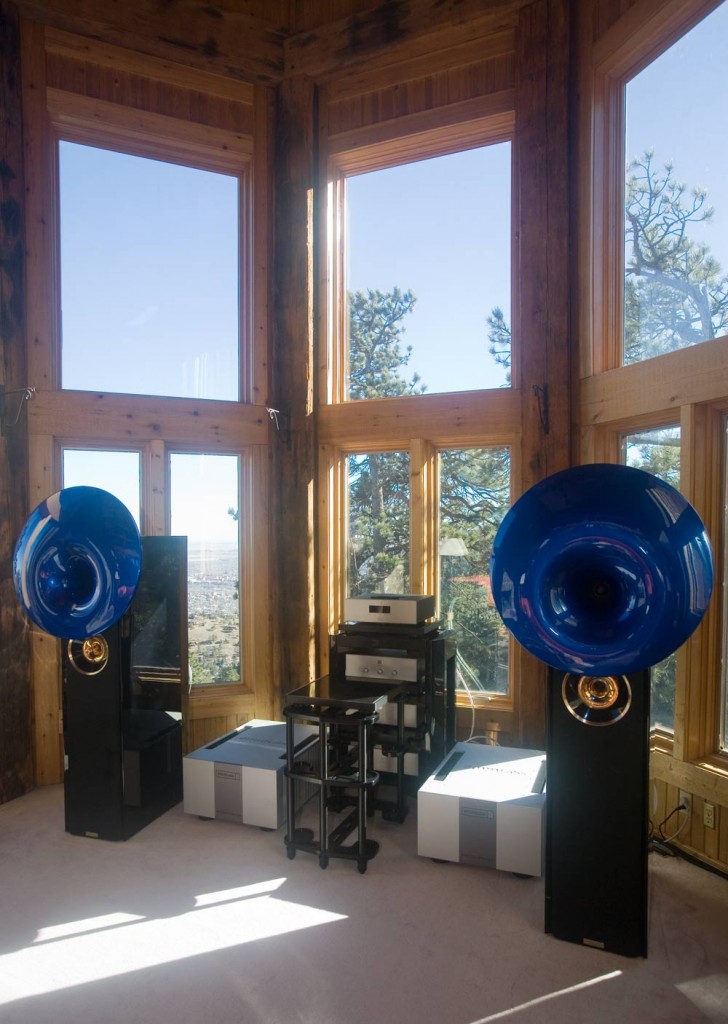 Its a wonderful day in the neighborhood – about 65 degrees outside here in the Mountains in mid-February.
We have a lot to say about this Audio Note-fronted Emm Labs MTRX amp and Acapella Atlas system – about just what goes into a system sound that one will never forget … but give us a few days…