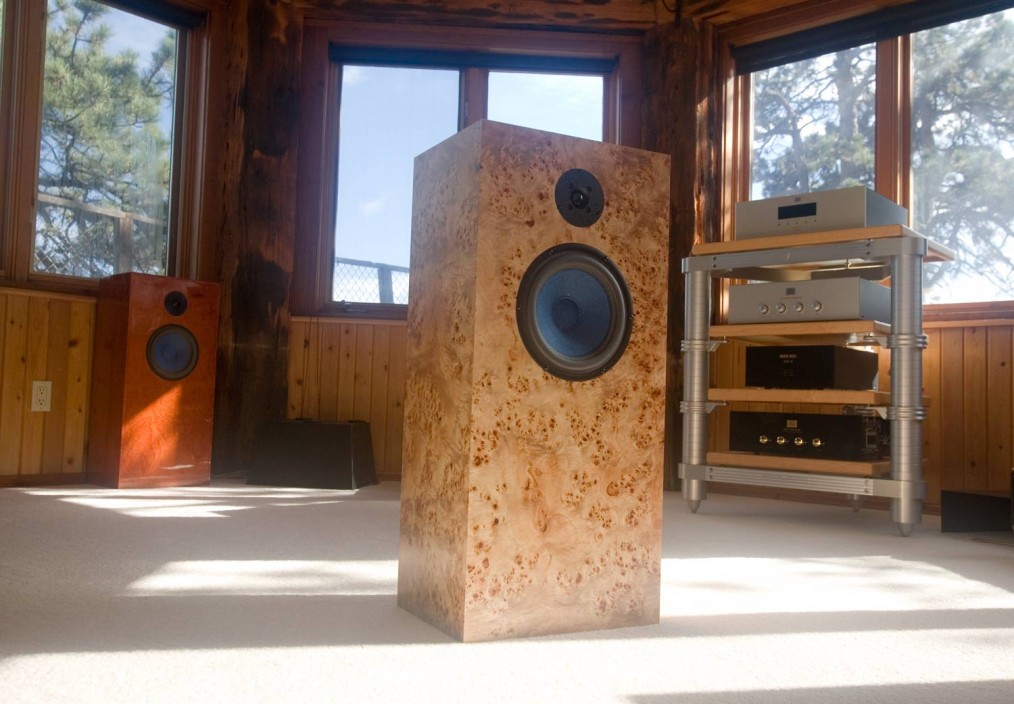 Audio Note AN/E SPe HE speakers in poplar burl
Finally got the Audio Note AN/E SPe HE speakers setup…
A little changing of the guard in our second listening room. The $9288 per pair Audio Note AN/E SPe HE speakers taking over music duties for awhile from the around $73K AN/E SEC Signature speakers.
Sounds great! So immediate and musical…
We have always liked these high-efficiency hemp-driver 'little E' speakers, as Neli calls them. Nice finish on these, and this burl in matte finish has no up-charge associated with it [so she tells me].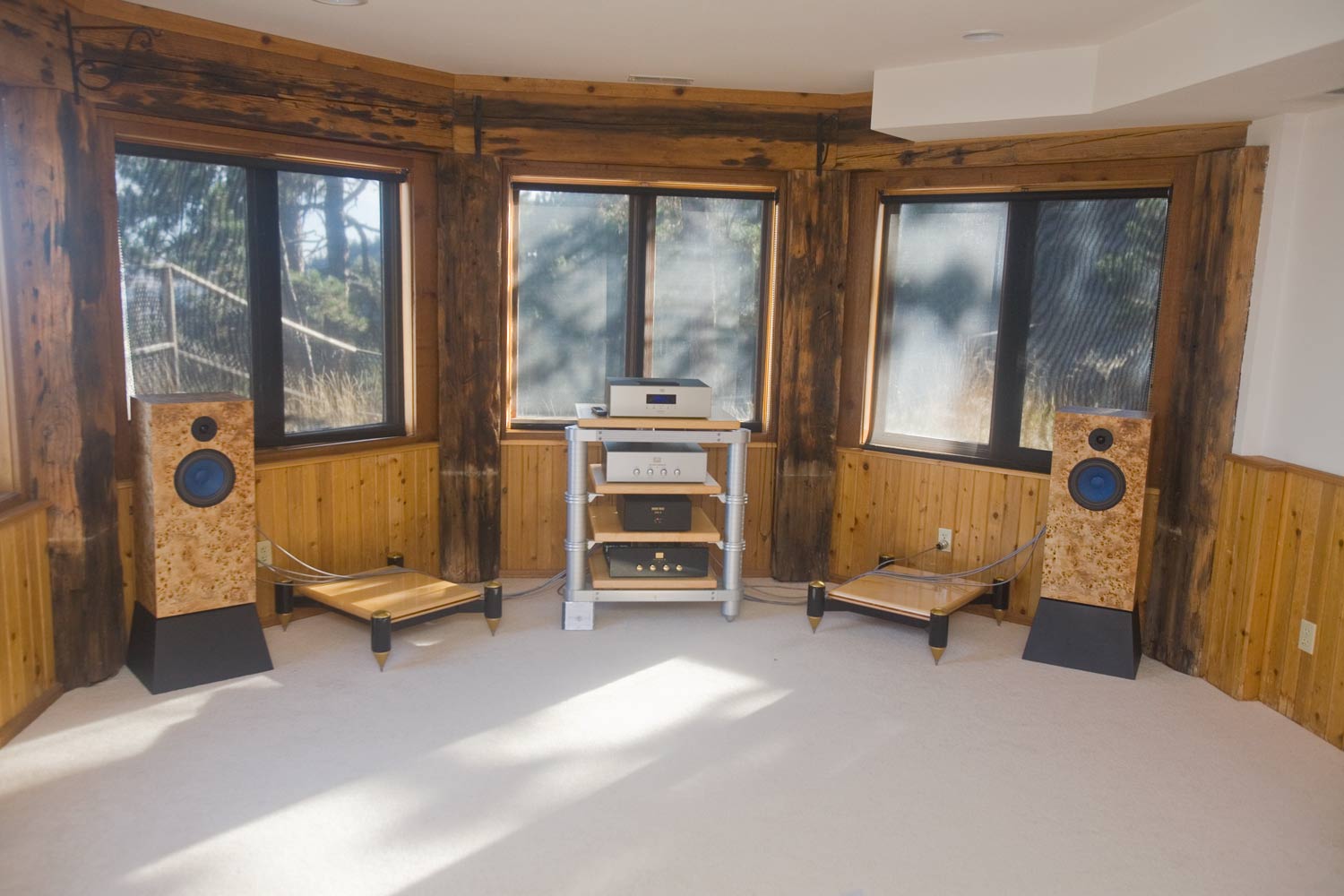 The setup at the window end of the room. Can't show you the other side, it is a complete mess of gear and cables all over the place [but it looks better than it did yesterday. Ugh.]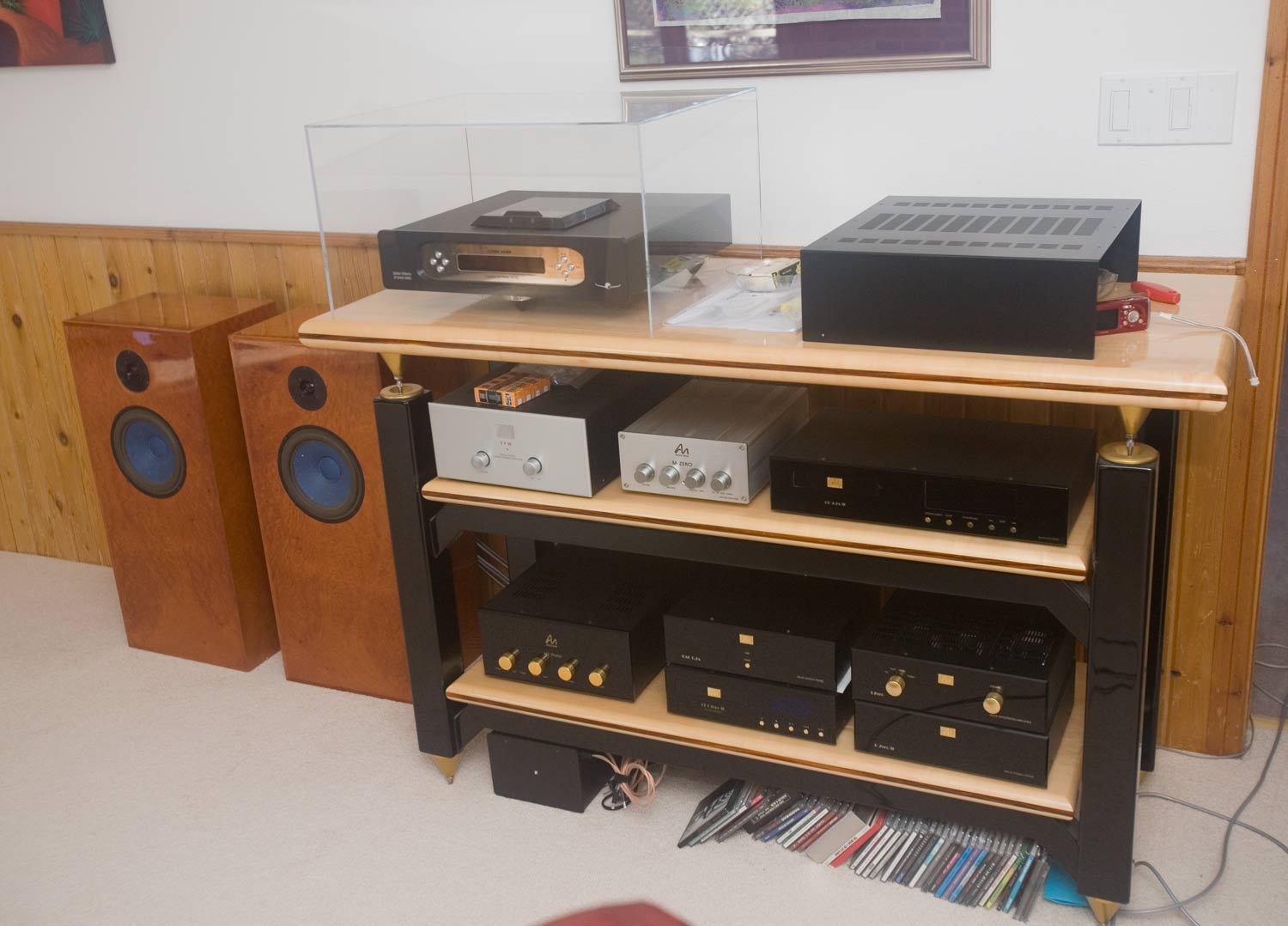 This room is being overrun with Audio Note gear … [ 🙂 ]