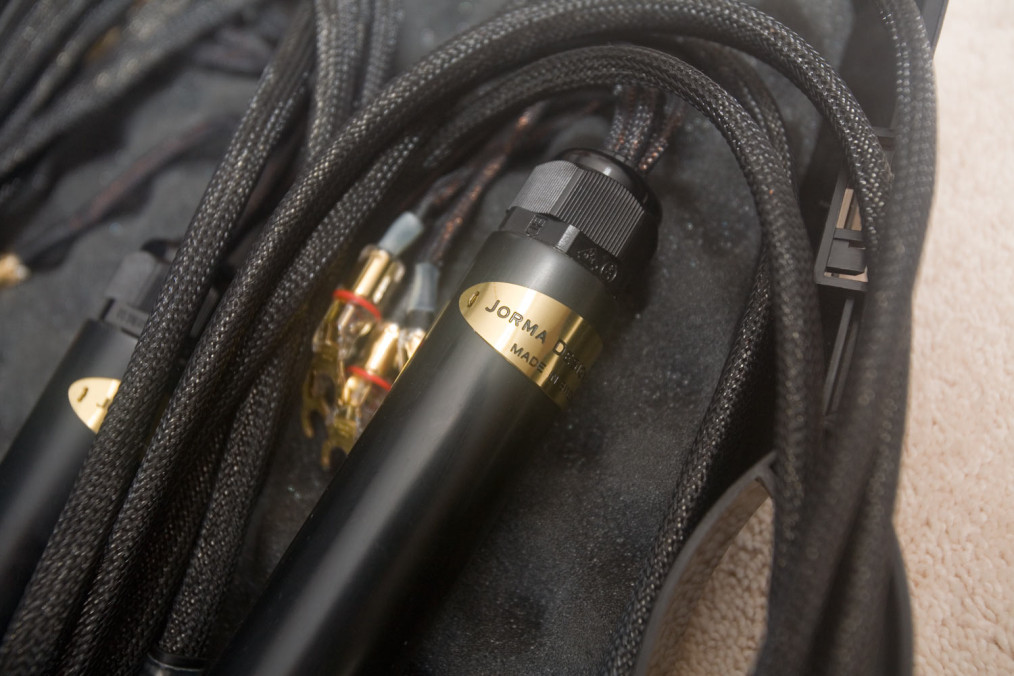 Specials: Jorma Design No. 1 bi-wire speaker cable: SOLD
This pair is SOLD. 2.5 meters, biwire, spades. Ex-demo. Very nice and musical sounding – the ones with real bybees – these speaker cables have really decent resolution but with great harmonics. MSRP $9800, your price $4500.
We also have a single wire pair of Jorma No. 1 available.
Have more questions about these? Send us an email (mike+neli@audiofederation.com), or give Neli a call: 303.546.6503.