Newport Beach 2014. Acoustic Zen and Questyle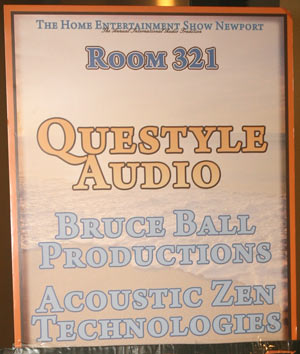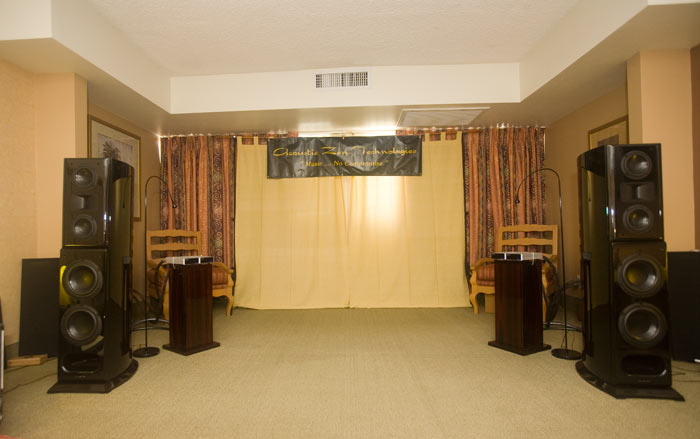 Acoustic Zen Crescendo II speakers ($18K) driven by Questyle R200 wireless amplifiers and Raysonic CD player.
This was the first room I visited as I started touring the show with my big honking canon camera instead of my nice little light phone camera.
Acoustic Zen usually shows with Triode Corp electronics, but they are 'taking a break' in order to show that each sounds quite good without the other [we have photos of the Triode Corp room as well].
One of the more modest systems at the show, the total being in the low $20K's.
The speakers were bi-amped with two Questyle R200 amps per speaker, each amp costing about $800.
The Questyle amplifiers were connected to the Raysonic CD player, not with cables but by the Questyle wireless transmitter.
The sound was quite good and dynamic, and only rarely and at high volumes could you tell that this was a solidstate system, and a very inexpensive one at that.
This system had exceptional imaging and I think we can say it was the best at the show in this regard [I think I can safely say this because it is rare that I get 'startled' by the imaging – but in this room I was. It is not for very note and every instrument, but often enough that it is frequent and noticeable]. Someone I respect heard this system the day after the show at the factory in San Diego, and unprompted said the same thing about the imaging… so if you are ever in San Diego…you can hear for yourself.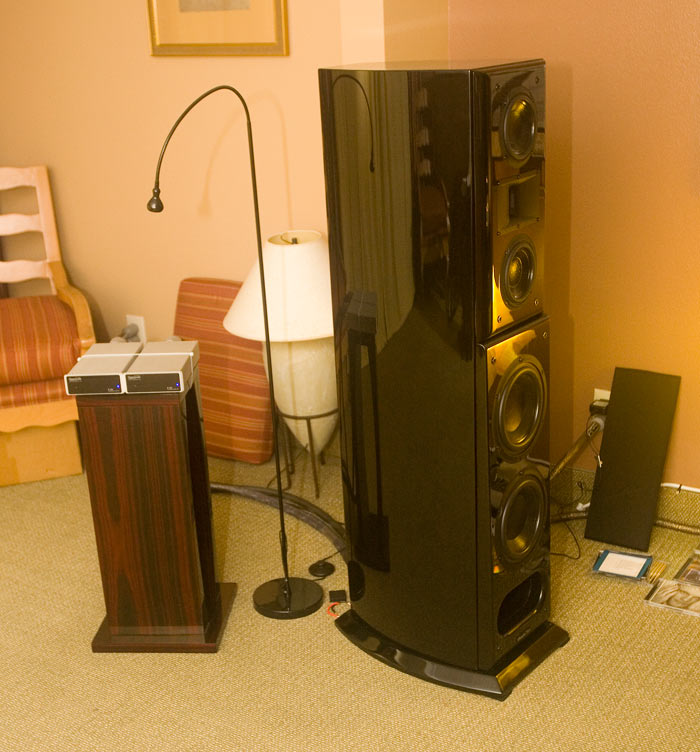 Here you see the Crescendo II speaker and the two Questyle amps.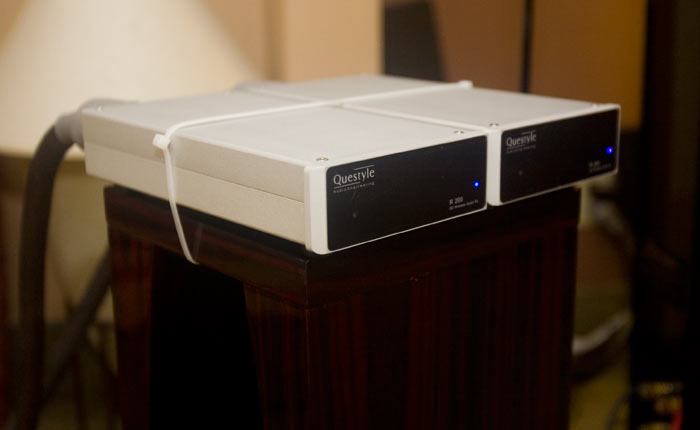 The amps are cinched down because the power cords weigh more than they do and would otherwise tip the amps and pull them off the platform.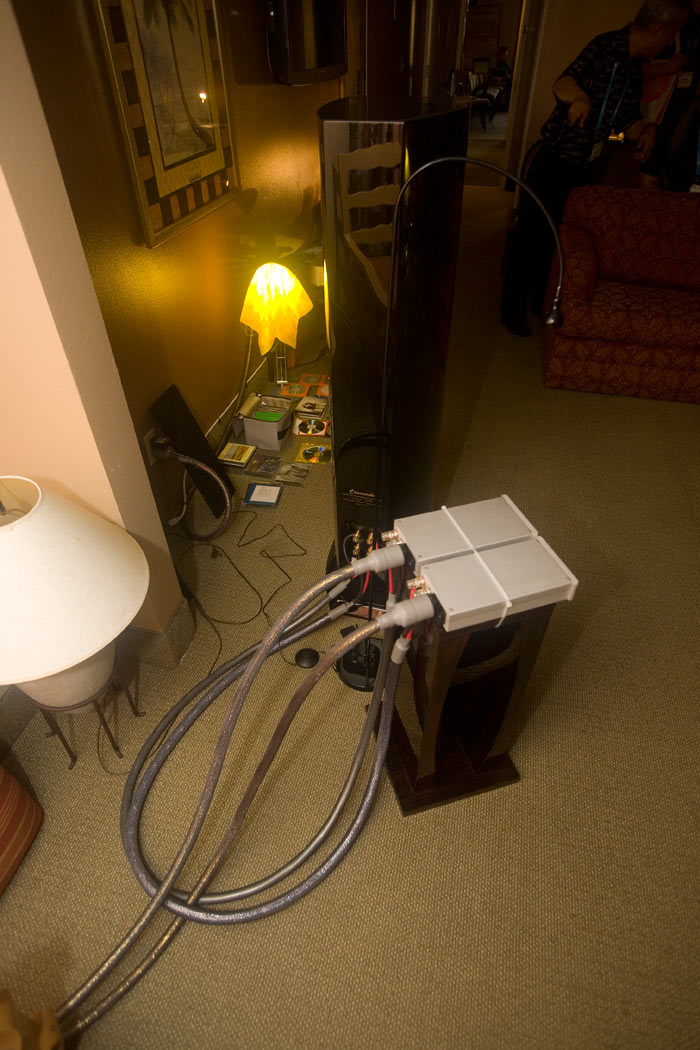 As you can see, no interconnect connecting the amps to the CD player, because it is wireless.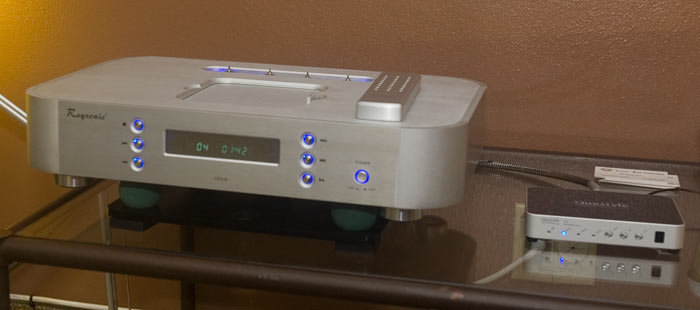 The CD player and the Questyle transmitter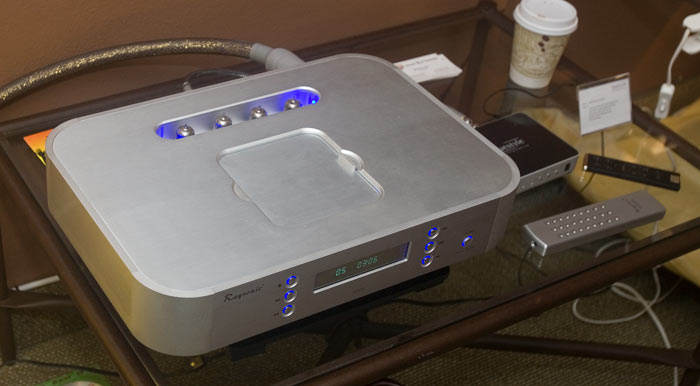 The Raysonic CD player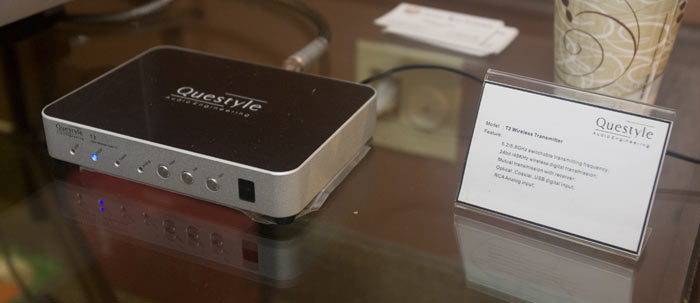 The Questyle T2 Transmitter sending the CD player signal to the amps.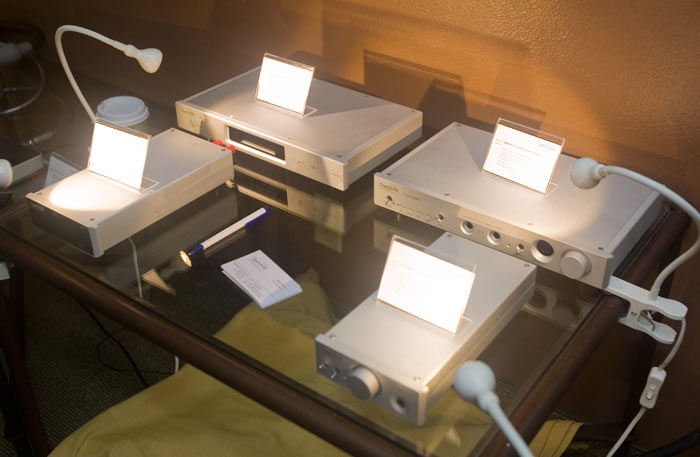 Static display of more Questyle gear.