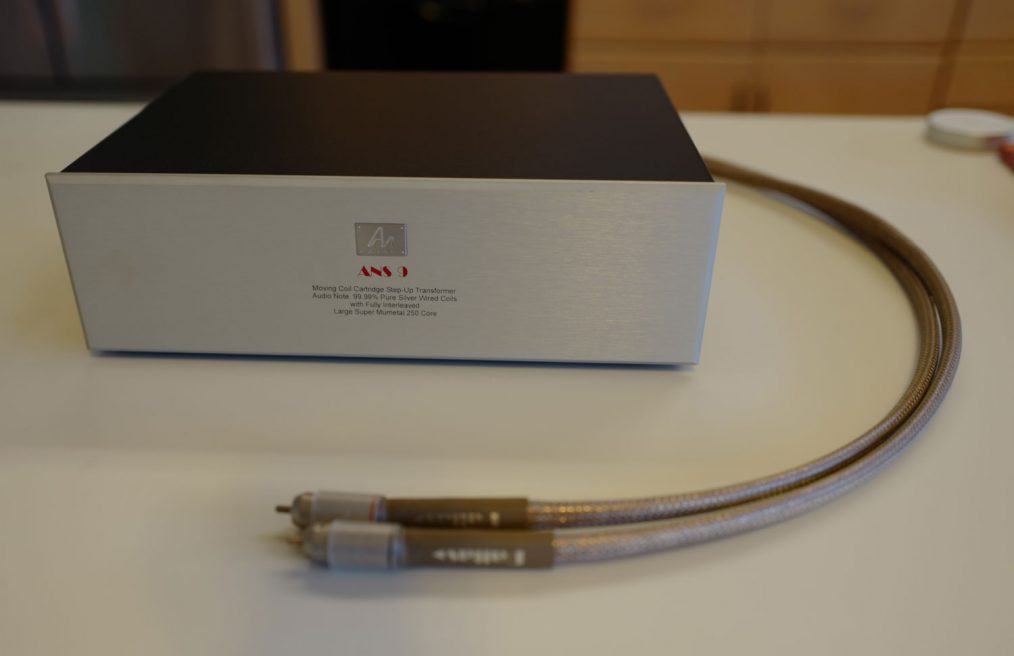 Audio Note S9 Phono Step-up Transformer with integral (brown) PALLAS interconnect.
Thanksgiving is traditionally a day for over-eating… and now… over-photographing [if that is possible :-)].
Happy Thanksgiving, everyone!
The S9 is Audio Note U.K.'s top-of-the-line step up – [it helps increase the output of those uber high-end phono cartridges enough to feed a standard full-function preamp or dedicated phono-stage].
Fred Crowder has reviewed this phono step up in comparison with more pedestrian brands on Dagogo at: Audio Note S9 Phono Step-up Transformer Review .
For my part, once I heard the S9, I would never willingly go back to anything else – not to say that the AN S4 on a small system isn't entirely wonderful and, of course, much more appropriate – and we hear it regularly in this context.
Thinking about it now – my appetite for audiophile description of sonic differences is currently near-zero – now that I require my music to have powerful quasi-medicinal capabilities to relax and assuage a worried and angry mind.