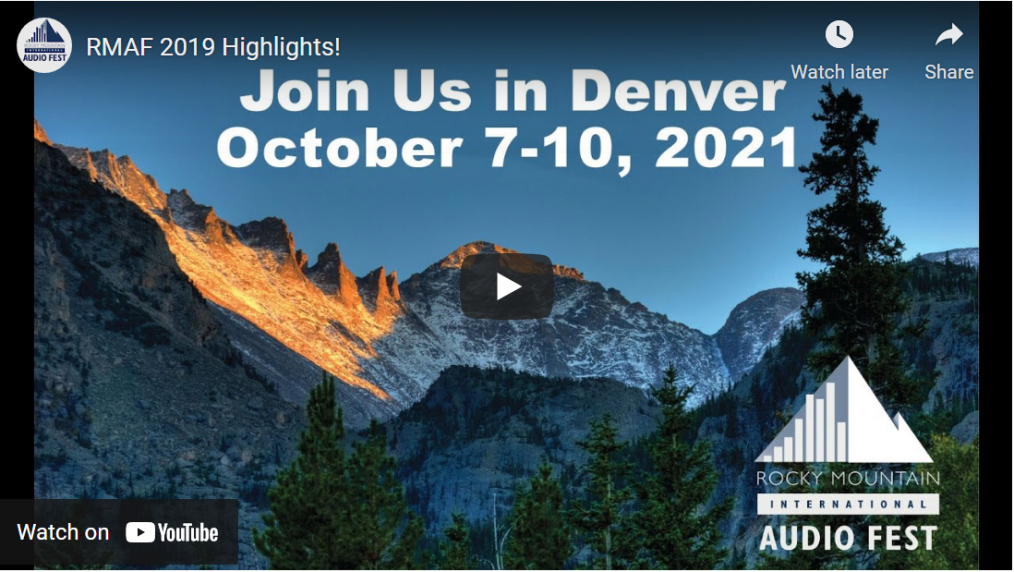 Show News: RMAF and Capital Audiofest 2021 a go; Seattle and Munich cancelled
As of this moment in time:
We will be showing, with Audio Note U.K. and Peter Qvortrup, at RMAF: Rocky Mountain Audio Fest 2021 in Denver, CO OCTOBER 8, 2021 – OCTOBER 10, 2021
We will be showing at Capital Audio Fest in Washington D.C. 2021 November 5th – 7th, 2021 — with Acapella Audio Arts, and Hermann Winters.
We will NOT be showing at T.H.E. Show, Los Angeles next month: June 11-13 in Long Beach. We think it is still too soon. About 1% of the typical audiophile-aged American population has died of COVID [let us never forget] and for a significant percentage of people, that still looms large enough to sway them from attending a hifi show with crowded [in the best(?) case], stuffy [the ventilation turned off because it is too noisy] hotel rooms. [and, practically speaking, the associated return on investment may be even less than the average, near-zero ROI of the typical show ;-/. Then again, this may be the same argument used by those exhibiting – the ROI is usually so close to zero, anyway, why worry about it? :-). [many of us go just because it is fun, we get to meet many friends, and to try and expose the general public and new audiophiles to much-better-than-average high-quality music reproduction].
Pacific Audio Fest [a late surge in COVID in Seattle at the last minute during planning and scheduling] and Munich HighEnd have both been cancelled for 2021 – but both are good to go next year, 2022.
We are so happy things are getting back to normal…!