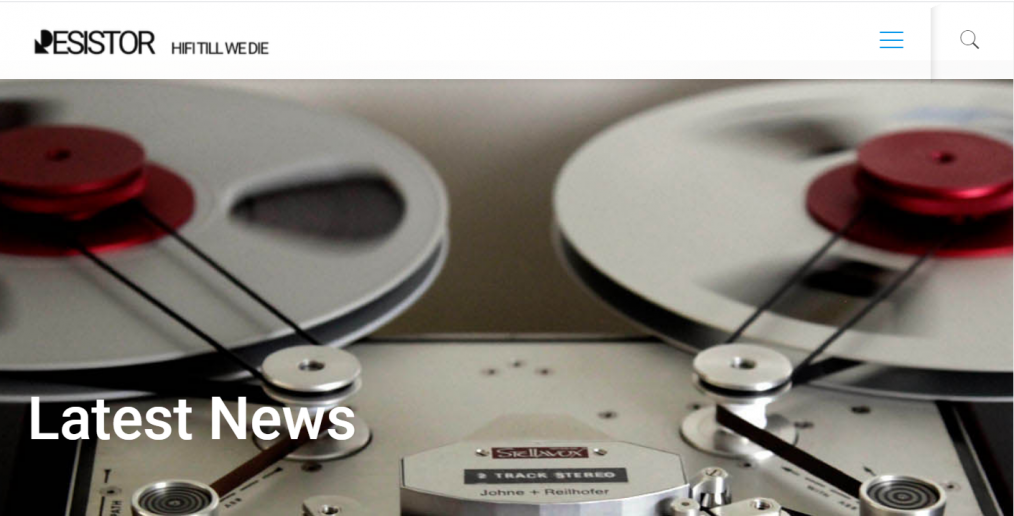 Resistor Mag added to the Audiophile's Guide
Rafe Arnott of Part-Time Audiophile fame, and Managing Editor in charge of AudioStream, and InnerFidelity fame, has started his own magazine: Resistor Mag.
Rafe is one of the powerhouses of energy in our business and hopefully has some of that energy left [ unlike the rest of us, 🙂 ] for his new endeavor.
Not that new, apparently started this April and launched July. It has been added to the, now venerable,  Audiophile's Guide to the Galaxy, the Magazines section.
On the about page:
"Resistor Mag favors cultural over commercial impact; handbuilt craftsmanship over effective branding. We will remain fairly indifferent about measurements and specifications, while placing a premium on the more enduring aspects of arts, culture and the musicality of playback from hi-fi.

We realize that design and architecture are about more than just aesthetics. We are more inclined to venerate the things we love than to disparage those we do not.

More specifically, think of Resistor Mag as the tape on a reel-to-reel for laying down the tracks of writers, photographers, artists, musicians and entrepreneurs who are resisting the temptation to be basic and will work towards a shared goal of being interesting, inspiring and humorous."
Neli and I wish Rafe the best of luck.
Check it out if you get the chance…!