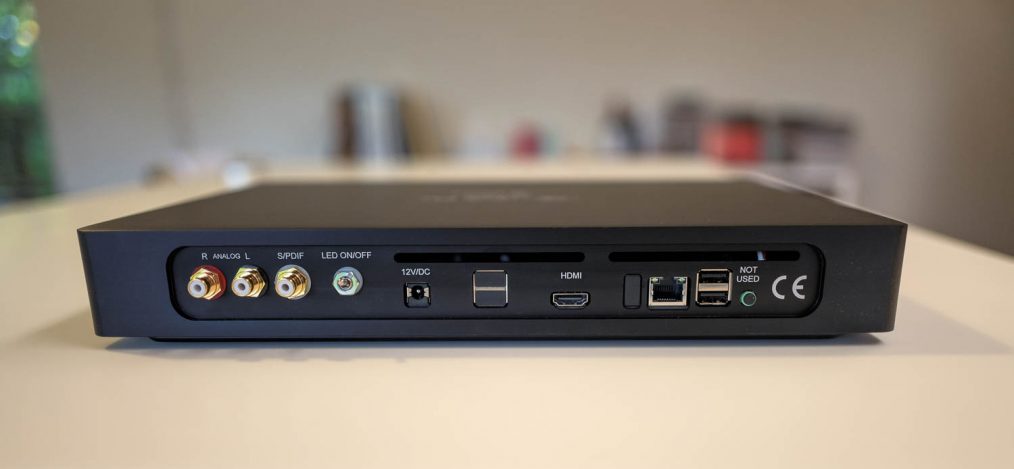 Acapella Audio Arts – The Audio One music server
Acapella has recently come out with a music server. You've seen it at shows, but it is now in production and we've been using it here on both the big and small systems for a month or two now.
On the big system we run it into the Audio Note "Fifth Element" DAC at 24×96 and it sounds very good. Not as good as the very expensive Audio Note CDT-Five transport, but sometimes the laziness bug strikes and one just wants to set it and forget it.
On the smaller system we use the Audio One's on-board DAC [which we also use on the big system sometimes when we want to experiment – it is VERY competitive (or better) with everything we've heard at the price].
The unit perfectly complements the rest of the gear in this system, which are honestly some of my personal favorites of all time and which I could happily live with forever (AN SORO integrated, AN/E Spe HE speakers, TT2), which are all in the $6K to $10K range.
We're not giving up on CDs just yet [but if YOU are, let us give you our address and instead of just throwing them away… :-)], but their days are numbered and some are getting harder to find and more expensive – and some are now 50 cents.
Audio One music server, Price: $6875.00 USD