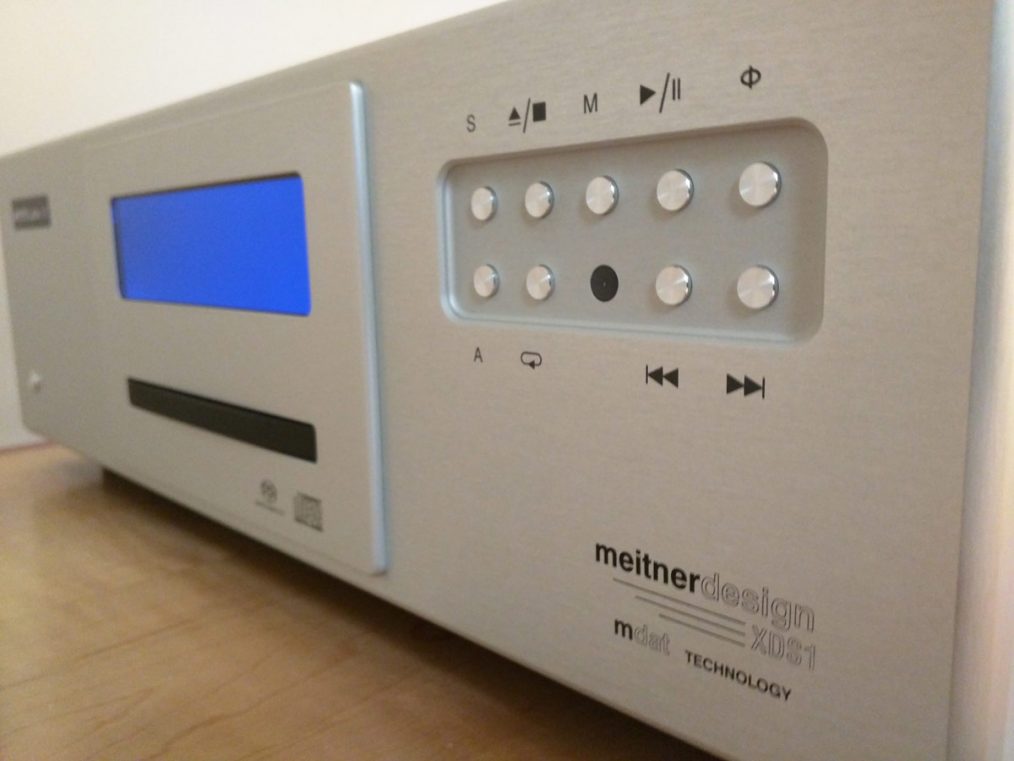 SOLD: EMM Labs XDS1 v1 CD / SACD player
SOLD.
We are selling our demo EMM Labs XDS1 v1 CD / SACD player. Minty fresh condition.
XDS1 V1 NEW $25,000. Our DEMO $10,500 OBO.
Still one of the top players in the world, or you can upgrade to the recent V3 version for $7500 if you insist on the very best anywhere near this price range. [The V1 to V3 upgrade replaces the back panel and much of the internal circuitry].
We have a lot of experience with EMMLabs products (dealers since 2004), send us an email (mike+neli@audiofederation.com) or give Neli a call 303-546-6503 if you have any questions about the XDS1, or any of EMM Labs' other pieces of exceptional high-end audio gear.
KEY FEATURES:
 One gain stage from DAC to output with fully discrete Class A circuitry
 MDAT™ signal processing technology
o Provides 2x DSD upsampling for SACD and PCM playback
o Preserves phase, frequency and dynamic integrity of waveform
 MDAC™ discrete dual differential D-to-A conversion circuit
 MFAST™ technology for instant signal acquisition, jitter-free performance
 High-isolation resonant mode power supply for silent, green operation
 Exclusive aerospace-grade composite laminate circuit boards
 Silky smooth Esoteric™ drive
 Sculpted, brushed aluminum chassis
o Low resonance, internally braced design with thick, machined sole plate
o Available in silver or black
 LCD display with four brightness levels and a display-off setting
 New precision-machined aluminum multifunction infrared remote control
 Remote-controllable polarity inversion performed in the digital domain
 PCM inputs via AES/EBU and Toslink
XDS1 CD/SACD PLAYER
Digital inputs: AES/EBU, TOSLINK
Digital outputs: AES/EBU, EMM Optilink
Stereo analog outputs: XLR and RCA
Output voltage: XLR outputs: 5V
RCA outputs: 2.5V
Output impedance: 300 ohms balanced (XLR)
150 ohms unbalanced (RCA)
System inputs: USB Port for software upgrades
Wired RS-232
External IR
Dimensions: W x D x H: 435 x 400 x 145mm
Weight: 17kg
Power consumption: max. 45 W