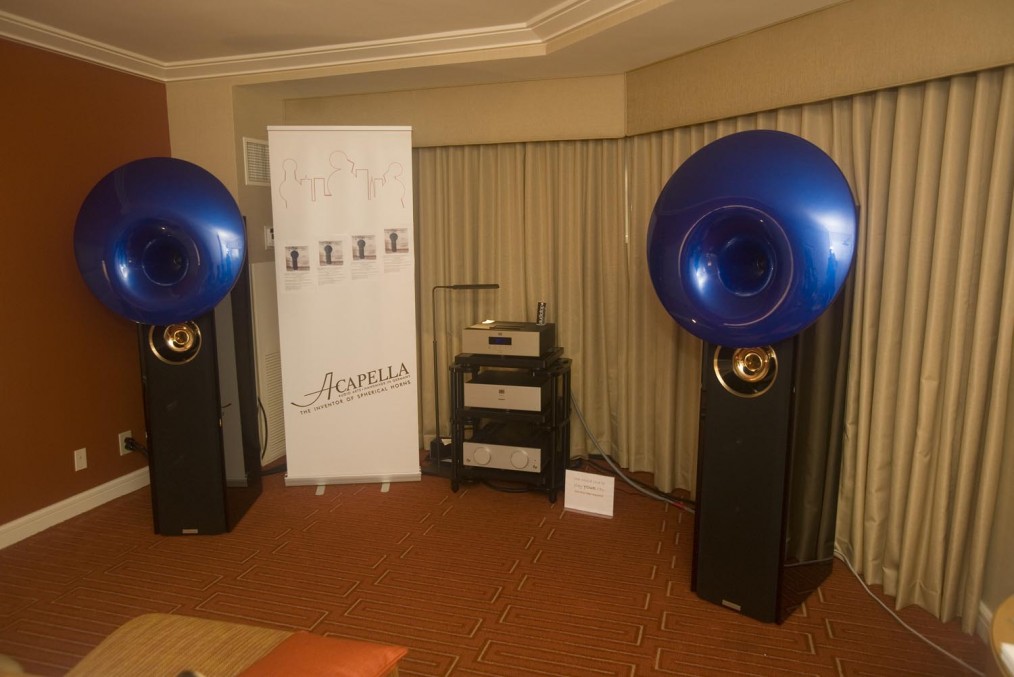 Acapella Audio Arts, Audio Federation room at Newport 2015
The Acapella Audio Arts, Audio Federation room at Newport 2015. 27 photos.
This was our room this year, sharing with Acapella as we have been at the last several shows. Mostly this means that I, and sometimes Lucy, help Hermann and Neli set the room up, and then Hermann and Neli run the room, I take photos of the show.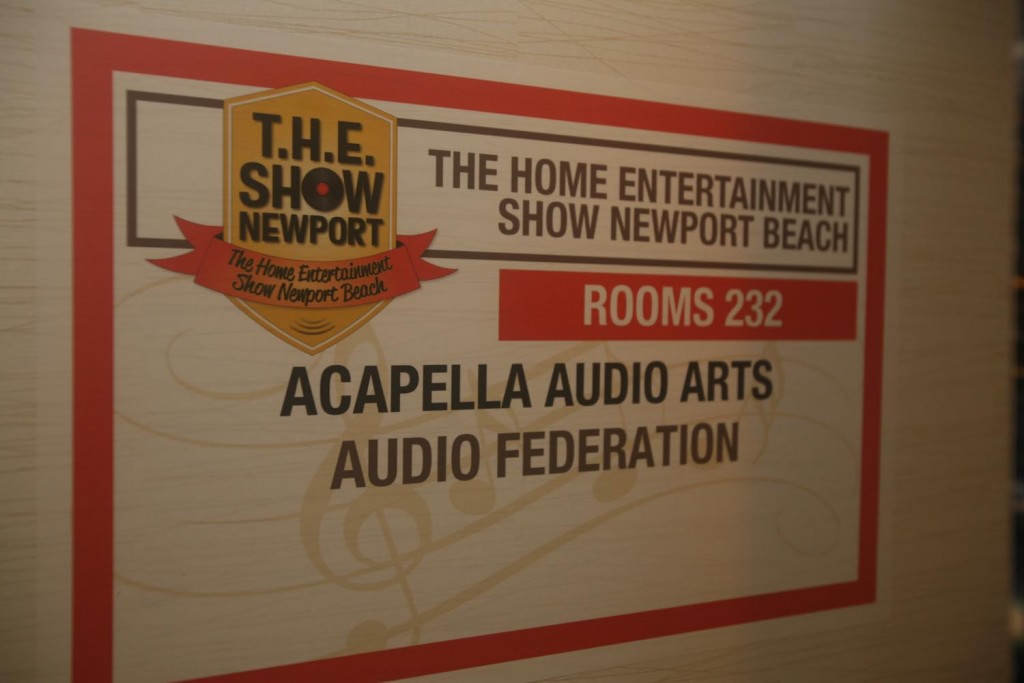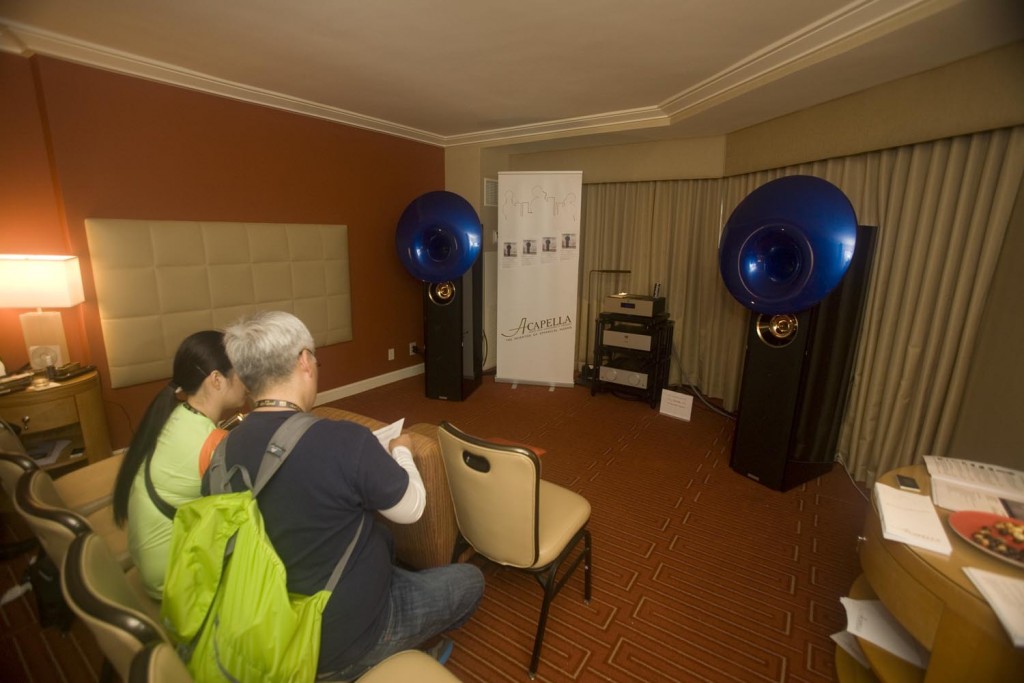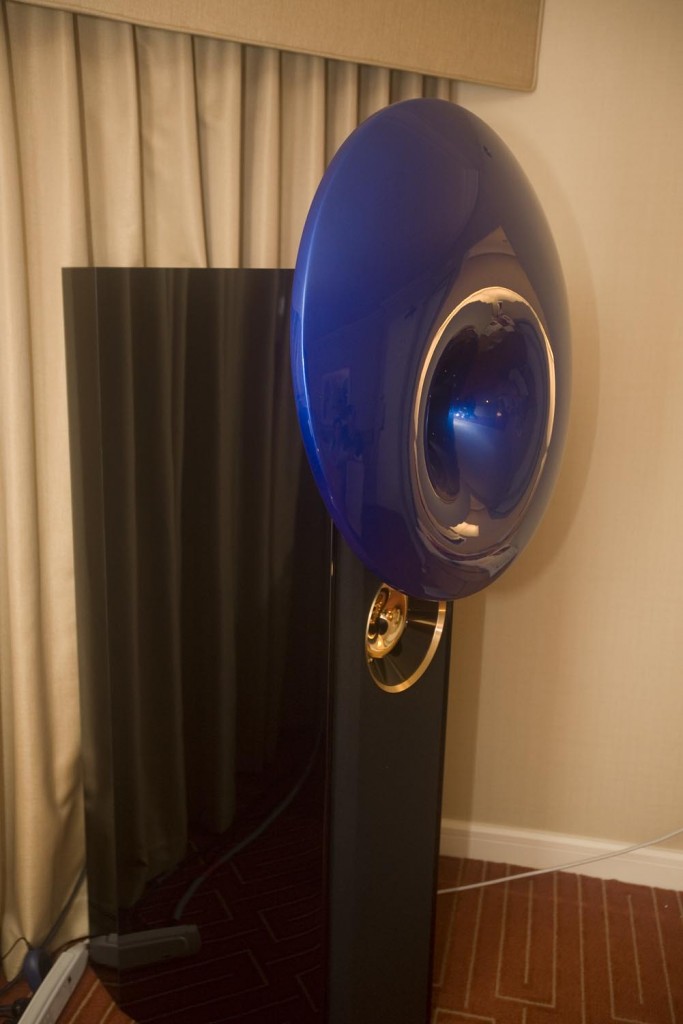 This year we featured Acapella's Atlas speakers.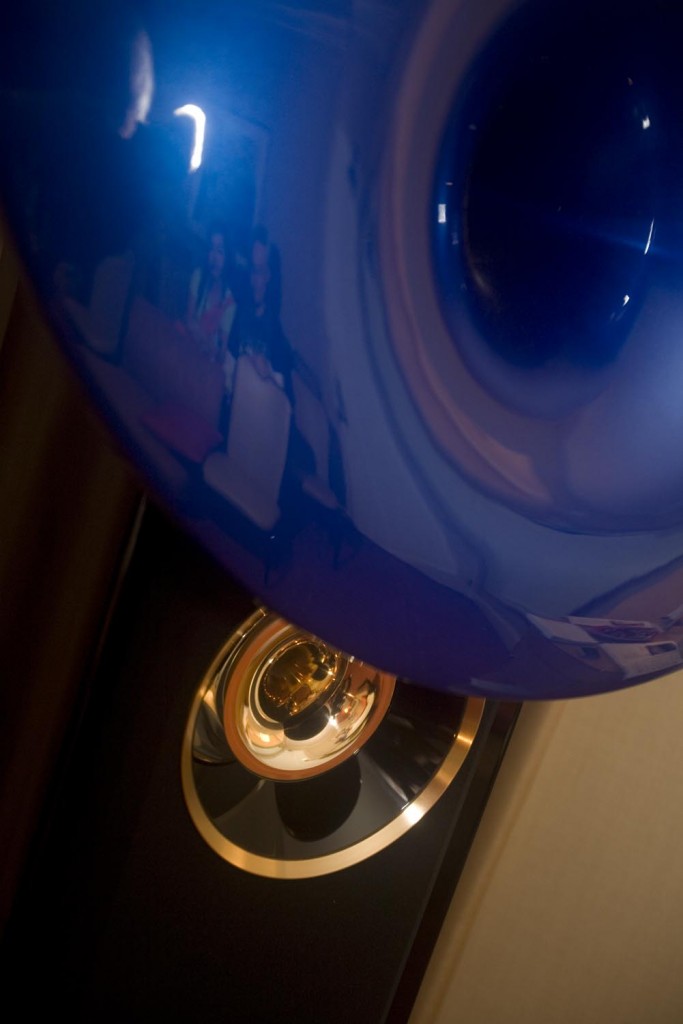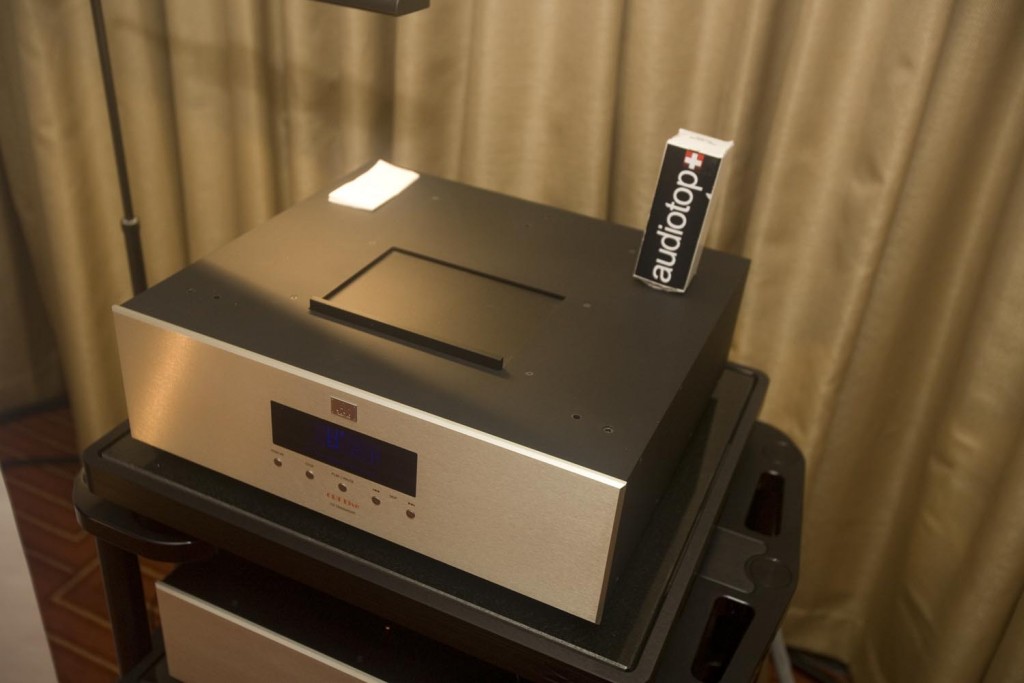 … along with the Audio Note CDT-5 (five) transport…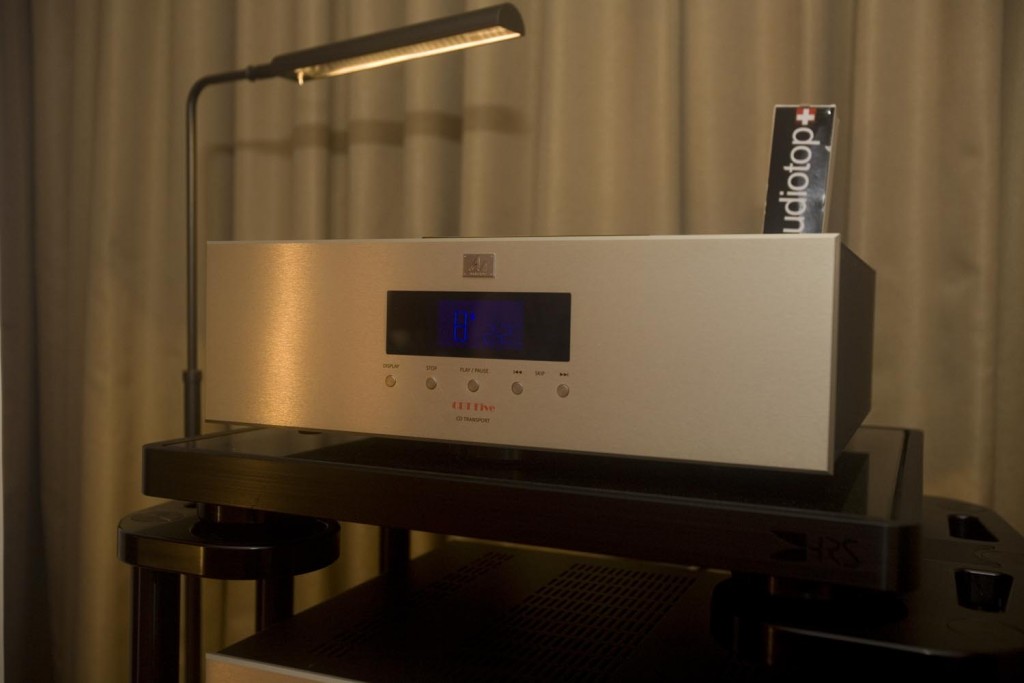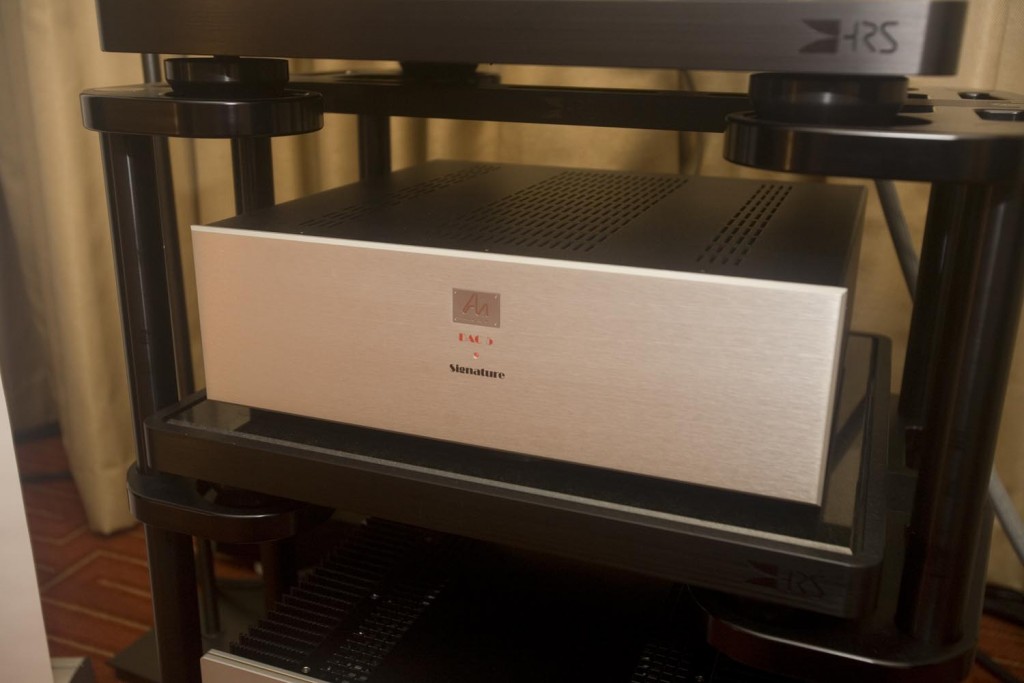 … the Audio Note DAC 5 Signature…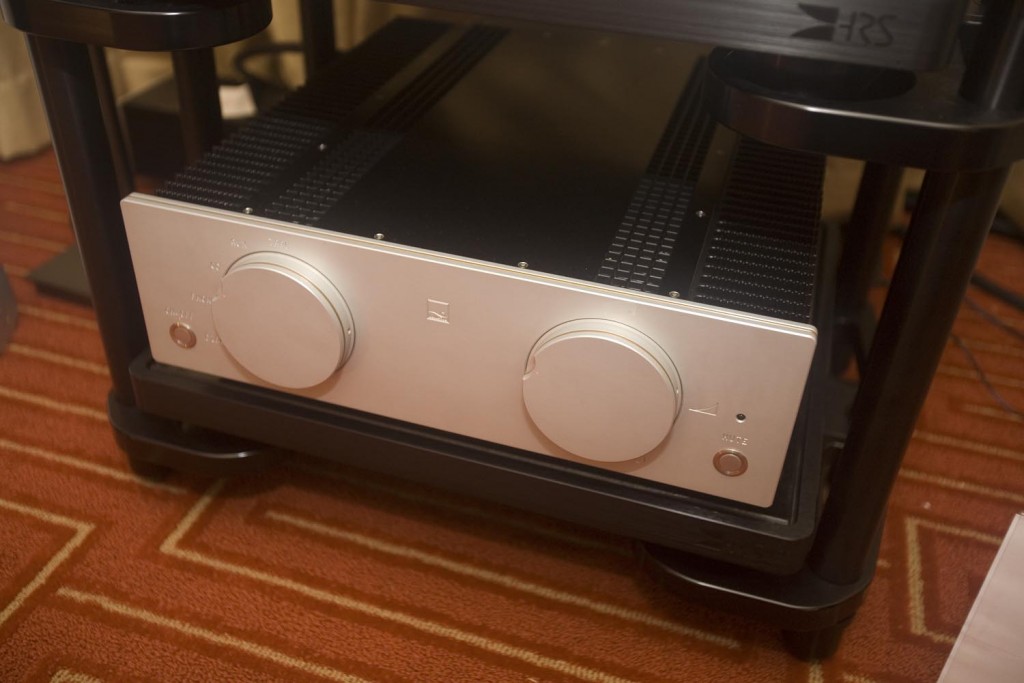 … and the Acapella LaMusika integrated amplifier.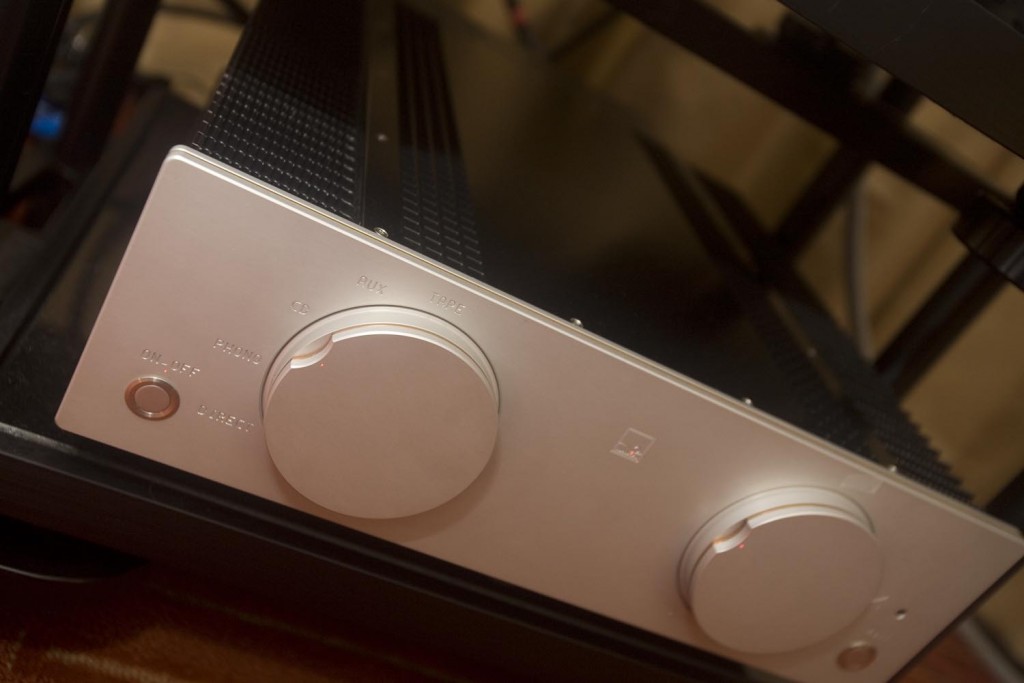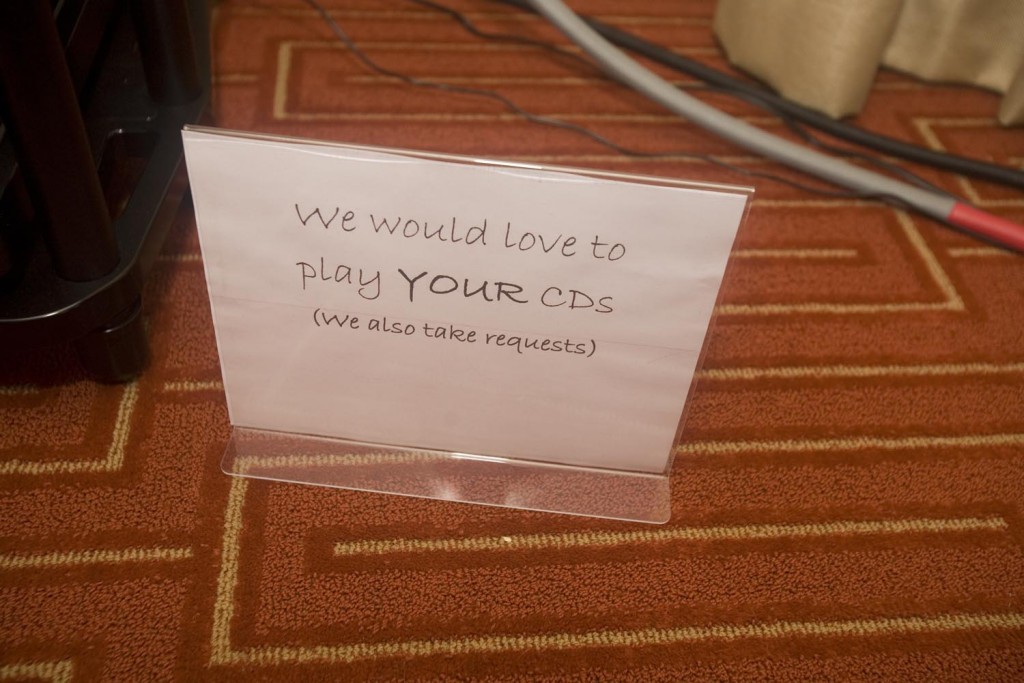 Yes, we do, but only about 5 to 10% actually take advantage of this offer.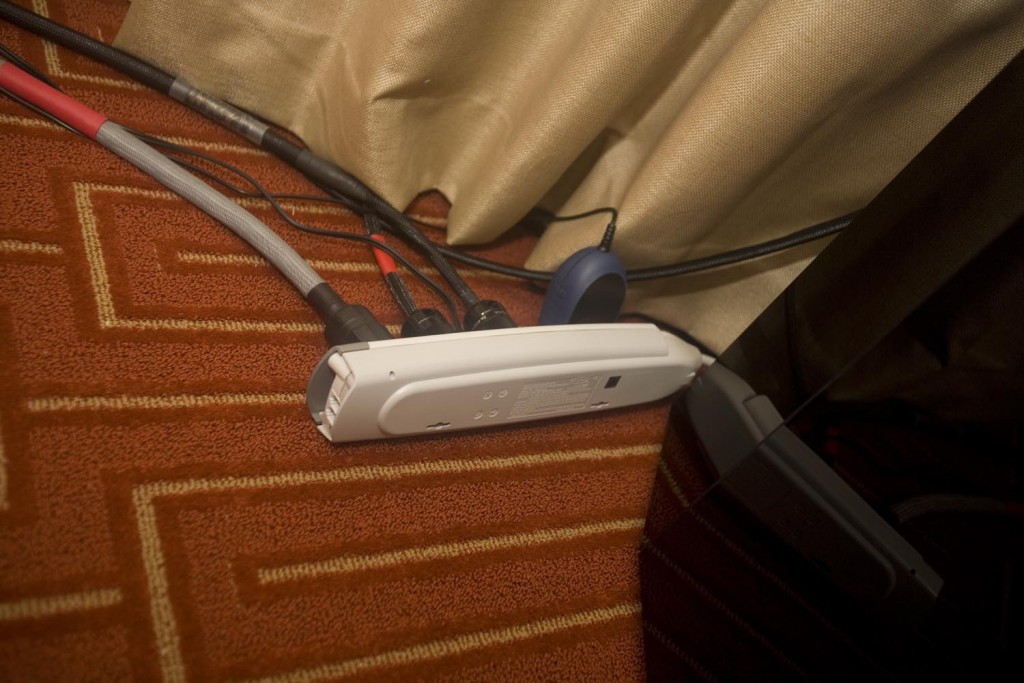 Hey, it sounds 'best' in the 'do no harm' kind of way, compared to many more expensive solutions.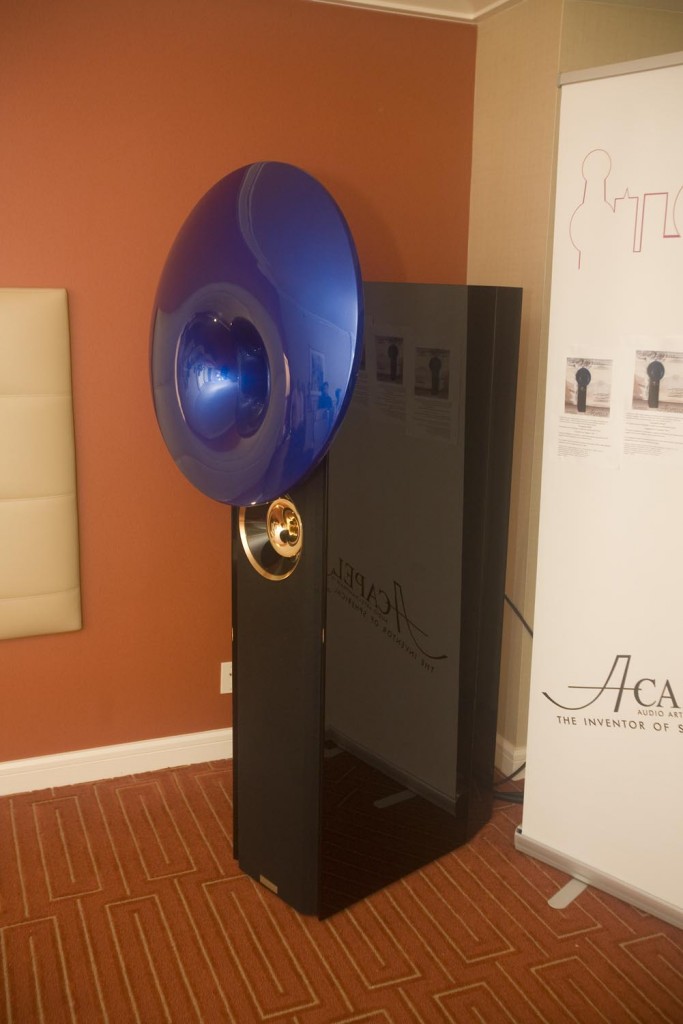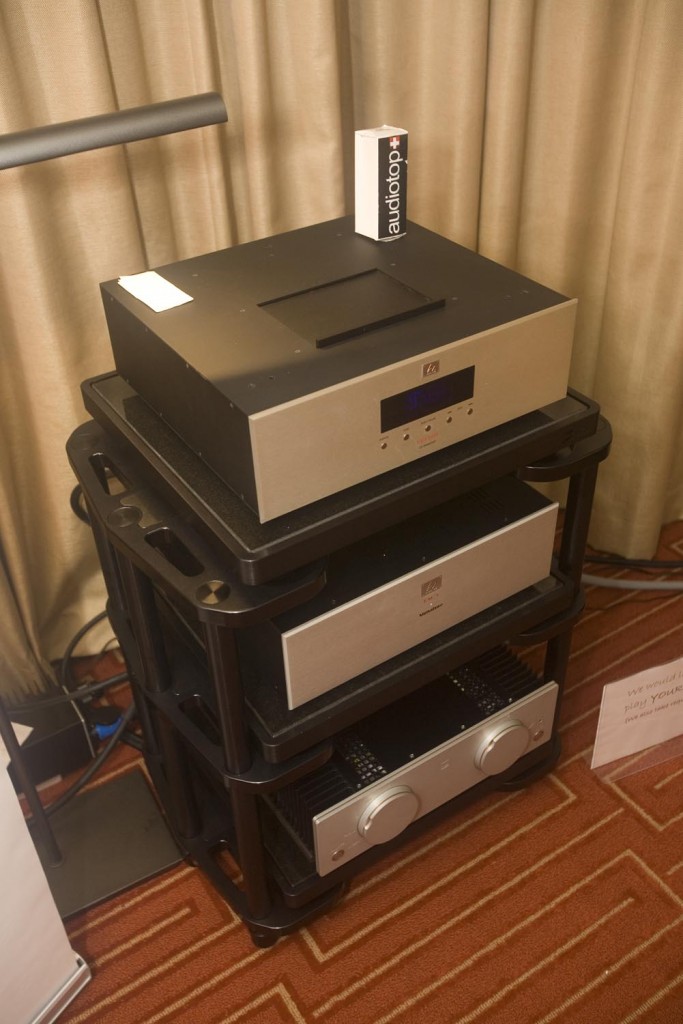 The rack is an HRS SXR 3-shelf rack with M3X Isolation Bases as shelves.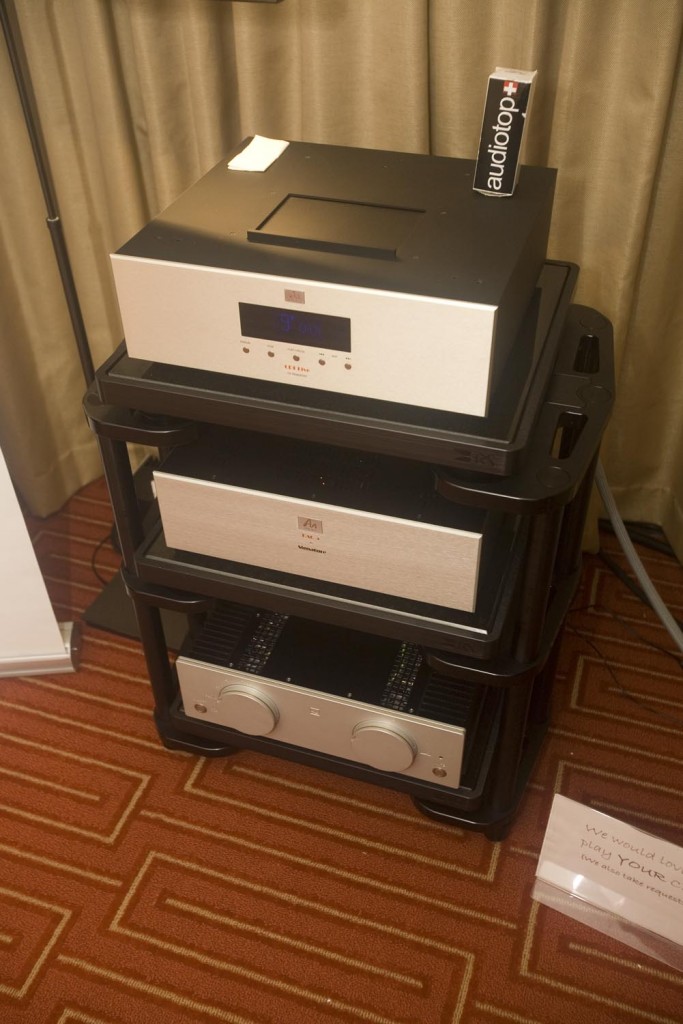 AudioTop is a CD cleaning fluid that Neli and Hermann are rabid about. ME? I'm too lazy to clean my CDs… besides, that's what fanatical audiophile wives are for … 😉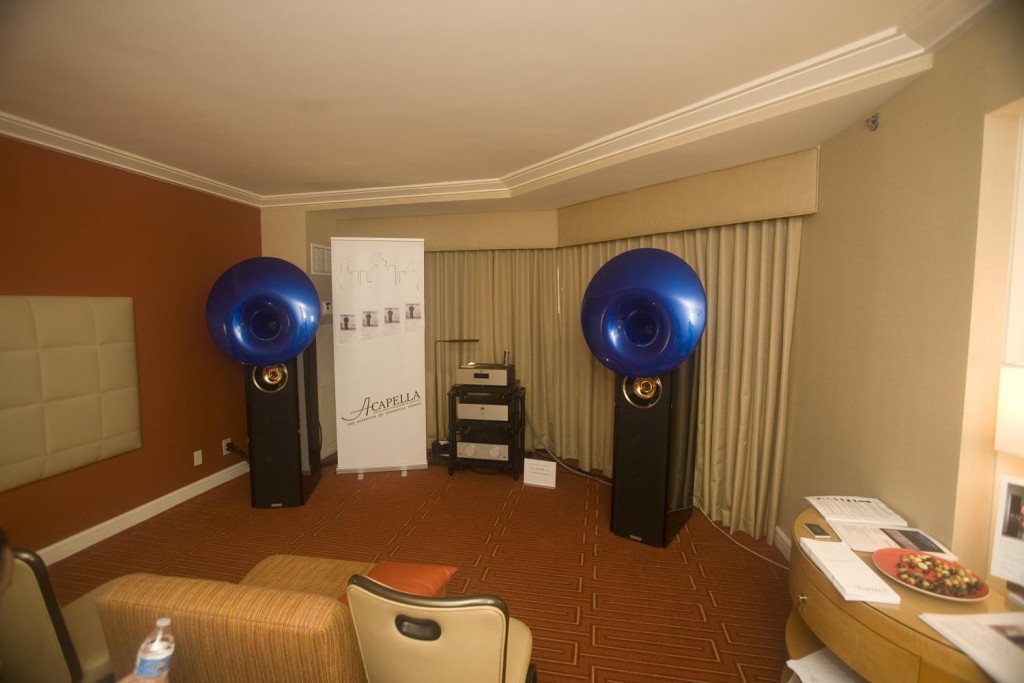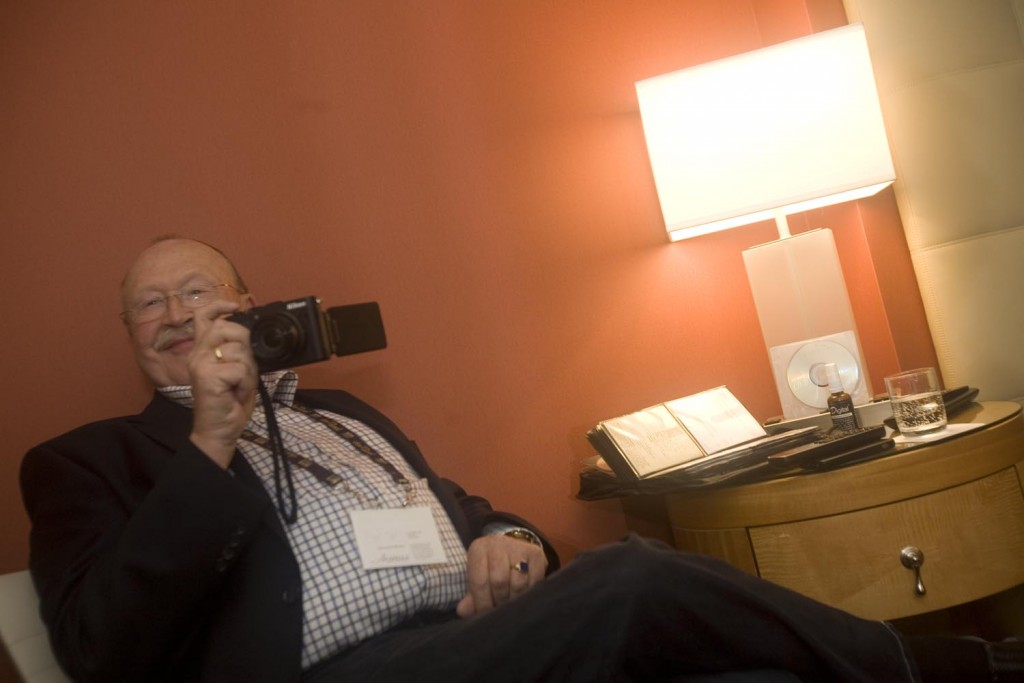 Argh! Hermann was taking photos of me this whole time.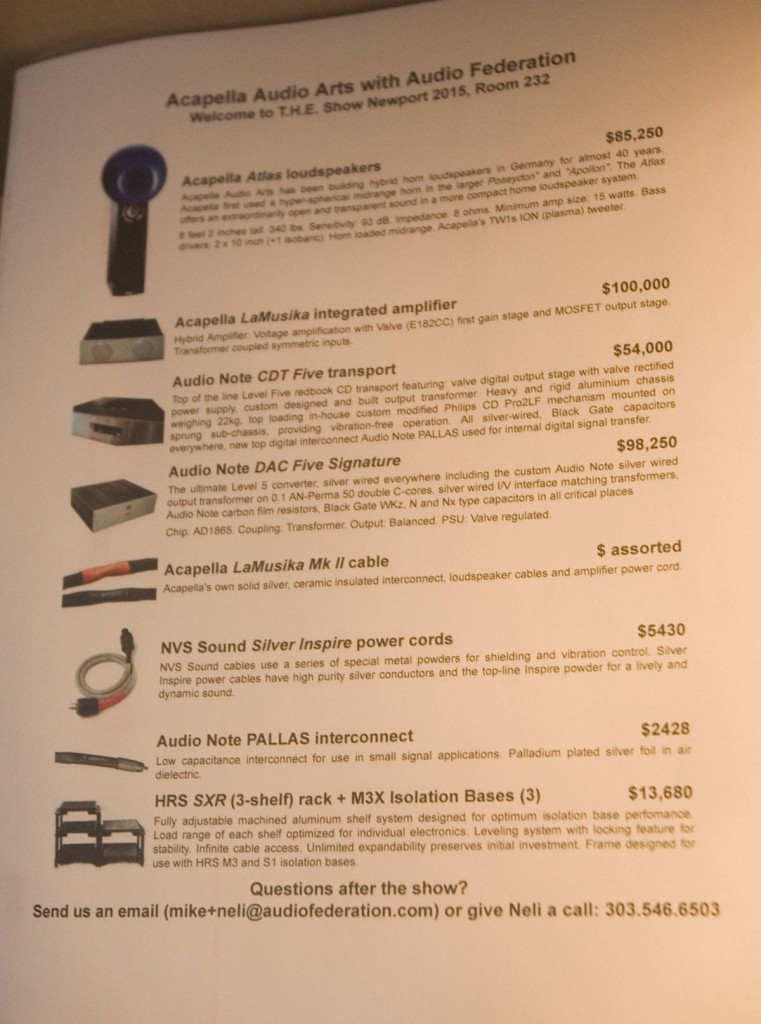 Nice handout. Lousy photo. Oh well…
The Ion Tweeter (also called a Plasma Tweeter).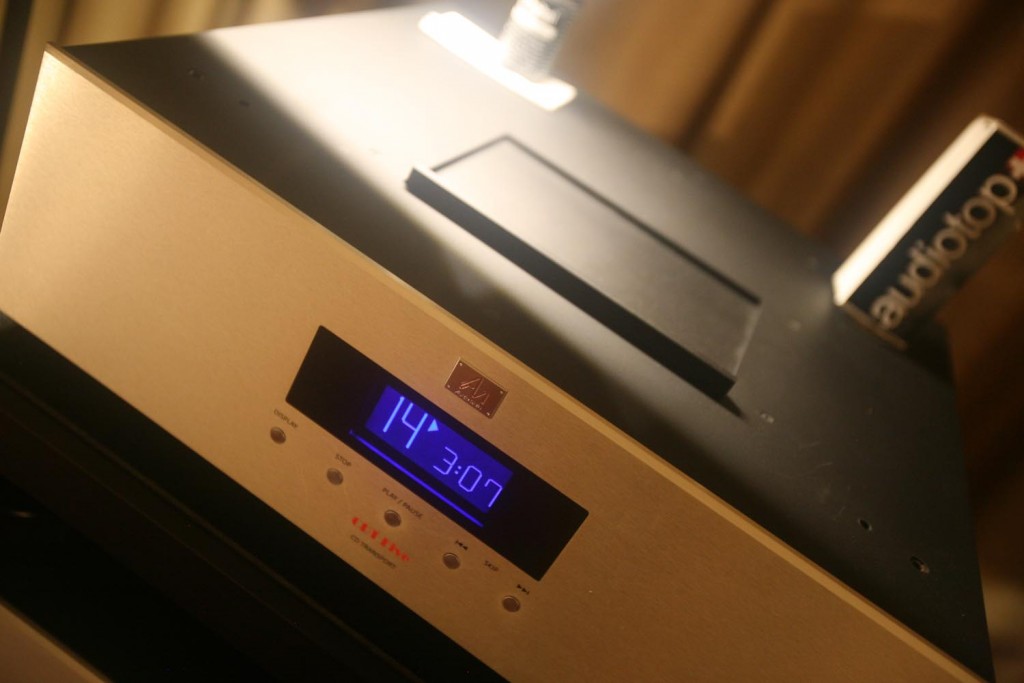 Trying out higher ISO with the darned camera… the Audio Note CDT-Five transport.
The LaMusika integrated amplifier from Acapella Audio Arts. Have to love those giant knobs.
Chocolates from Germany… Very yummy according to Neli 🙂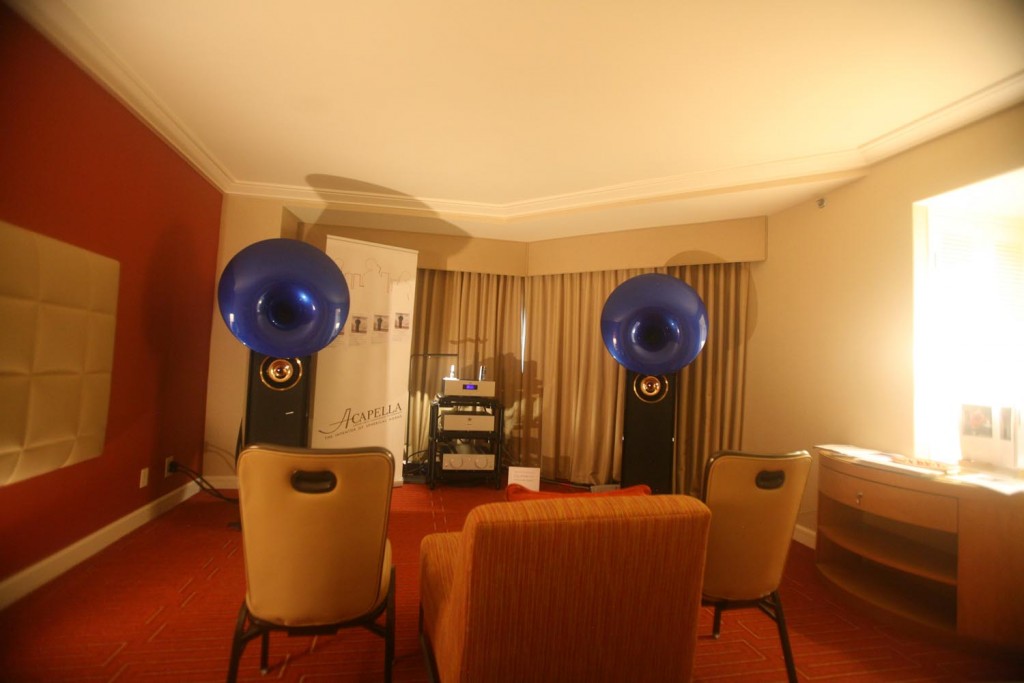 This is an odd shaped room, as this photo helps illustrate. I took this minutes after closing before we wrecked havoc to the nicely warmed up system…
Not sure what show we will do next. We are looking seriously at the California Audio Show… and maybe even showing at RMAF this year. We will have to see…
'Till then… let's all get some rest.