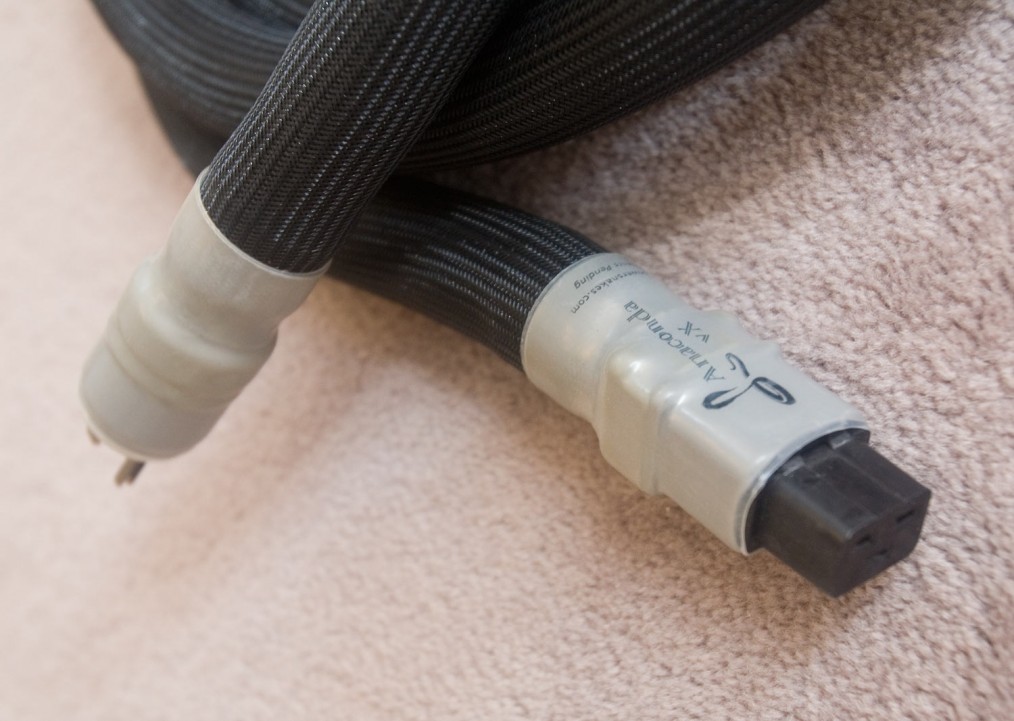 Specials: Shunyata Anaconda Vx 20 amp power cord
We have one Shunyata Anaconda VX power cord with 20 amp IEC connector. Ex-demo. Standard length, 78″. These are smooth and open, but not *too* smooth, a classic cable available at a good price. Unfortunately the box was lost by one of our demo customers (family member 'cleaned out' garage, ugh). Original MSRP $2000, asking $950 OBO.
The pictures show two cables … we had two of these, but one has already found a happy new home.