Still no broadband from comcast. Maybe tomorrow. So no large juicy pictures tonight… but here are some nice little tasty ones.
I thought there were more people this year, but after covering more of the show floor, there were strange concentrations of crowds [mostly congregating right in front of the booth I want to photograph, of course:-)], so perhaps it is only about the same. Thursday was kinda slow last year, so we'll see.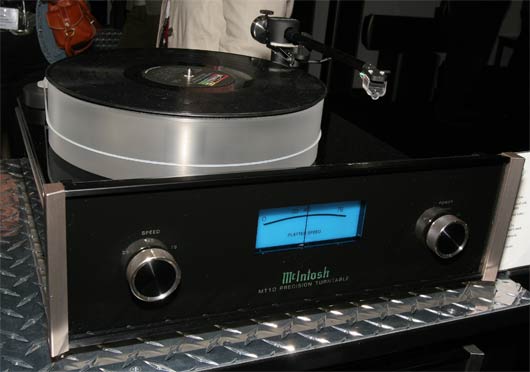 The McIntosh M110 turntable. I think this is new – at least I have never seen one before… so it is new to me!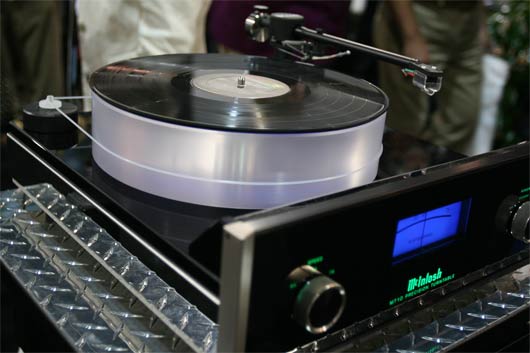 Another photo… the platter glows with a purple-ish blue-ish tint – which this photo tried to capture. Static display only… like most things at CEDIA… so do not know how it sounds.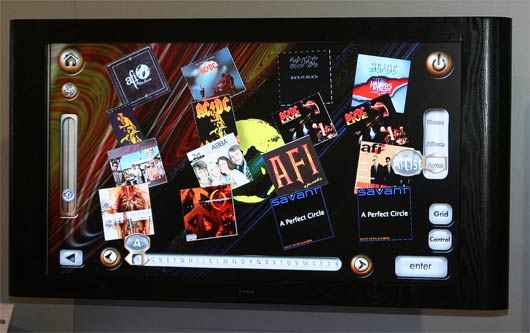 Savant had a few of their innovative user interfaces on display. This was a 40 inch LCD touch panel that you could use your finger to tap on or drag around the screen in order to organize and play your collection of movies and music.
Most of their LCDs aren't this big, they had a number that were around 8 to 12 inches.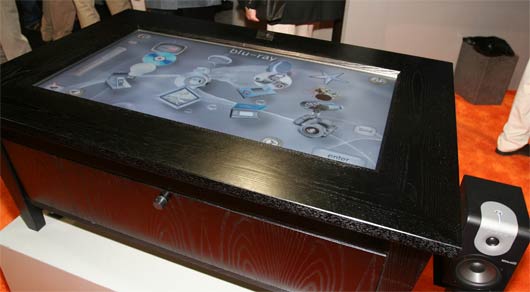 Then again, they had this coffee table sized.. coffee table… that was the screen. Not sure what happens when you place your beer on a song when you are watching a movie… but it is so cool! No more remotes on the table, the table IS the remote.


The new Sonus Faber 'Elipsa' speaker. THE front.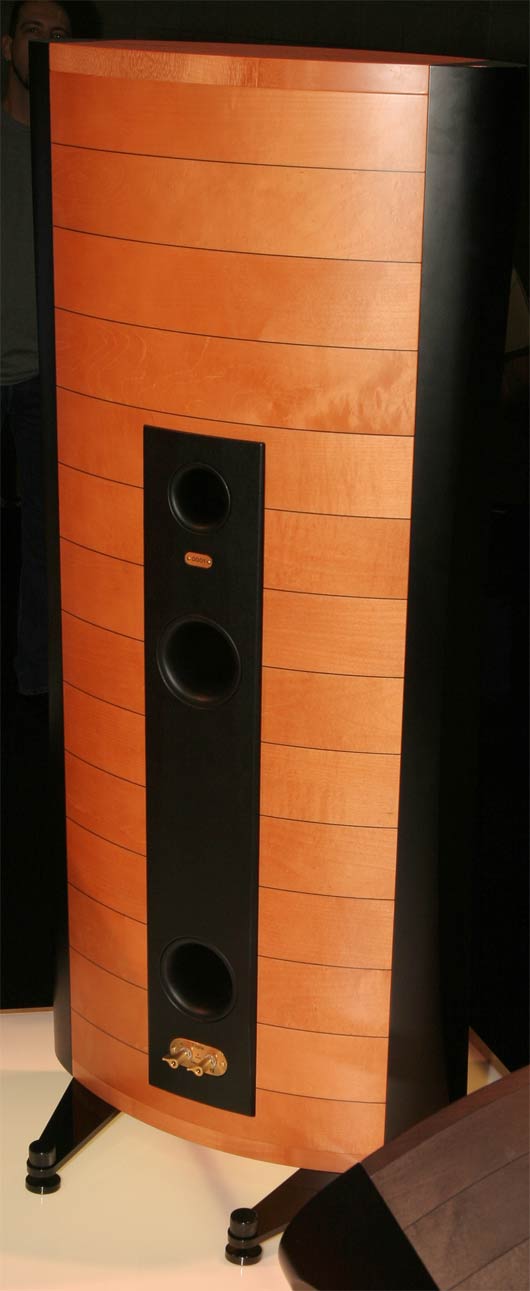 THE rear. Serial #00001.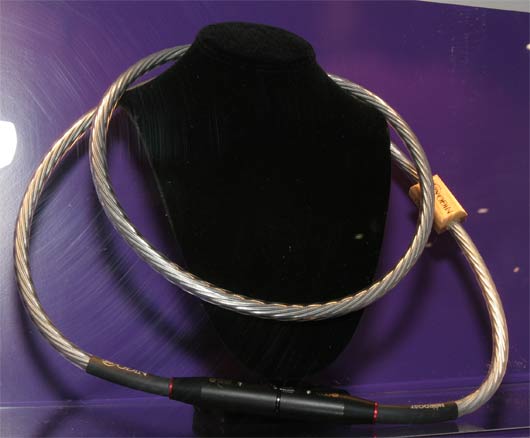 Finally, we got some photos of the new Nordost ODIN interconnect. Note the signature decorative wooden block.


It is quite a bit thicker than their Valhalla interconnects.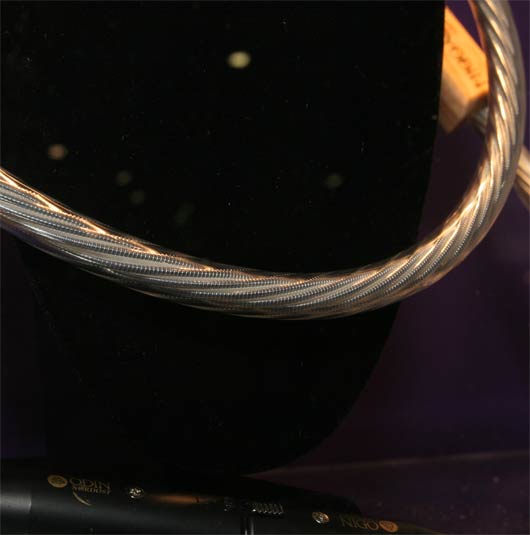 And the Odin braiding is different, more regular, and appears tighter.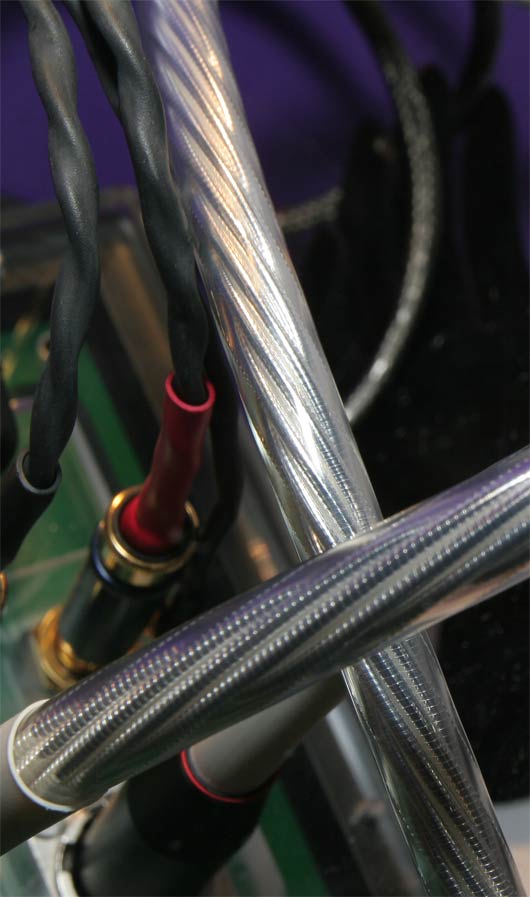 More Odin'y eye candy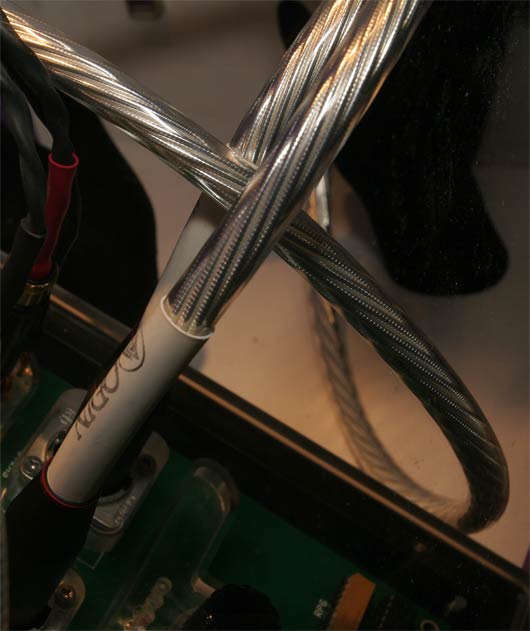 And more…
A lot of the show looks just like last year (and CES this January). Kind of dissapointing. But, like the stuff in this post, there are some new goodies. And, you know us, we like the goodies 🙂