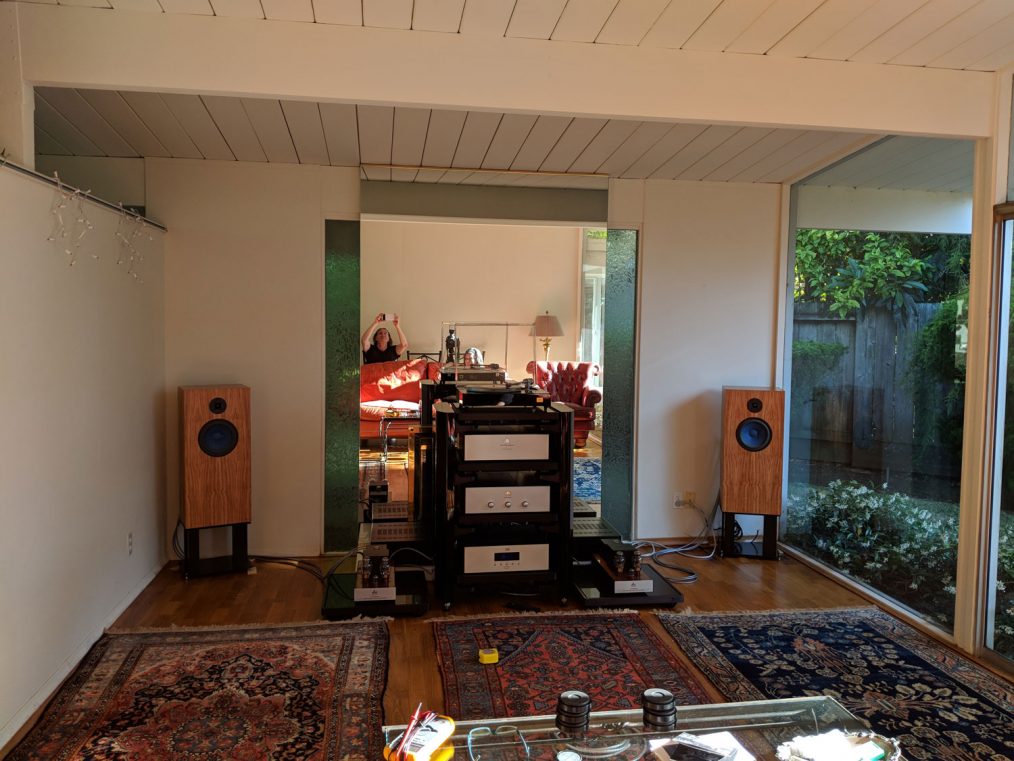 We had this system in the main room for about three weeks, optimizing the setup, until …. the Acapella Campanile 2 speakers arrived! The Acapella speakers are now breaking in… photos forthcoming… but first, we have to salute these under $10K speakers – AN/E Spe He in Olive wood – they whupped the heck out of the place. Our main room has corners! And these extremely efficient speakers easily engaged the room to provide kick ass bass, along with explosive transients.
I really love these speakers – even though they cause me to long for the Acapella ION tweeter sometimes, I have found horn speakers are the only other type of speaker that comes close to the realism and the excitement of the Ultimate Music Experience – at least it is that way for me these days. I have become much more of a cut-to-the-chase kind of guy. I want the excitement to come to me, not for me to try and have to listen really hard and deeply to get the enjoyment I want – the enjoyment I need – to make it through the next day of insanity.
These Audio Note speakers will re-appear in our smaller listening room shortly.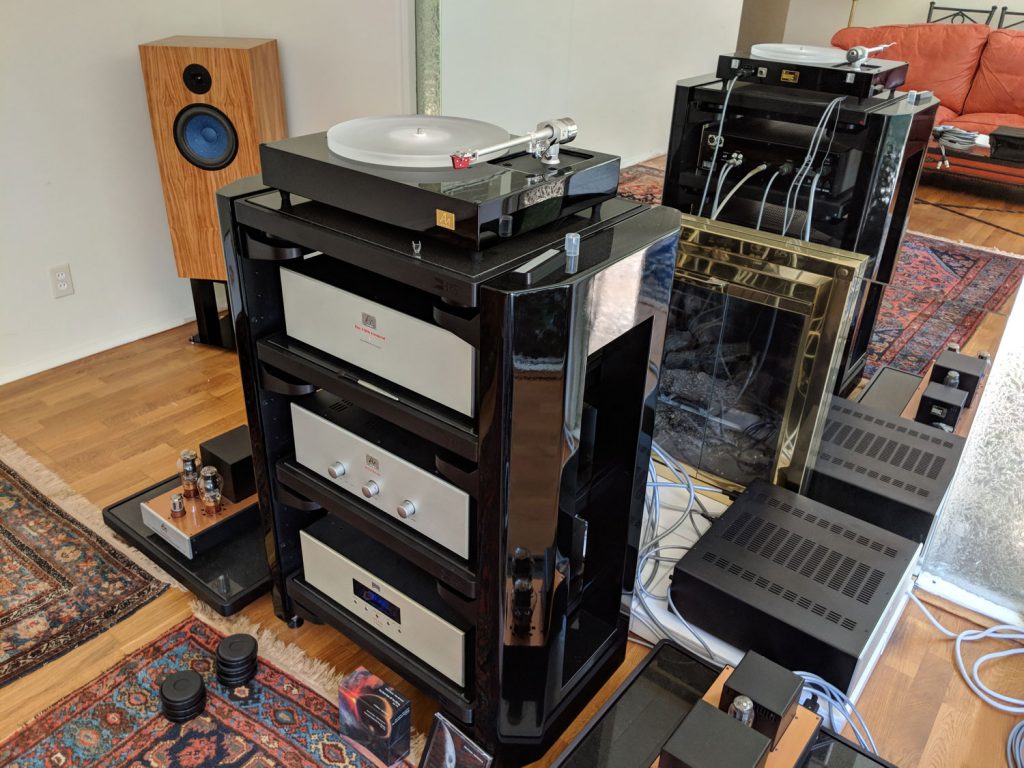 Audio Note Kegon 300B amplifiers, CDT-Five transport, Fifth Element and Fifth Force DAC / power supply, M9 Phono preamplifier, and TT2 deluxe turntable on a HRS MXR equipment rack.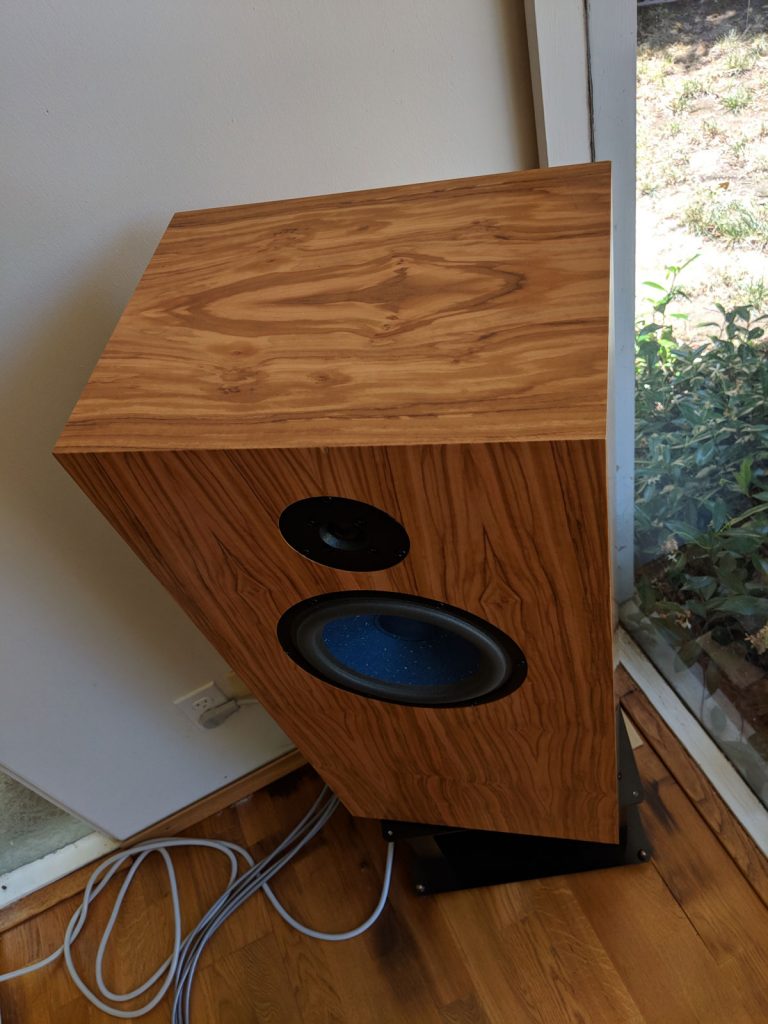 We are enjoying the appearance of the Olive wood, and the high-efficiency of the blue hemp drivers.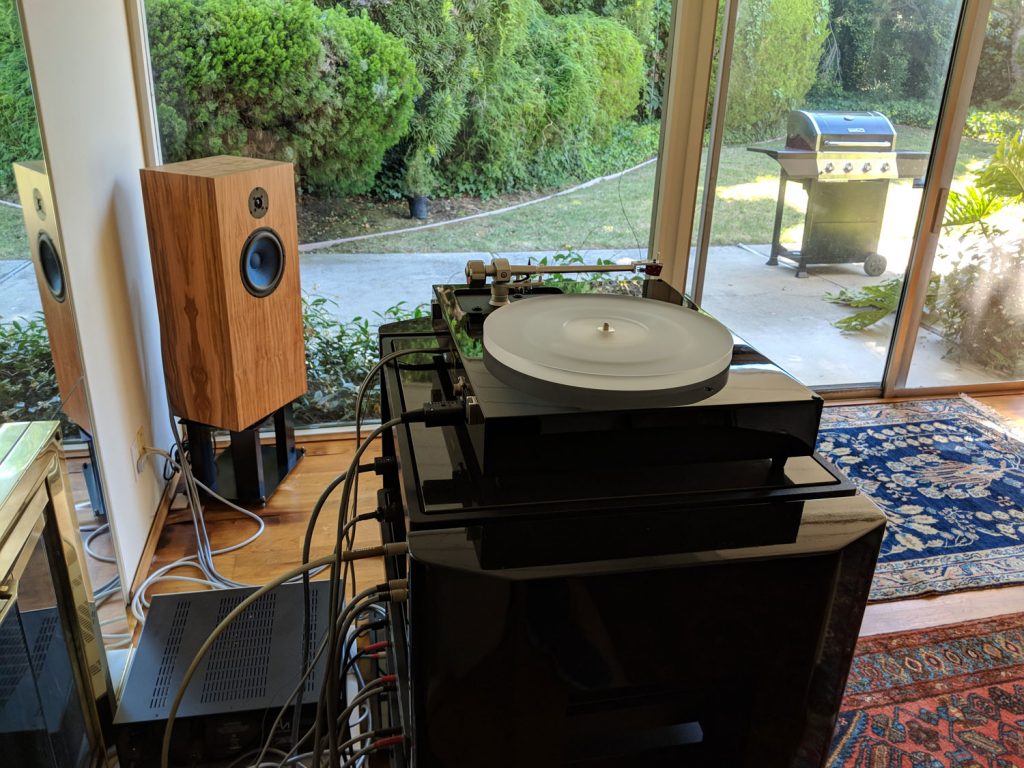 Summer in Palo Alto, California. 🙂
Don't forget CAS 2018 is coming right up on July 27-29, 2018 in Oakland California. See us in Boardroom 5!