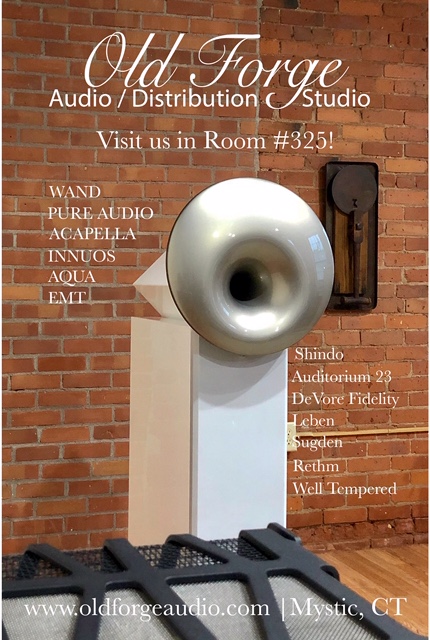 We'll be at Capital Audiofest 2018 in metro Washington, DC next weekend — Nov 2-4 — with our newest Acapella Audio Arts dealer, David Cope of Old Forge Studio. Audio Federation is unbeliveably excited to welcome Dave to the Acapella family.
Old Forge Studio will be exhibiting, for the first time in the USA, Acapella's LaCampanella 2 loudspeakers,  accompanied by electronics from Pure Audio (NZ), Wand, EMT, Innuos and Aqua.
Capital Audiofest will be held at the Hilton Rockville, 1750 Rockville Pike, Rockville MD 20852​.  Come visit us, all y'all East Coast folks, room 325!