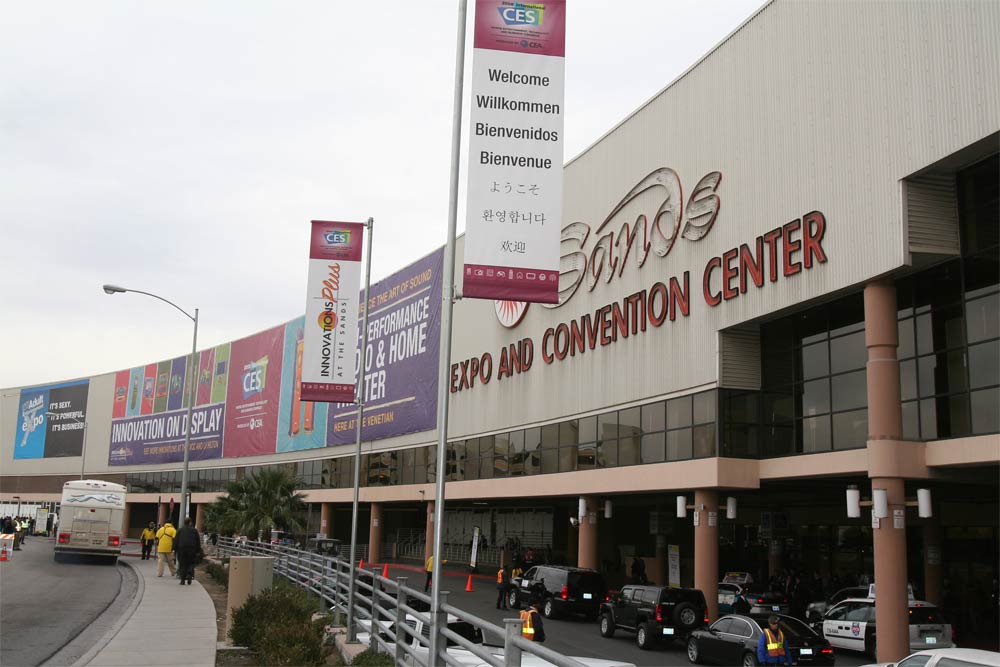 Back over to high-end audio at the Venetian.

Its a madhouse. My impression of the LVCC was that there were a LOT more people than last year. Reports were 150000 compared to 140000 last year... but I wonder if there are even more. It was hard to move around in that place.

While the Sands / Venetian is better, it seems to be about 10%+ busier as well.

As far as room traffic, the Venetian meeting rooms seemed to have a little less, and the hotel rooms about the same. Over at the Alexis Park, at the very very back where we are, the traffic seems to be about the same as last year - though after dark it seems to be a little better to me. Funny, Hard Rock across the street is BLASTING tunes after about 6pm. I know people thought it was us, but no, it wasn't us.:-)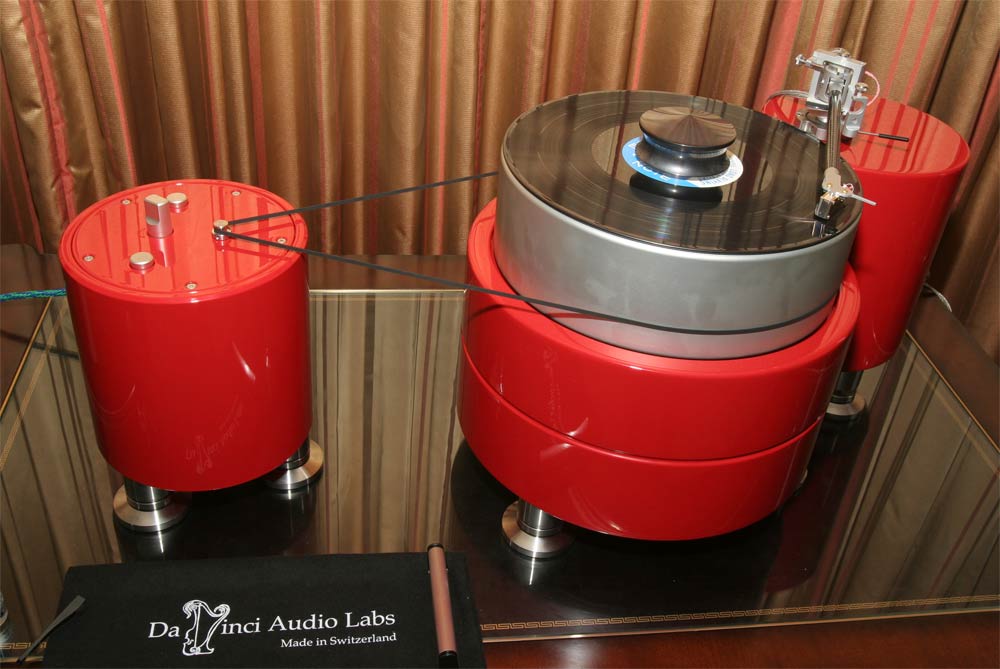 A 'tall-boy' looking table - from Da Vinci Audio Labs. [Tangram Audio 30-328]
A Tidal loudspeaker [Argento Audio 29-335] that fronted a well-balanced system and a Gallo Acoustics speaker [29-336] that seemed to be pretty popular although I wish they would play something a little more complex than upper mid frequency music.
The Hansen center channel [Hansen Audio 29-330]. static display. But the live display sounded good as always.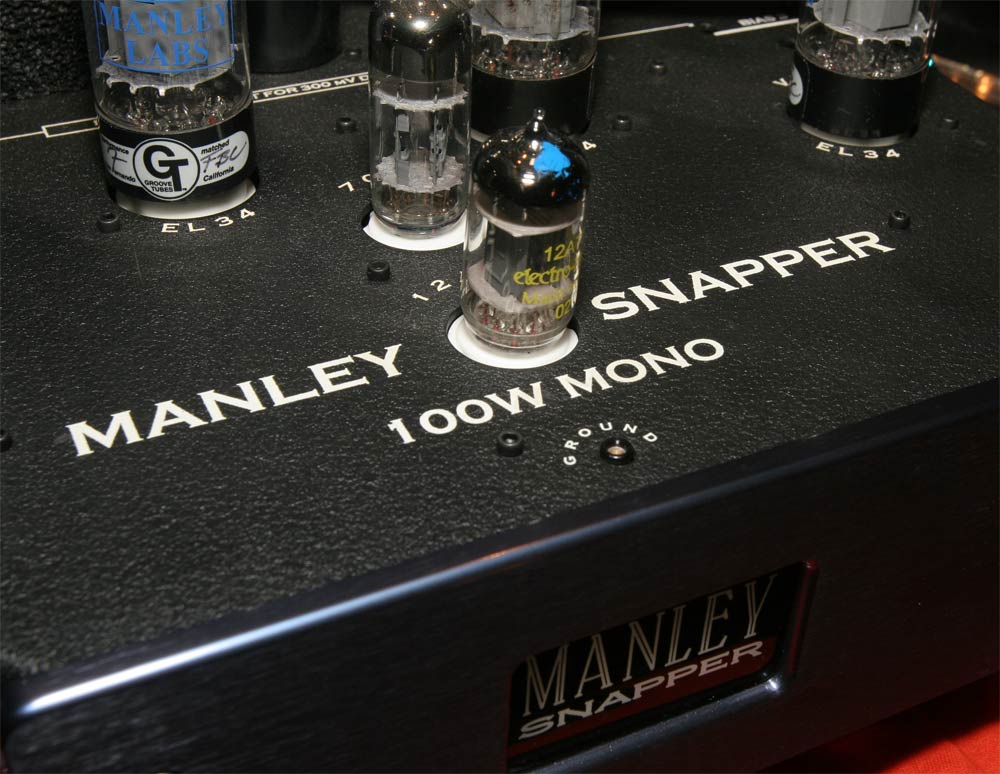 Manley puts on a nice display, as always [Manely 29-319]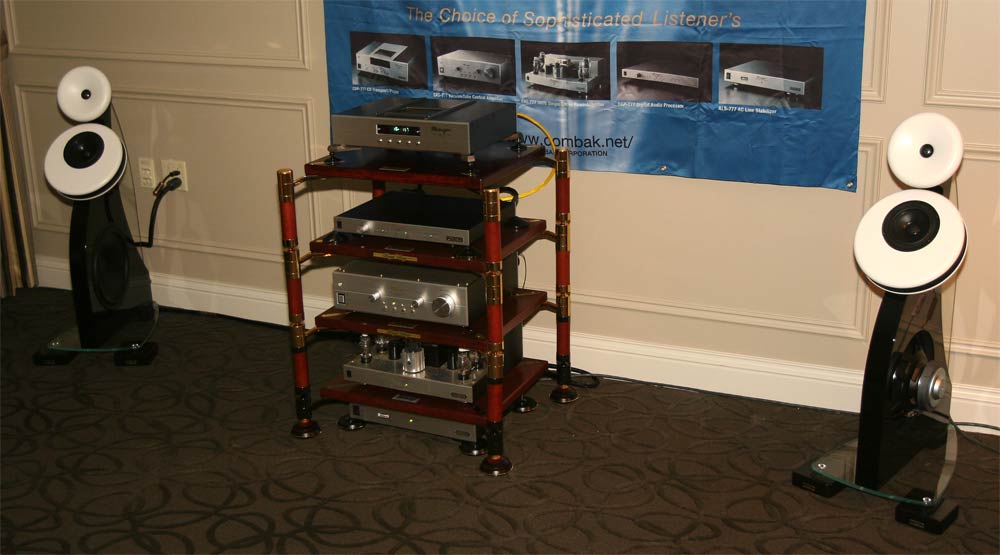 These speakers were in two room that I saw so far. They handle the mids and upper mids quite well in terms of delivering massive amounts of detail and harmonic information. And they have a unique look as well, just so's ya know.. [May Audio 29-309]
The EMM Labs* new DAC2 [IsoMike, EMM Labs, Sound Lab 34-207]. New product with a new look that handles USB in and decodes everything from MP3 to SACD. More photos of, like, the rear with all the connectors, in the full report.
The EMM Labs* new DAC2 with companion transport (the transport expected in the March time frame).
The Copperhead arm mounted on the table from Immedia (I forgot the name... again... that Neli keep telling me. She is asleep right now just like my brain]. [Immedia 29-336]
Von Schweikert room [29-324] with AudioSpace electronics and APL-modded Esoteric sounded fun.

What rooms was I liking so far [I've seen all the meeting room areas and 2 out of 6 wings at the Venetian - and the Rockport demo at the St. Tropez was too crowded to get a seat (of which here were effectively two) and the YG Acoustics was stifled by the press while I was there... and excluding our rooms]? Kind of the same old thing - Hansen, Immedia, Audio Machina over at the St. Tropez, The Emm Labs* / Soundlab* room for its etherealness, Argento, and to top them all off the Lamm* / Wilson room on 34.

And there was lots of 'good sounding' systems all over the place [do your OWN due diligence :-), or wait for the full report]

But I have a lot more rooms to see. At all locations. Because the LVCC is not offering up too many innovations this year, to my eye - I am thinking on just focusing on the high-end audio tomorrow. Regarding this impression - is seems like Sony, Samsung and branching out horizontally into personalization , convergence with the PC and home environment in general - offering many many products in these areas. Makes sens I guess, panels being a commodity product and how much booth space would you need just to show off how good your screens look playing Blu-ray movies?

And here is something - they play mostly canned goods, too good for reality, or they play space shuttle landings from broadcast TV with heat and dust distortions. Hello? It seems to me that more people are playing Pirates of the Caribbean and Harry Potter and that horribly cheap but apparently popular new Bond movie.