Audio Federation
Sights & Sounds
Copyright © 2004 Audio Federation, Inc.

The 2004 CES and T.H.E. Show Reports

High-end Home Audio Conferences
Las Vegas, Nevada
January 2004
We are dealers for Acapella Audio Arts, Accustic Arts, Acoustic Dreams, Audio Aero, Audio Note U.K., Edge Electronics, HRS (Harmonic Resolution Systems), Lamm Industries, Loricraft, Lyra, Magic Diamond Blue, Marten Design, Nordost, RixRax, Shunyata Research, Sound Lab, and Walker Audio. We do try to be as honest (and some may say ruthless) as always regarding our reporting of the sound of these lines at the conferences, whether they sounded fantastic or completely sucked, but we must necessarily hold back (some :-) on our exuberance, or perhaps even disappointment, in the name of good taste, when referring to these lines or their direct competitors.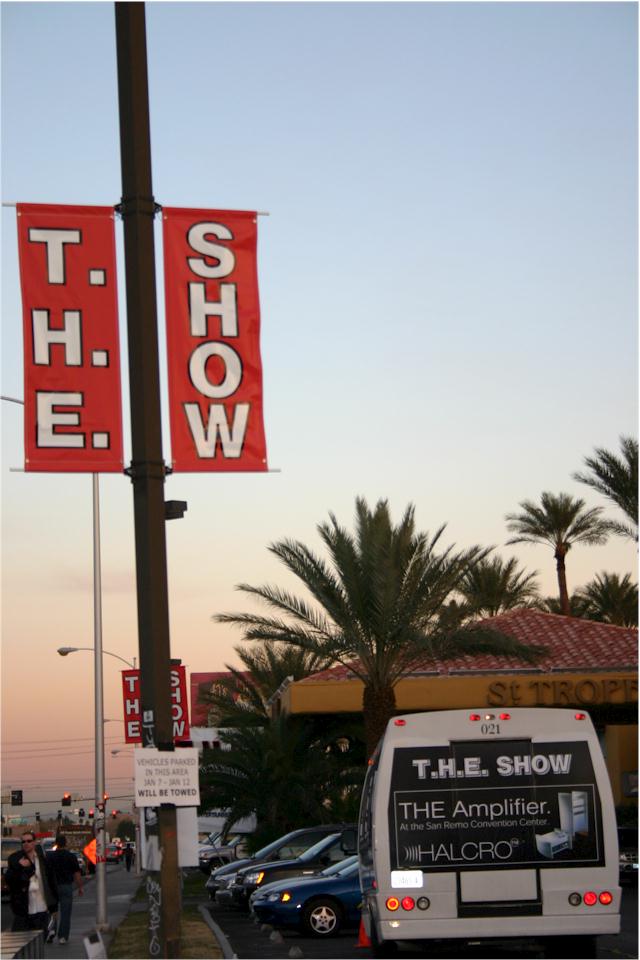 Globe Audio Marketing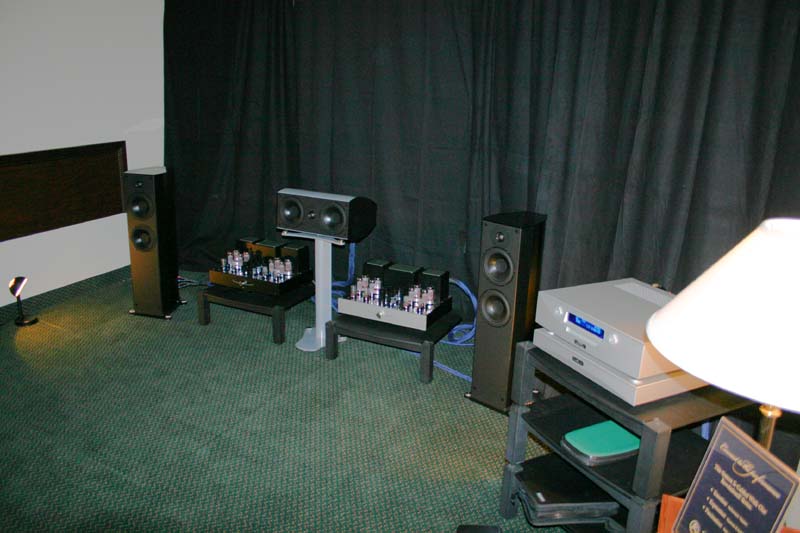 Globe Audio Marketing showing off the Audio Aero Prestige SACD/CD player which sounded very nice running through the Audio Aero Capitole amps and Wilson-Benesch speakers. Redbook on the Prestige appear to sound significantly better than on our Capitole MK II.
The Audio Aero Prestige SACD/CD player.
Oskar Heil Room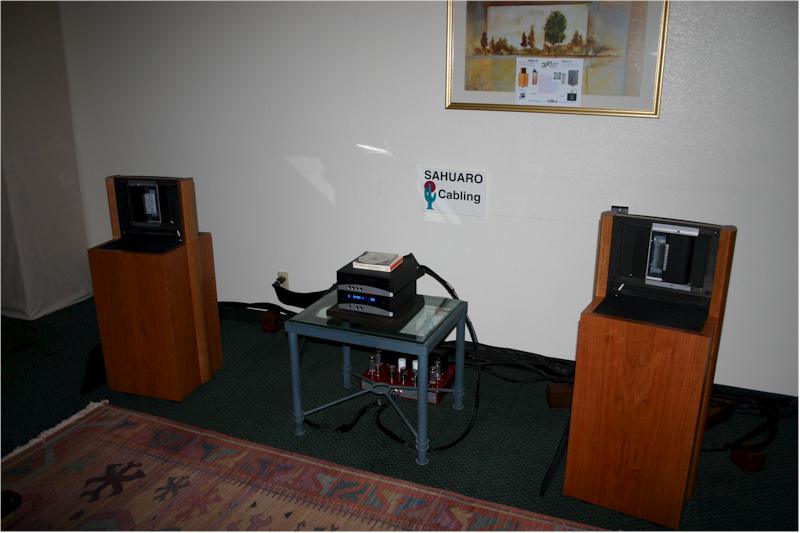 The Oskar Heil speakers continue to be one of the best bargains in high-end speakers
Oskar Heil will be comng out with headphones which use the Heil driver to generate the sound.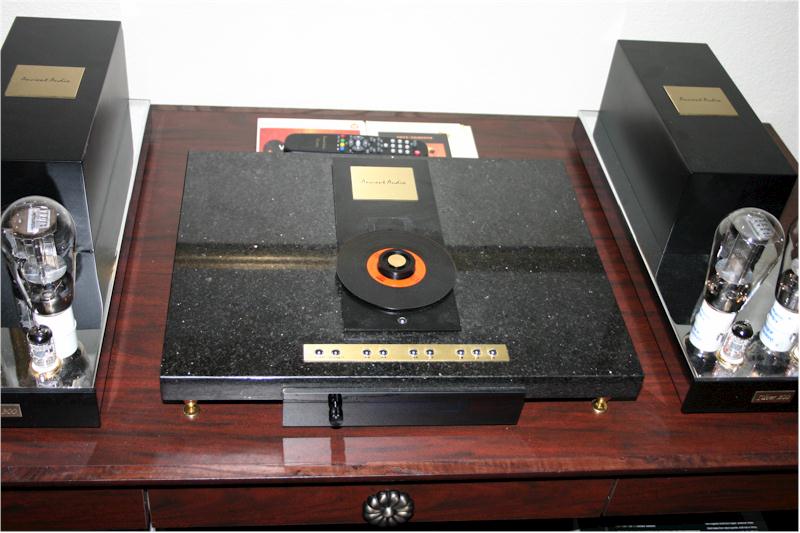 Ancient Audio makes some good looking gear, including this CD player and these 300B-based tube monoblock amplifiers

Zingali monitor speakers were on static display
Continuing on to the San Remo...
Halcro Rooms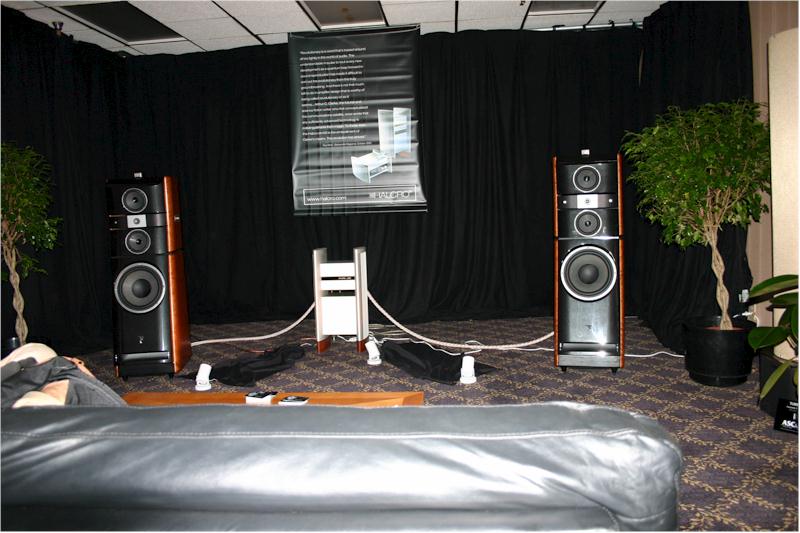 Halco stereo amplifier driving the JM Lab Grande Utopias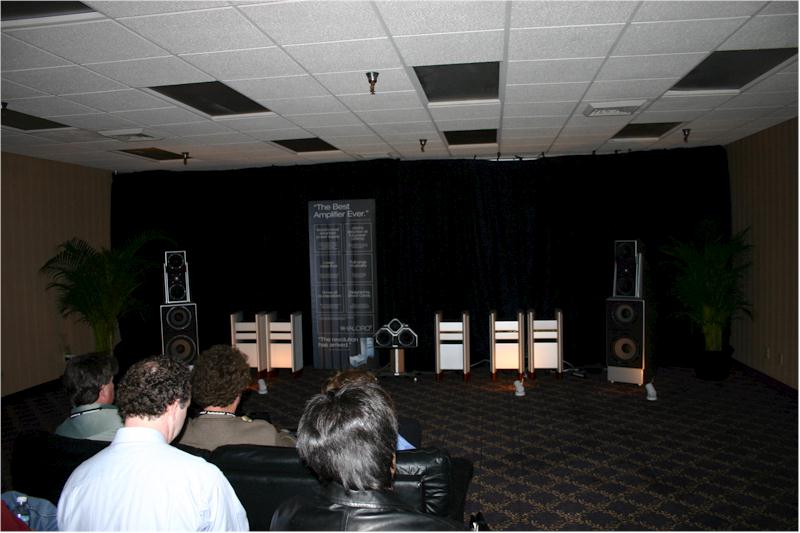 Halcro in force driving Wilson MAXX in front and Wilsons in rear for a surround sound extravaganza.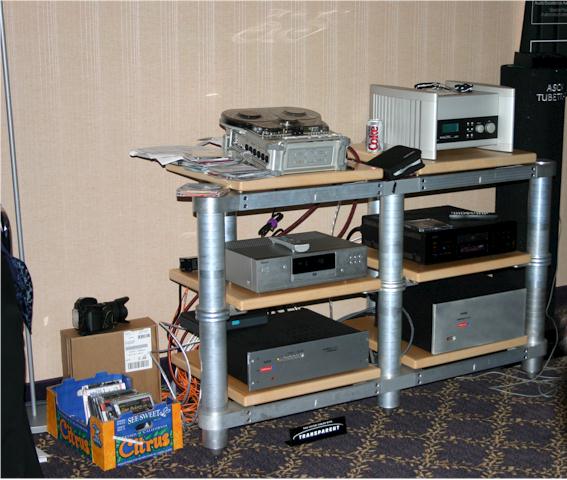 Halcro preamp fed by Emmlabs DAC6 and Switchman
Acoustic Dreams Room

Lumenwhite Whitelight speakers driven by Ayon amps, DCS digital, VYGER turntable, and ASR phono stage using Balanced Power conditioning on Acoustic Dreams equipment racks. Best sound from DCS or Lumenwhites we have ever heard.


VYGER Indian sSignature turntable....